Architect Gerald Choi Integrates Solar Power in Home Design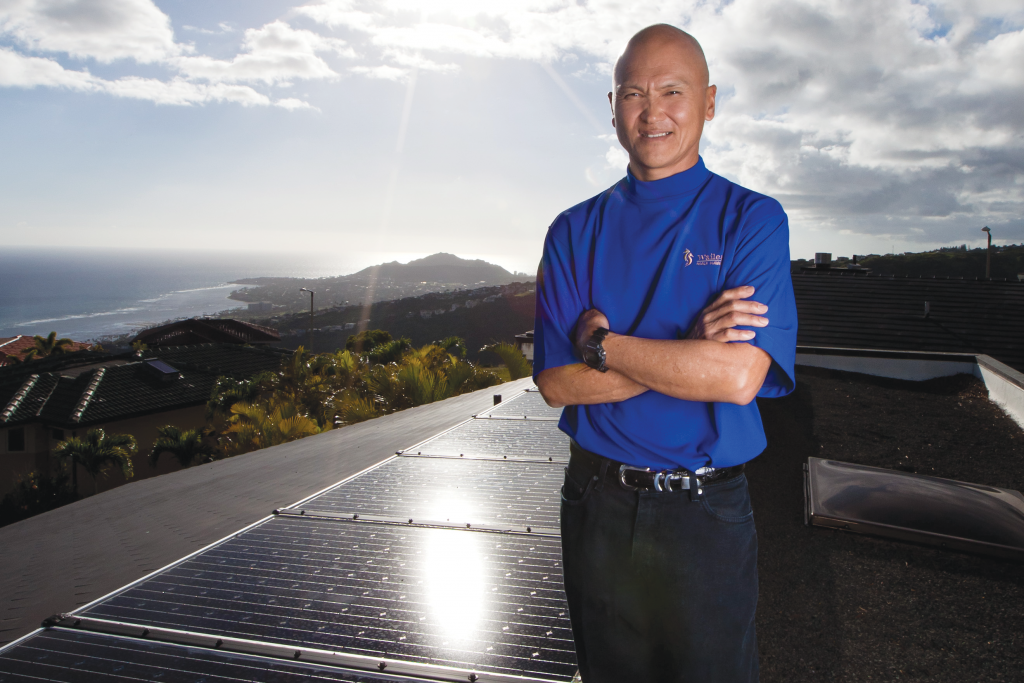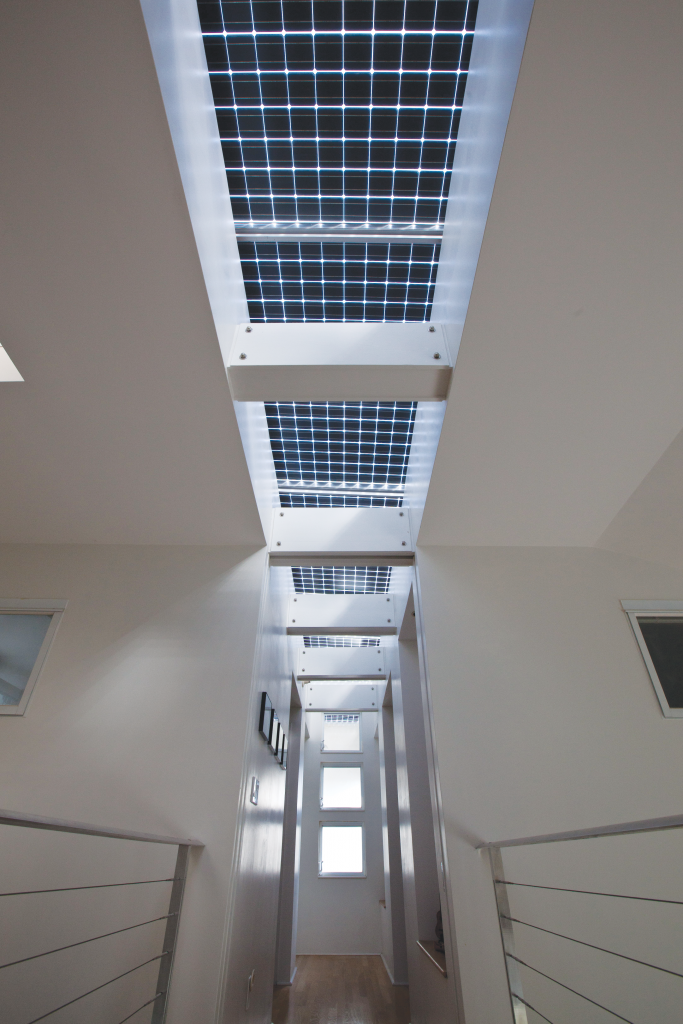 LEED-accredited architect Gerald Choi is on the cutting edge of a new trend – integrating a photovoltaic system into his home as both an energy producer and an architectural element.
When he needed to replace the aging 45-foot-by-5-foot skylight running along the spine of the roof, he and Hoku Solar turned it into a combination bi-facial skylight/PV system. Like the skylight it replaces, the system allows sunlight and moonlight into his home, but it also provides electricity and is invisible from the street.
Jerrod Schreck, Hoku's president and chief strategy officer, says it's the first of its kind but sees it as the wave of the future. "I see the time coming when PV systems are architecturally integrated (into the structure). We're going to be developing PV systems working with architects. When they start drawing new buildings, they'll already be talking about the energy load."
Choi, a principal with Ferraro Choi and Associates, spent $26,000 for the system, though tax credits cut that amount in half. It would have cost him about $50,000 just to replace the skylight, he says. The PV system powers his house and excess electricity feeds into the HECO grid, thus cutting his electric bill to $18 a month.
WHAT HE PAYS
SYSTEM COST $26,000
TAX CREDITS ($13,000)
——————————–
NET COST $13,000