Quality Interiors, Exceptional Views
The Park Ward Village embraces and creates harmony between interior spaces and nature. The relationship between the residence and the environment has been carefully designed, and as a result, the connection to your surroundings can be felt in your home and as you move throughout the building.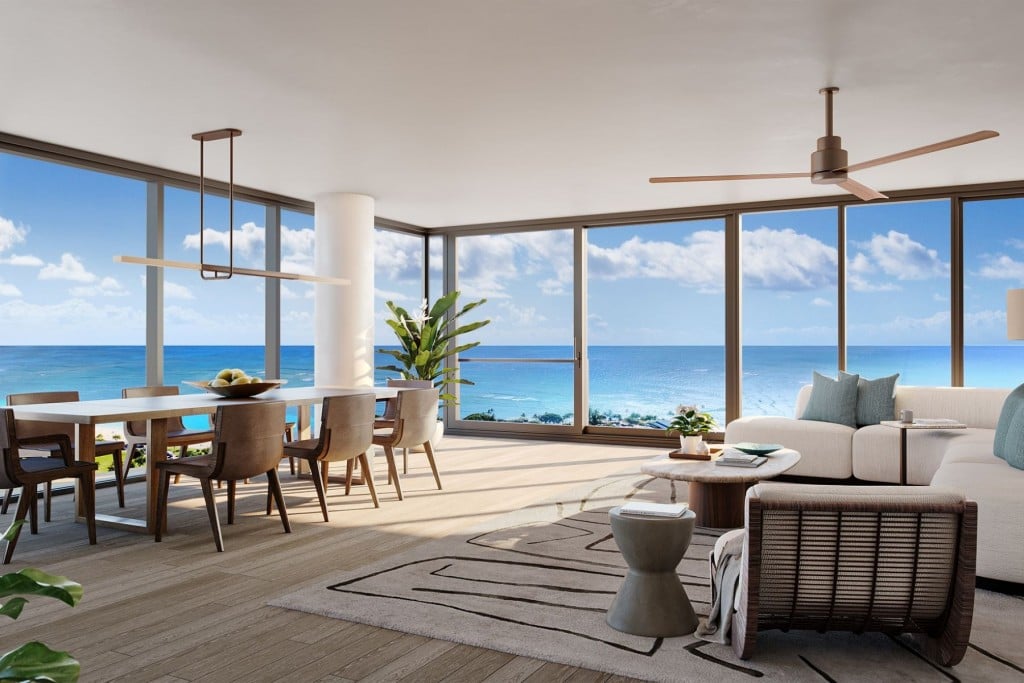 The design of The Park Ward Village pays homage to the mid-century architecture of Hawai'i's past. That unique charm carries through the building and into your home, where nostalgic comforts are re-imagined with a modern flair that embraces the island lifestyle. Expect open and airy spaces, carefully curated details and coveted ocean views.
These remarkable residences feature custom-designed kitchens and bathrooms offered in a light or dark color scheme, and residents can select an upgrade of a built-in desk and shelving unit to maximize space and encourage flexible living.
"We wanted to create an environment built as a natural continuation and celebration of the surroundings, one that reflects the quality of life that Hawai'i residents enjoy each day," said Glenn Pushelberg and George Yabu of Yabu Pushelberg, the interior designers of The Park Ward Village. Imagine living in a beautiful residence, amongst a community of people walking tree-lined streets, and enjoying exciting retail, ample green space and easy access to all that Honolulu has to offer. Imagine living at The Park Ward Village and spending more time doing what you love.
Offered by Ward Village Properties, LLC RB-21701 | Disclaimers