Back to the Hill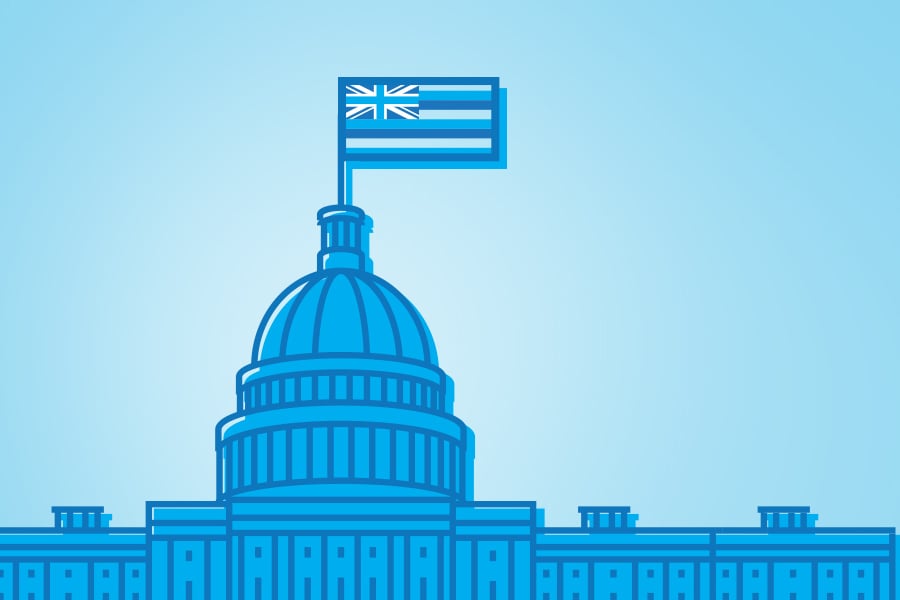 Hawaii companies will return to Washington in June to show that the Aloha State's economy is more than just tourism and the military
If you want to make a splash, sometimes you have to cross the ocean.
The challenges faced by the Hawaiian Chip Co. – such as isolation and limited options to increase revenue – are faced by many local family-run businesses, says owner and GM Jimmy Chan.
"We don't have the resources to overcome a lot of the challenges," he says. "That's why it's nice to get help and support from Hawaii's congressional delegation and, hopefully, support at a national level."
That support can be found at the annual Hawaii on the Hill event in Washington, D.C., hosted by the Chamber of Commerce Hawaii and Sen. Mazie Hirono's office. The goal is to show that businesses thrive in Hawaii and the local economy is more than just tourism and the military. This year, more than 30 companies are expected to participate, chamber CEO Sherry Menor-McNamara says.
The three-year old event includes an hourlong policy summit and a two-hour Taste of Hawaii on the Hill, where local vendors can show off products and services.
In the first two years, Chan sent four or five employees and supporters to help the company network on a national scale. The team distributed its taro chips and Kilauea Fire Spicy Hot Sauce, and the company got feedback on growth outside the Islands.
"What's been fantastic is the second year we did it, we had people coming back to our table because they remembered the hot sauce and really liked it," Chan says. "With that affirmation, we're coordinating things for distribution outside of Hawaii because that and other events show there's opportunity for that product outside of Hawaii."
Wayne Katayama, who retired from Kauai Coffee Co. as its president and GM in February, attended the past two years with a team of employees and hopes to go again. He learned who local businesses can speak with to get help on various issues. "Being from Hawaii and being so far from Washington, D.C., it's a challenge to comprehend how the structure and organization are connected, so it's been very helpful."
"This is about promoting Hawaii," says Menor-McNamara. "It is very inspiring and admirable to see small and large businesses commit resources and time to ensure Hawaii is represented and promoted in our nation's capital."
---
Hawaii on the Hill
June 7 to 8, 2016
tinyurl.com/HawaiiontheHill