Bamboo Bikes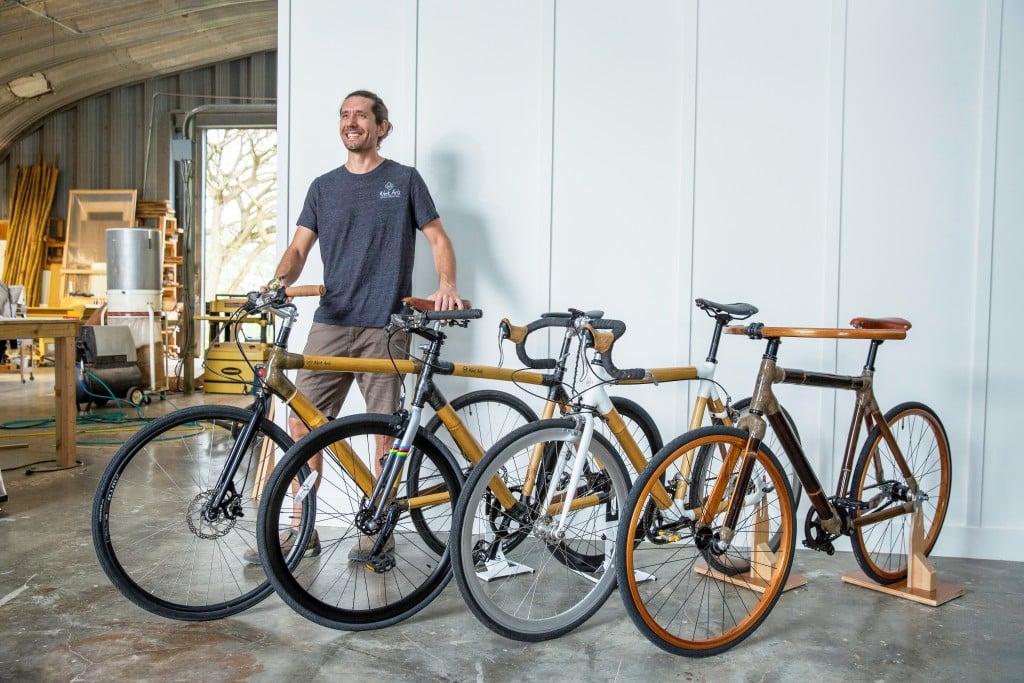 Barret Werk shapes bamboo into a piece
that will help anchor a bicycle seat.
Werk says he can build a bamboo frame bicycle using one pole in about 50 hours. Werk Arts is a Kailua woodworking company specializing in bikes from bamboo, an abundant local resource. Werk says his company is the only commercial bike builder in Hawaii and one of only a handful globally using bamboo.
Werk harvests bamboo from state land under a DLNR permit. "I've developed techniques for durable, super strong bamboo poles through specific selection, treatment and drying methods. The quality of imported bamboo is not reliable enough to be applied to bike frame building."
Time: Friday, 9:35 a.m.

Location:
Werk Arts

Photographer:
David Croxford