Banish Bullying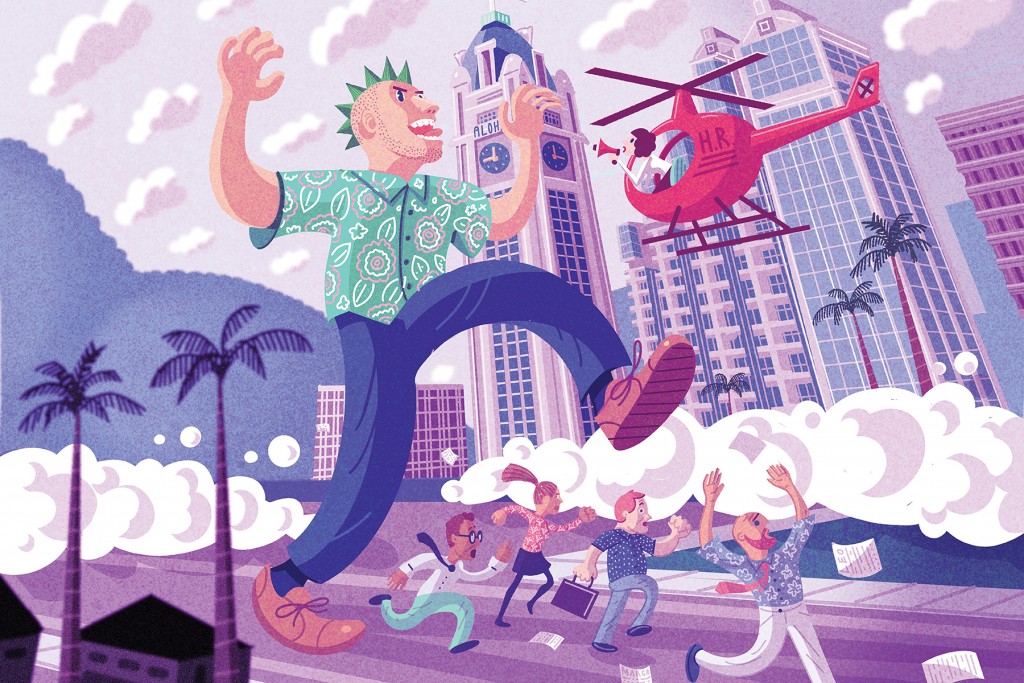 Work-related bullying is shockingly common. Those at the top can stop it.
Q: I'm COO and take workplace culture at our company seriously. How would I know if workplace bullying is happening? People seem unlikely to share details with me so I want to know what to look for and how to deal with it. 
A: A surprisingly high number of employees – 75% – have experienced bullying at a job. Some bullying is straight off the schoolyard: excluding someone socially, spreading gossip, yelling or tampering with belongings.
But bullying can take other forms, including blocking access to training or advancement, giving impossible deadlines, heaping work on one individual or conversely, taking away responsibilities for no reason. "Bullying is a nonphysical form of workplace violence," explains Gary Namie, Ph.D. Namie is the director of the Washington State-based Workplace Bullying Institute (workplacebullying.org).
"Bullying comes right up to battery but stops short of physical," says Namie.
Workplace bullying involves "someone treating you like you're nothing. What you say and feel is nothing. They convey a sense of worthlessness," explains Namie. "Sexual harassment is illegal. But with bullying, it has not become a legal standard. It's not actionable in any state."
Bullying causes mental health problems such as anxiety disorders; physical problems like headaches and insomnia; and performance issues that can result in low productivity, a greater risk of accidents and poor customer service. People are afraid to complain about bullying because they fear retaliation, or because they fear no one will act or listen to them.
Now for the good news: If you are a CEO, owner or senior executive, you are in the perfect position to stop bullying at your company. "You just need to discover whether or not it is happening," says Namie. "And it is. Because it happens everywhere. The question is, how quickly can it be corrected?"
Step one is to assume bullying is both underestimated and underreported at your company. Here are four ways to get the real skinny on what is happening:   
Spot any unit with a high rate of turnover, where there are a lot of transfers either internally or employees leaving the company. If they are leaving the unit but staying in the company, a bully is likely working there, Namie says. And yes, that abuser could be one of your team leaders. "Seventy-two percent of bullying is done by bosses, so think top down," Namie says.

Who is a kiss-up? Understand the process of ingratiation. Bullies are aware of their behavior and curry favor from C-suite leaders because they are seeking protection. Bullies want to ensure that if they are reported as behaving badly or bullying, leaders will discount any reports with, "Oh, that's not the Bob I know." "I knew a guy who cut the grass of the CEO and washed his car! Nothing is too much for these people," says Namie. "Recognize the con."

Look at severance packages. What has been paid? Who is responsible for most of the flight? Namie reports that bullies tend to target top performers and veteran, valued employees. "It is done out of jealousy, envy and threat."

What does a leader say when you confront them about high turnover? Bullies tend to say things like, "Workers aren't as good as they used to be," or "You just can't find good workers anywhere." This indicates an inability to manage people in a healthy way. Bullies also often confuse their oppressive behavior with more appropriate motivational tools, saying something like, "That's what being a manager is."
Here's where to start: Have HR create a policy on bullying. You're saying, "I see this as a big enough talent acquisition problem, moral duty problem, business problem, that I empower you to craft a policy," says Namie. Get your legal department to collaborate with HR on the policy. "Tell them, 'I want all harassment to cease. I want freedom from abusive conduct.' That is the policy you commission."
Ensure your company also has a protected reporting mechanism and educate employees on what bullying looks like so it isn't tolerated. You also need transparency in any investigation. "Was there a violation of policy? Then tell the target what the consequences were for the bully," suggests Namie. "That way people see it's responsive, effective and adjudicated."
Lastly, if there has been bullying, employ concepts of psychological safety in the workplace. Harvard Business Review aired a good podcast on this subject.
"People have impaired neurological performance under stress. Get the target counseling, get the co-workers talking and the bully needs love, too," along with consequences, Namie says. "This is a destructive, health harming problem. Focus on healing."
Q: My supervisor always talks about the power of positive thinking. He even has a sign that says, "Attitude is Everything: Choose a Good One." Is this baloney or am I just grumpy?
A: Your nametag, I presume, does not read "Pollyanna." But you know what, try to be open to your boss's ideals: There is research showing that a positive mindset enhances achievement. Stanford University, for example, studied schoolchildren and found that being positive about math boosted their ability to do math problems. The hippocampus – the part of the brain associated with learning – was more active in kids with positive attitudes.
Meanwhile, Johns Hopkins University reports that a positive outlook leads to a greater sense of life satisfaction, lower anxiety and higher energy, not to mention a 13% reduction in heart disease risk.
Lastly, I saw a recent survey on human nature from an unusual source, the online retailer 1-800 Contacts. It found that those who believe "people are good" made an average of $45,078 a year, while those who believe "people are bad" only made $40,296 on average. People in the group with the sunnier view on humanity also were more likely to have received a raise last year (63% vs. 52%). 
Investing in personal relationships, believing in the good intentions of others and having a "can-do" attitude pays off. Literally. Now, can I interest you in a "Hang in There" dangling kitten poster?