Banking Revolution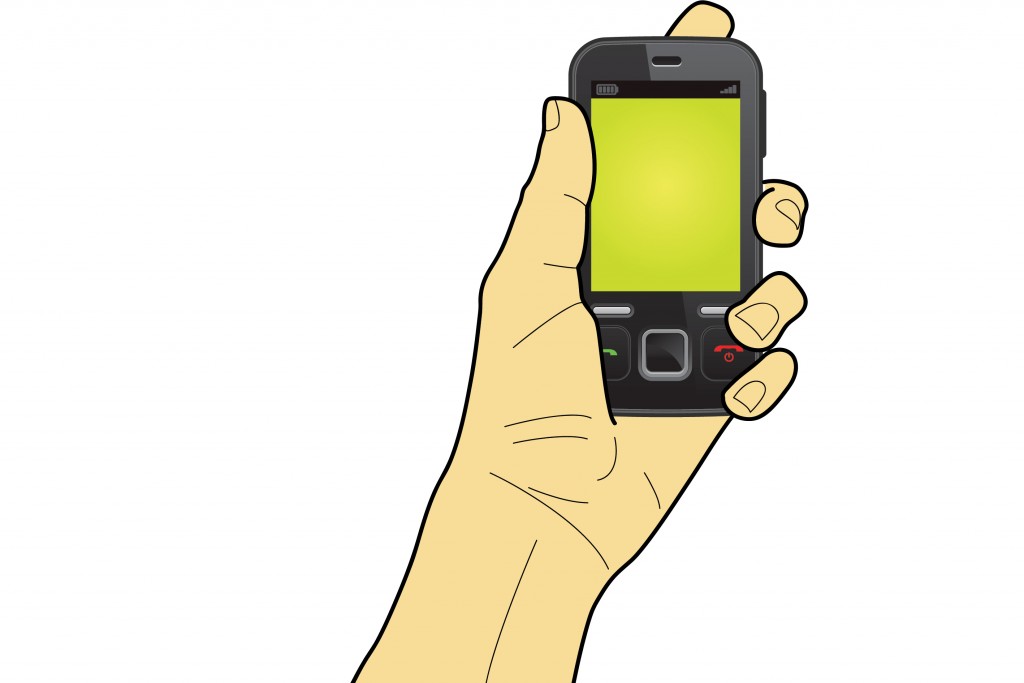 Choosing a bank used to be fairly simple: People typically selected the bank that was closest to home or work.
That was before the Internet. Now there's banking everywhere through smartphones, with First Hawaiian Bank rolling out its app this summer, joining Bank of Hawaii in the race for mobile customers. Hawaii National Bank has a mobile banking product and, like other local banks, hopes to introduce its own app shortly.
Other local banks are enhancing their online offerings. In April, American Savings Bank added to its online services, while Central Pacific Bank began offering person-to-person payments via email, joining American Savings, First Hawaiian and Hawaii National.
But, if you think the banking world has already transformed, you haven't seen anything yet.
For banks, the new ways are about meeting customer demands for more convenience and self-service, while possibly cutting costs in the long run.
"You've got customers who probably don't go into the bank anymore," says Dennis Isono, executive VP and COO for Central Pacific Bank. "The consumer is changing habits a lot."
First Hawaiian says it was the first local bank to offer an Internet service back in 1996, but virtually all local financial institutions now offer customers ways to see balances and transfer funds between accounts. Most have bill-paying options online and some are offering person-to-person services akin to those offered by P2P pioneer PayPal. That allows people to send payments to friends, soccer teams or whoever via email or text messages.
About six out of every 10 bank customers access their accounts online, experts say, and they mostly check balances, transfer money and pay bills on the Internet. But the sophistication of online- and mobile-banking customers is about to grow.
"Almost all new accounts and bigger accounts are done in branches. But that's all going to change," says Jim Bruene, a former Seattle banker who is publisher of the Online Banking Report and NetBanker.com. "People are just going to be pretty comfortable getting accounts or loans online. Some are now."
Decades ago it would have been unthinkable to make a check deposit at anywhere other than a teller window. But Bank of Hawaii has installed a dozen ATMs where customers can insert checks to be scanned and deposited.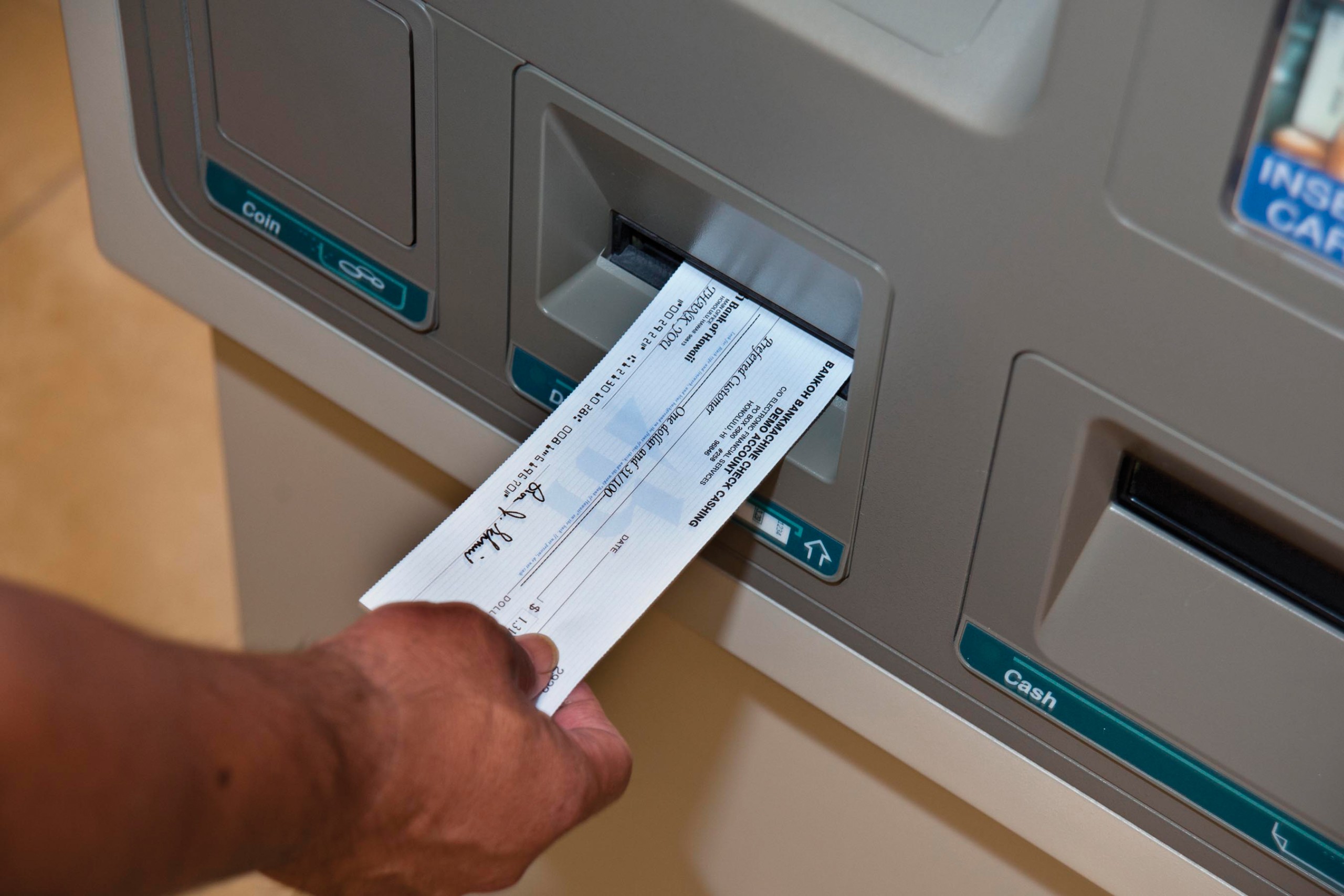 They may find the ATM through an iPhone app that Bankoh launched last year. It lists the nearest branch or ATM to a customer's location, gives directions and notes which branches are open.
One cutting-edge technology is being used at Hawaii's military bases, where members of USAA Federal Savings Bank can deposit checks by taking pictures with their iPhones, Android or Blackberry phones.
USAA, a San Antonio-based bank with limited branches that caters to military personnel who serve worldwide, accepts checks for deposit that are scanned and sent online from home computers. The service started five years ago. In 2009, it launched a mobile-phone version that allowed customers to make deposits from virtually anywhere by taking pictures of the front and back of checks. USAA says it takes roughly two minutes to make a deposit, including the time needed to log into an account, punch in a pin number and enter a check amount before snapping away.
Once USAA confirms receipt of the images, customers should mark the check "electronically presented" or "void" to make sure they don't redeposit it by mistake.
"Our members have the ability to use it from anywhere there's a signal," says USAA spokeswoman Nicole Alley.
South Korea and Japan offer a glimpse of banking's mobile future. Almost all active customers there have access to mobile banking, says a report released last year by the San Francisco Federal Reserve Bank, whereas only 3 percent of U.S. banks offer mobile banking.
In Korea, mobile phones can be used as debit or credit cards once a special chip is inserted. In the Philippines, banks and telecom companies are partnering to offer overseas currency transfers via phones.
In Hawaii, local banks continue to expand their mobile and online services – with the pace dictated by bank size, executive vision, competition, consumer demand and other factors.
Executives at Hawaii's two biggest banks, First Hawaiian and Bank of Hawaii, talk about the products fitting within their overall strategies – building customer relationships and providing more convenience.
"We're just trying to make it easier for them to interact with First Hawaiian Bank," whether it is in branches, on phones or on the Internet, says Bob Harrison, bank president and COO. "Technology is really just a way to enhance that."
"With the introduction of the iPhone app," says David Oyadomari, a Bank of Hawaii senior VP, "we saw a considerable uptick of the mobile-banking usage. It fits with our strategy to employ technology to enhance convenience for customers."
NetBanker's Bruene notes these changes can also save the banks a lot of paper – and money. For instance, digital statements instead of paper ones through the mail can save about $8 to $10 a year per customer, he says.
"The long-term hope is you get rid of the paper," Bruene says. "You get good systems and people can do self-serve."
People have been slow to make the switch to electronic statements, so banks sometimes offer incentives. Central Pacific explained to customers that digital statements are good for the environment and, in 2009, pledged to plant a tree for every customer who switched. It ended up planting 7,500 trees.
More can be done once online banking moves from 1.0 to 2.0, says Bruene.
"The next phase is figuring it out for you," he says, noting there could be systems that analyze what you've spent over the past year and project that you're going to run low on cash this month. Instead of statements that just list bills and amounts, there could be pictures of the items purchased.
"The banking systems are on the verge of creating more intelligence around your information. That's kind of happening right now."
Already, third-party sites such as Mint.com help by aggregating financial accounts, automatically categorizing transactions and helping with budgets. There are offerings that help people save money through text messages, and others that tie in all types of accounts, including travel-reward programs and accounts from multiple banks, into a single site.
Some local banks allow customers, for instance, to pay Macy's or HECO bills from their online accounts.
Bank of Hawaii's e-Bankoh bill costs customers $5.95 a month (fee waived for certain types of customers), but allows them to send payments electronically to almost any person or business in the country. It also allows merchants to send bills to accounts from which recurring payments can be scheduled.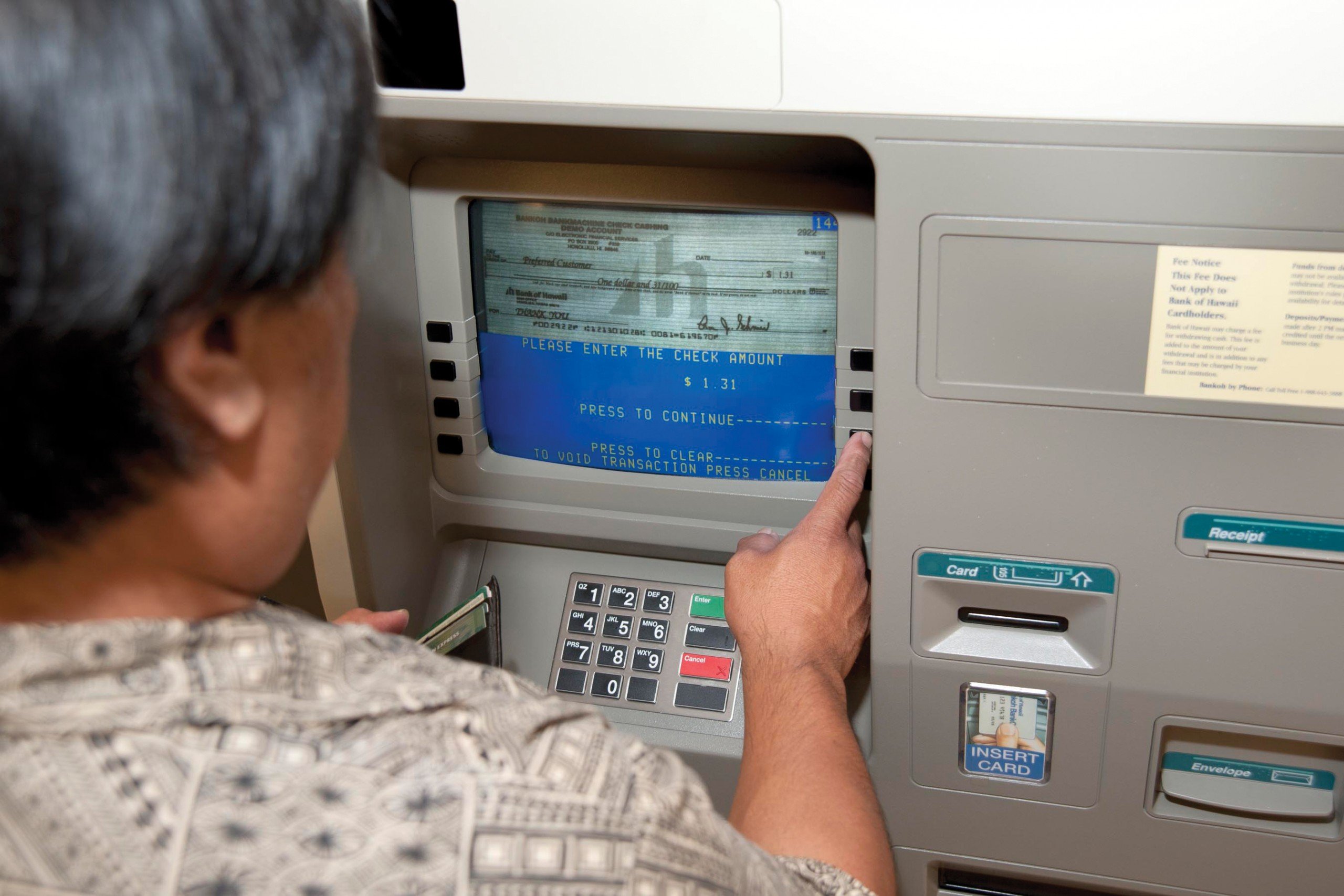 American Savings, Hawaii National, Central Pacific, Territorial Savings and First Hawaiian also offer the online bill-payment and management service.
Online banking allows smaller banks to service customers in areas where they don't have branches.
"It allows a couple of things," says Bob Costa, VP of administration for Territorial Savings, the state's fifth-largest financial institution. "It's available 24/7. It allows the bank to reach a greater portion of the population."
Moreover, it may help retain customers if a bank closes a branch. At a Federal Deposit Insurance Corp. meeting this year, one Washington-state banker noted that the only customers it lost when it closed a branch were those who didn't have online accounts.
Territorial doesn't have a mobile product, but is exploring options. One attraction is the cost savings. Costa says handling a transaction through a teller can cost the bank 10 times what an online transaction costs.
Central Pacific's Isono notes another benefit for banks: Customers who use their free bill-payment service will likely have more in their accounts than they need to pay the bills.
A big selling point for the banks is lower costs in the long term, Bruene says, but a bigger reason for mobile services now is making sure competitors don't steal customers.
"There's some hope in banking circles that maybe there are going to be lower costs," he says. "Branches haven't closed and you've just added more expense for online and mobile banking. It's actually increased the cost for the most part."
But, in the long run, he says, the technology may produce lower costs through fewer branches, smaller branches or fewer staff. "It's a little bit cliché, but if you look at your kids, they don't go into branches."
However, all the local banks agree that branches remain an important part of operations. If branches weren't important, Internet banks would have made greater inroads here, they say.
"It's a people business and I think that's what we do best," says Darrick Ching, a Bank of Hawaii executive VP and Hawaii Branch Division manager. He says transaction counts in branches have dipped slightly over the past few years, but he does not believe it's a trend.
Most people still come in to talk to a banker if they have problems and want face-to-face meetings if they are applying for loans, he says.
That may mean more specialists, such as investment consultants, will be located in some branches to help deliver services, while more branches are opened within grocery stores.
Harrison says First Hawaiian wants to do whatever will help customers.
"Oftentimes it helps to sit down and talk to somebody first to see what options work best for your own individual situation," says Harrison. "I don't think anyone's managed that online branchless technology yet. I think a lot of that's due to understanding what a customer wants or needs."
Desirable Customers
The number of customers who access their bank accounts with mobile phones will grow more than fivefold from 2009 to 2013, to 53 million people, predicts a study by the TowerGroup.
The study says mobile customers appear to be highly desirable bank customers with higher balances, longer tenure and more use of bank products and services than average customers.
Fraud losses might fall by a double-digit percentage for these customers, the TowerGroup says, because they would be more likely to spot questionable transactions than customers dependent on monthly statements.
Another bonus: TowerGroup predicts mobile-banking customers – with their anytime, everywhere access – will make fewer calls to customer-service centers. Those calls, TowerGroup notes, cost banks an average of $4 each.