The Best of Startup Paradise 2019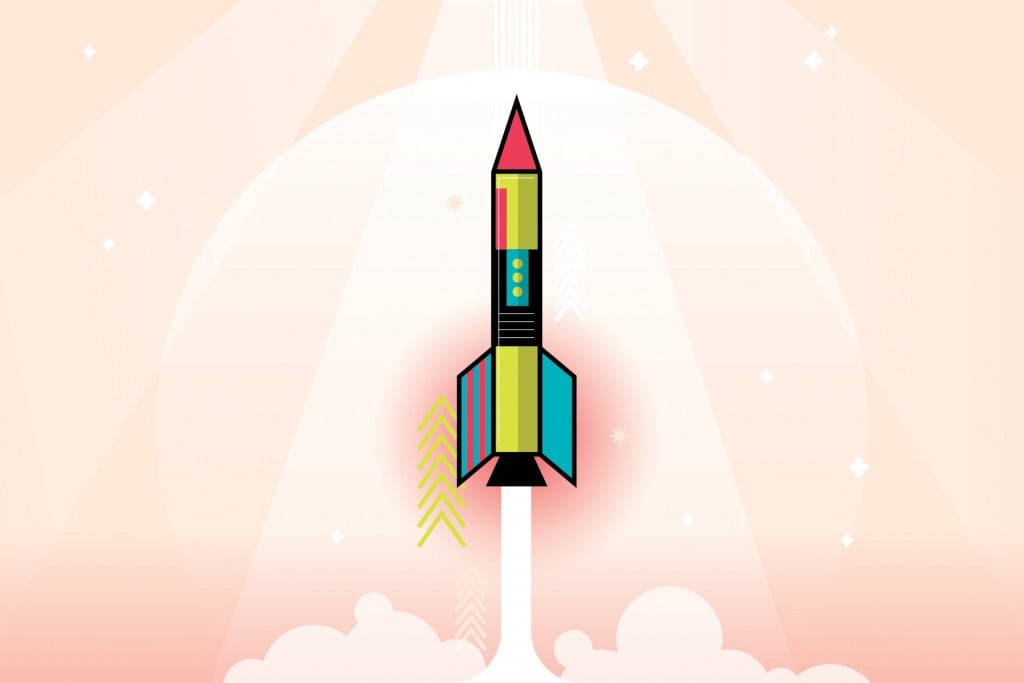 28 profiles of entrepreneurs, startups and organizations that were nominated or won awards from the Hawaii Venture Capital Association.
HVCA Awards
Startup Paradise keeps growing and delighting us with creative ideas and passionate entrepreneurs.
By Steve Petranik
You will learn about many of these people and projects on the following pages, but I wanted to begin this report with an overview of the local innovation economy, so I interviewed Meli James, president of the Hawaii Venture Capital Association and founder of Mana Up. Here are condensed highlights from our conversation.
Petranik: How is HVCA helping to grow Startup Paradise and are you making progress?
James: HVCA has been in existence for 31 years, acting as a catalyst, encouraging conversations, fostering entrepreneurship, supporting education and highlighting important topics. Our luncheons and breakfast panels bring together business people, investors and entrepreneurs for discussions on new areas like medical cannabis, or on topics like innovation or the part played by accelerators and on industries such as fashion, food and energy. We frequently involve legislators and political leaders so they learn what's important to us, and we hear their strategy for supporting innovation, entrepreneurship and small business.
The Deal and Entrepreneur of the Year awards allow us to share new success stories every year, and we believe they provide motivation for entrepreneurs.
Petranik: What is the state of venture capital available for these startups in Hawaii?
James: One of the interesting changes is growth beyond traditional venture capital. There are mission-driven investments such as those Ulupono Initiative makes, banks are taking a broader look at loans, there's also private equity and social impact funds. Entrepreneurs can now look at a diversity of investment opportunities, whereas in the past they had to fit a specific profile to get investment. We're also seeing different types of pay-back structures for the investor. For instance, Hawaii Angels is doing investments with royalties.
Petranik: What do you see as Hawaii's sector strengths that startups and innovation companies can build on?
James: A good example is Elemental Excelerator with its eye on energy and ag and their focus on looking at solutions to local problems that have global impact.
The Maui Food Incubator is another example: It is focused on food products and value-added food products with a Hawaii origin. Mana Up is focused on local consumer packaged goods companies that exemplify the brand of Hawaii. Business opportunities from intellectual property created by students; faculty; and staff at the University of Hawaii, especially at the Burns School of Medicine and other strong departments like CTAHR (College of Tropical Agriculture and Human Resources), are promising.
With fashion, we're seeing successful entrepreneurs use culture and sense of place. We also are hearing that the way we solve problems in Hawaii offers lessons that can be learned throughout the world.
Tourism is also interesting: We have 9 million tourists coming here. How can we make tourism work for our community so we don't export as many of the profits earned from dollars spent here. Increasing visitor spending with locally owned companies could have a huge economic impact.
Petranik: One of the categories for the HVCA awards is social impact. Do you see social impact startups as a big part of Startup Paradise?
James: Absolutely. Social impact startups and investors are part of a global trend. They look at the triple bottom line, quadruple bottom line. Good examples here in Hawaii are Ulupono Initiative and Hawaii Investment Ready with Lisa Kleissner and Neil Hannahs. Those are incredible programs that have a big emphasis on social impact. We now see a lot more submissions for the social impact category than almost any other category.
Petranik: What are the biggest obstacles to growing Startup Paradise?
James: Based on a roundtable discussion with many small business CEOs we just had, I think you can sum up the challenges as bureaucracy, labor and shipping. Bureaucracy in government makes it so hard to do business here. The cost of shipping to and from here is a challenge, as well as the lack of labor and access to talent.
"We have 9 million tourists coming here. How can we make tourism work for our community so we don't export as many of the profits"

– Meli James, President, HVCA
And mindset: A lot of times entrepreneurs can think bigger. When we have more tangible success examples of small business, innovation and startups, we will see a mindset shift. About six months ago, I was talking about Mana Up with a venture capitalist in San Francisco and he said, "Meli, you need to think bigger." He called me out on it and I think I think pretty big. It was like, "Oh, I'm having to take my own medicine."
It's great that through these awards, through this storytelling, we're able to help create that mindset shift. It's not so hard to do here. You can hear all these new examples every year.
We have really smart people here, but I think we can create more of that critical mass of smart people. That's when you really see magic happen. If we create more companies that are owned and operated here – at least headquartered here – we can create the kind of C-suite talent that companies need and create even more revenue-generating companies that have high-paying career jobs.
In a lot of metropolitan hubs, people can jump from job to job, building different kinds of experience and growing their value and salaries. Here, we don't yet have that breadth and depth of companies. When we get that critical mass of interesting jobs with adequate and motivating salaries, we will have an environment that allows people to enhance their value by moving from job to job or industry to industry.
Petranik: What are the advantages of membership in HVCA?
James: If you're a founder and you're looking for a community of like-minded people, HVCA is where you can plug in to learn, network and be inspired. Or if you're in the business community or corporate world, HVCA provides inspiration, continual learning and offers a different way of thinking and solving problems.
We have an award that we started a couple of years ago called Corporate Intrapreneur. This award recognizes that an entrepreneurial and problem-solving mindset is seen more and more as a skill for leadership in any kind of business. The award demonstrates how an individual can be an entrepreneur within his or her own company by seeing opportunities or finding solutions for inefficiencies.
━━
Deal of the Year
Recognizes the Startup Paradise company that received the largest financial deal of 2018.
WINNER
Rich Razgaitis

FloWater Inc.
Rich Razgaitis, CEO and co-founder of FloWater, is on a mission "to democratize water and decentralize water purification" by bringing people back to the tap.
Because of FloWater's launch in 2013, 110 million fewer single-use plastic bottles have been introduced into the environment, Razgaitis says. Today, more than 1,500 of the company's portable water purification "refill stations" are used across all 50 states.
FloWater received $15 million in series B funding in December from Blue Investments and a subsidiary based in Stockholm, and the Hawaii Venture Capital Association has named this its Deal of the Year. The money puts FloWater closer to "our intended goal of dismantling the single-use plastic water bottle industry," says Razgaitis.
━━
Entrepreneur of the Year

Individual or team that has gone above expectations with their company. A clear example to other entrepreneurs.


WINNER
Steve Haumschild
Founder

Lanikai Brewing Co.
With successes ranging from renewable energy to extreme sports tourism, serial entrepreneur Steve Haumschild is now blending his passion for business with science at Lanikai Brewing Co. in Kailua.
Haumschild says Lanikai produces craft beers from Hawaiian grown ingredients, including locally "bio-prospected" yeast strains that will debut in a series of Hawaiian Wild Ales, soon to be distributed across the Pacific Northwest, Australia and Japan.
He says he's devised the first all-electric commercial microbrewery design, reducing environmental impact and energy costs associated with traditional brewing. Haumschild has shared his technology with nearly 80 entrepreneurs.
Special Recognition
Honoring a company founded in Hawaii by a UH graduate and his brother that got acquired in 2018.
Lawrence and Zach Hester

FareHarbor
FareHarbor was established in 2015 by brothers Lawrence and Zach Hester, who created their online reservation management platform while managing reservations for North Shore Catamarans.
"For the better part of a year we were all of FareHarbor's sales, support, onboarding, account management – everything but the software engineers," says Lawrence Hester. The business grew, added employees and by mid-2016, had thousands of clients.
In a deal rumored to be in nine digits, FareHarbor was acquired in 2018 by Bookings Holdings, an online travel services giant that also runs Booking.com, Priceline.com and Kayak.
FareHarbor still operates independently with eight offices around the globe serving more than 8,000 activity and tourism businesses, Hester says.
━━
People's Choice Startup

Chosen by the Innovation Community, this company is a model to others based on its successes, popularity and community support.


WINNER
Keoki Tavares

Aloha Elixir
Keoki Tavares developed his line of botanical-based elixirs, sprays and candles in 2014 as a "tool for shifting energy from negative to more positive intentions."
Tavares says he is an intuitive consultant and psychic healer. "I'm one of the top intuitives in the country, and as my clients come up with issues, I wanted to create something tangible to help them heal."
According to his website, Tavares has always been interested in growing and working with herbs and native Hawaiian plants as part of his healer's journey. Aloha Elixir products are available at alohaelixir.com and eight stores across Oahu.
FINALIST
Rosalyn Ardoin

Little Hands Hawaii Sunscreen
Rosalyn Ardoin, nurse and founder of Little Hands Hawaii, developed her formula for an organic mineral sunscreen after she had her first child because she didn't want to put harmful chemicals on her baby's tender skin or into the ocean.
"It's important for me to provide something other mothers can trust for their babies," she says.
She says her husband, Little Hands co-founder Michael Koenigs, lobbied for passage of the Hawaii law that, in 2021, will make it illegal to use oxybenzone and octinoxate in sunscreen sold here because they harm the marine environment.
FINALIST
Troy Christopher Plota and Sascha Scheider

Plotaverse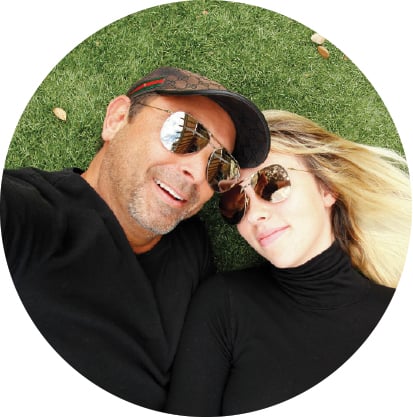 On Valentine's Day 2018, self-described "founders of motion art" Troy Christopher Plota and Sascha Scheider launched Plotaverse, an app that allows artists, photographers, advertisers and social media influencers to animate and share HD quality images across all devices and operating systems.
Plota says top influencers including Paris Hilton, Ariana Grande, Kourtney Kardashian, Land Rover, GoPro and Red Bull have seen audience engagement increase four to five times with Plotaverse images. "Anyone can create their own reality."
Scheider says the company's first mobile app had more than a million downloads after being featured in the iPhone 10 launch.
FINALIST
Madame Donut

Donut Dynamite
Desiree Parada gained national renown as "Madame Donut" with her 2016 win on the Cooking Channel's "Sugar Showdown." She crafts artisanal brioche doughnuts from locally sourced ingredients at Donut Dynamite, her shop in Wailuku, Maui.
The graduate of the Culinary Institute of America in Napa Valley, California, worked for years as a pastry chef in high-end restaurants before venturing out on her own, with no business plan and just a tiny trailer plus a passion for making what she describes as the "humble" doughnut.
"I want to make fun food that involves the community," she says.
FINALIST
Steve Sakala

Mana Artisan Botanics
"Agriculture is the foundation of all culture," says Steve Sakala, co-founder and CEO of Mana Artisan Botanics.
Mana Botanics produces artisanal hemp extracts infused with locally grown botanicals at Sakala's Honaunau Farm on Hawaii Island.
The farm also offers educational ecotourism retreats exploring the benefits of permaculture, CBD and hemp while providing "an opportunity to experience Hawaii outside of the tourist market, that keeps the dollars local and contributes to the maintenance of a sustainable farm," Sakala says.
His ag-research company, Green Hawaii Genetics, is growing hemp seed varieties for the state Department of Agriculture's Industrial Hemp Pilot Program.
FINALIST
Kelleigh Stewart and Brandon Damitz

Big Island Coffee Roasters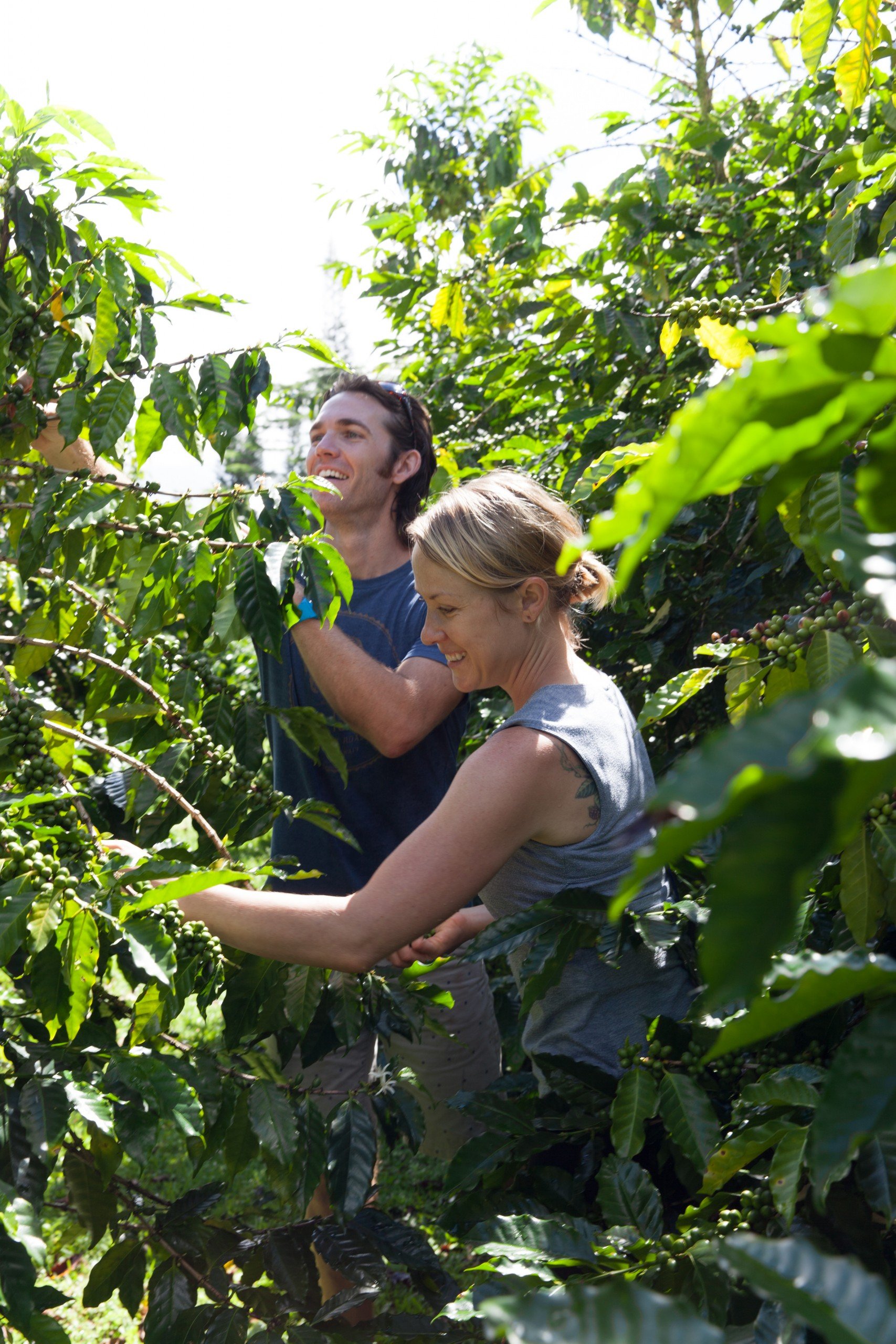 Portland transplants Kelleigh Stewart and Brandon Damitz purchased their Puna district farm in 2010 and taught themselves how to grow, roast and mill coffee.
Stewart says their coffee won the Hawaii Coffee Association's 2013 Statewide Cupping Competition, becoming the first farm outside of Kona and Ka'ū to achieve significant industry recognition.
Stewart says other industry accolades, certifications and successes rapidly followed, including a USDA grant that helped make commercial coffee grading available to neighboring farmers. Stewart says this "essentially put the Puna and Kau regions on the coffee growing map."
━━
Social Impact
Entrepreneur of the Year

An entrepreneur or company that substantially contributes to helping solve some of Hawaii's toughest problems.
WINNER
Josiah Akau

Kinai Eha
Josiah Akau says he formed Kinai Eha in 2017 as a nonprofit occupational skills training program to empower youths who did not graduate from high school "to become leaders and change-makers in their communities."
The licensed contractor and U.S. Army Corps of Engineers veteran has volunteered for years, working on wheelchair ramps and other home accessibility projects for kupuna he met while working as a fireman in Waimanalo.
Akau realized he could "bring generations together" while teaching valuable construction skills to at-risk youth – guiding them to build rather than burn bridges.

FINALIST
Liza Rodewald

Instant Teams
"We build remote teams for companies in a unique way by accessing the military spouse power pool," says Liza Rodwald, CEO of Instant Teams.
Co-founders Rodewald and Erica McMannes launched their employment services company in 2016 after personally experiencing the frustration of trying to secure long-term jobs when their military spouses are subject to reassignment every two or three years.
The company uses a proprietary application and vetting process that focuses on "culture fit, personality and skills matching," Rodewald says. The result is remote teams that meet both the employees' and company's needs.
FINALIST
Nohea Hirahara

Native Stories
Nohea Hirahara was on vacation in Rome when she was inspired to create Native Stories, a nonprofit that creates and publishes podcasts of native cultures through a mobile app and website.
"I was listening to a mobile app in the Colosseum and I thought, I can totally now relate to this place because I understand it a little more. Once you start getting history and understanding of a place that's when you're able to connect."
Hirahara says she hopes her audio storytelling format will allow more people to easily access Hawaiian history, unadulterated by tourism and colonial perspectives.
━━
Clean Tech/Ag
Entrepreneur of the Year
An entrepreneur and company whose technology supports a greener future or helps farmers with innovative agricultural practices.
WINNER
Louis Concato, Brenden Millstein and Raphael Rosen

Carbon Lighthouse
Childhood friends and Harvard physicists Brenden Millstein and Raphael Rosen founded Carbon Lighthouse in 2009.
Since then, the company has used its energy efficient building technologies and services to help 600 buildings nationwide save money while reducing harmful emissions equal to the output of six power plants, says Louis Concato, executive account manager for the company's Hawaii office.
A $65 million funding deal in October puts the company on track to mitigate the emissions of another 50 power plants per year by 2020, Concato says.
FINALIST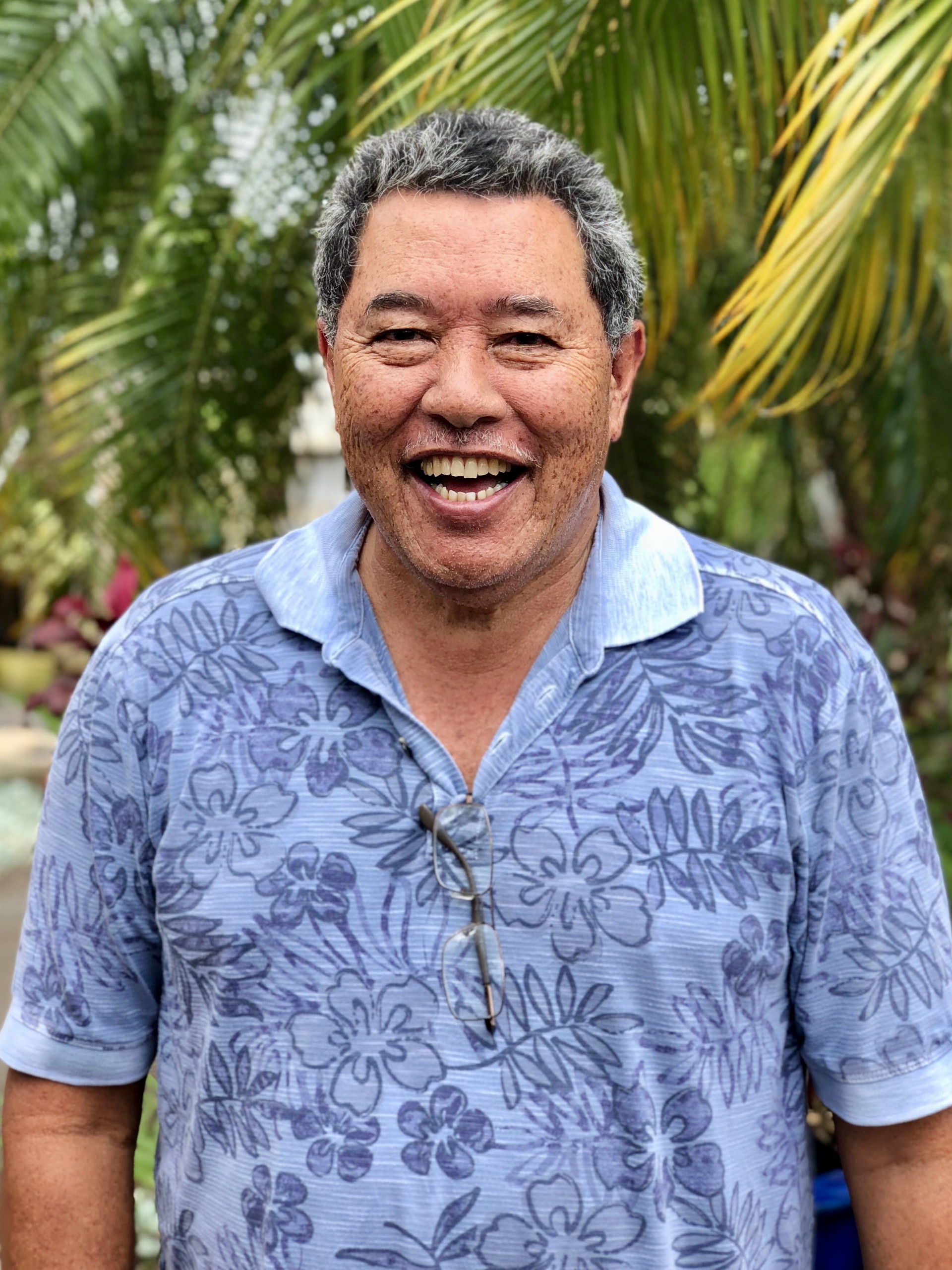 Fred Lau

Mari's Gardens
Landscaping contractor Fred Lau established Mari's Gardens in Mililani as an ornamental plant nursery in 1976. When his son, Brendon, graduated from UH in 2010 with a degree in tropical agriculture, the family business expanded into aquaponic and hydroponic food production.
It now produces 12,000 to 16,000 pounds of lettuce a month, plus cucumbers, tomatoes, tilapia and swai fish, Lau says.
"None of it goes off-island," says Lau, whose crops are served by dozens of restaurants and hotels and sold by retailers like Safeway, Foodland, Whole Foods and Down to Earth.
FINALIST
Ted Peck

Holu Energy
Ted Peck says most tech companies tend to operate on the premise: "That's our hammer, so everything's a nail." Peck says Holu Energy is different because it is "technology agnostic," so its solutions can involve solar, wind, hydroelectric, battery storage or other options.
Peck says Holu can deliver "stable, reliable, clean energy to low-income tenants in a way that is commercially viable." He says he's also assembled a deep bench of experts and a "global powerhouse" investor to develop a 400-megawatt offshore wind farm that could provide a quarter of Oahu's electricity by 2023.
━━
Corporate Intrapreneur of the Year

A person who creatively challenges traditions and changes a company's culture to ensure fellow employees are engaged and can be intrapreneurial.

WINNER
Peter Fukunaga
and Julie Yamamoto

Hui Car Share
Hui Car Share is a global pilot program for Toyota launched in Hawaii 18 months ago, says Peter Fukunaga of Servco Pacific, who directs the local program with Julie Yamamoto.
The service offers different membership levels, with hourly rentals starting at $9.95. A smartphone app handles everything, including acting as a digital key to the vehicle.
"Right now, you walk up to the vehicle and access it with your phone. But in the future, the car will come to your phone." Fukunaga says.
━━
Startup Paradise Champion

Someone who consistently contributes to the success of Hawaii's startup community.
WINNER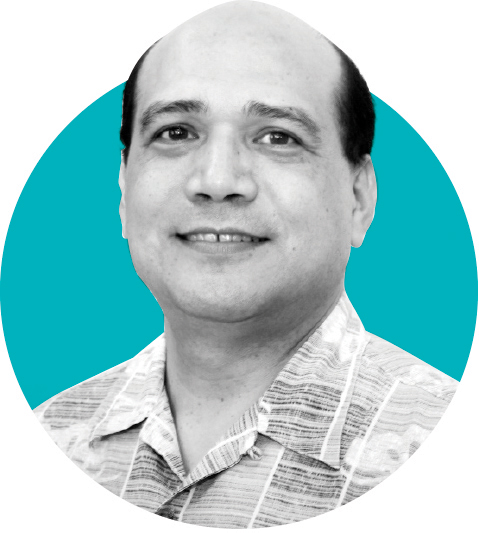 Karl Fooks

Hawaii Strategic Development Corp.
HSDC President Karl Fooks believes the agency's mandate is to support a self-sustaining entrepreneurial ecosystem in Hawaii.
He explains that HSDC does not invest directly in companies but in private sector venture capital partnerships that inspire, accelerate and fund startups: Blue Startups, Elemental Excelerator, GVS Transmedia Accelerator and XLR8UH. A report by Startup Capital Ventures says that between 2010 and 2018 these accelerators and venture capital organizations directed nearly $250 million in funding for Hawaii-based startups.
"There are hardly any companies that are active that haven't benefited either directly or indirectly from our investment," Fooks says.
━━
Investor of the Year

An outstanding individual or entity that has invested substantially in the Hawaii startup ecosystem –with time, talent, money, inspiration and public service.


WINNER
Chenoa Farnsworth, Maya Rogers and Henk Rogers

Blue Startups
Co-founders Chenoa Farnsworth, Maya Rogers and Henk Rogers have raised $120 million in capital for 76 businesses in their cohorts since launching the Blue Startups accelerator in 2012.
"I get particularly excited about entrepreneurs who are working to solve real problems in the world," says Farnsworth, who is managing partner.
She says Volta Charging and FloWater are prime examples of Blue Startups' successes in impact investing. "Both are doing very well financially but they have a double bottom line. They are also helping the environment," Farnsworth says.
She says when it comes to choosing candidates for the company's competitive mentorship program, a "lack of coachability" is a deal breaker and that successful entrepreneurs must be able to "adjust on the fly."
━━
Island Innovator of the Year

Celebrating innovations that help islands like Hawaii's, solve a major problem in communities, the ocean or the aina.


WINNER
Brynn Foster

Voyaging Foods
"To make a healthier community you have to build it," says Brynn Foster, founder and director of Voyaging Foods, which mills certified gluten-free flour from traditional "canoe plants" like kalo (taro), uala (sweet potato) and ulu (breadfruit).
Foster also developed the recipes for her line of baked goods and dry mixes, now sold at Whole Foods, Neiman Marcus and specialty stores throughout the Islands.
"This is definitely an innovative product or niche," says Foster, adding that her long-term goal is to create sustainable markets for small-scale farming in the Islands, including plans for a mobile mill.
━━
Tech Entrepreneur of the Year
Honoring the entrepreneur who has created technology and innovation to make our lives better.
WINNER
Andrew Fowers

Shaka Guide
After more than a decade in tech development, Andrew Fowers and his wife, Rita, released Shaka Guide in 2016. Their GPS-based tour guide app responds to the user's speed and location, and is now available for Oahu, Maui, Kauai and Hawaii Island.
Fowers says that "scrappy entrepreneurship and bootstrapping your way until you find success" has helped Shaka Guide to evolve as "the next generation of travel."
He believes that audio augmented storytelling will "redefine how people experience destinations in the future, not just in Hawaii but globally."
FINALIST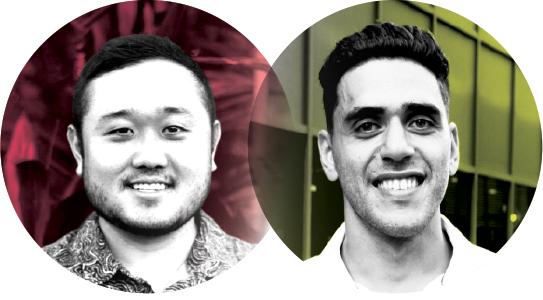 Jared Kushi, Cyril Moukarzel and Steve Markowitz

LifeDNA
Jared Kushi, Cyril Moukarzel and Steve Markowitz launched LifeDNA in May 2017 with nutritional supplements tailored to each customer's DNA. They later added skin care products, personalized reports and consultation services, says Kushi.
The next step is using epigenetics to demonstrate specific cellular changes and benefits of using LifeDNA's personalized supplements and regimens, he says.
Kushi previously helped many local startups while working with Blue Startups, Hawaii Angels and the Hawaii Venture Capital Association. "I learned a lot from advising and we wouldn't be where we are now without Blue Startups," he says.
FINALIST
John Olkowski

NuSight Medical
In July, NuSight Medical's founder, Dr. John Olkowski, launched NuLids, the first home-use medical device for treating chronic dry eye, according to the company's website.
The corneal transplant and laser eye surgeon, who has been practicing medicine in Hawaii for 30 years, says his clients' feedback on NuLids has been rewarding. "I'm the inventor and the chairman of the board, but I'm also the doctor. I get to see the patients come in and hear their responses and see how happy they are."
NuLids is available in 200 medical practices across the U.S., he says.
━━
Student Entrepreneur of the Year

Honoring a younger member of the innovative community with a passion for learning and the tenacious spirit of an entrepreneur.
WINNER
Rose Wong

Kolohe Ocean Gems
Rose Wong designed and marketed her first line of jewelry at age 16.
Then in 2018, she was named Hawaii's winner of the Global Student Entrepreneur Awards, where she debuted her upscale jewelry collection, Rose Gold. She told Hawaii Business then, "Now that I've seen what it's like working for myself, that's what I want to stick with, and I hope Rose Gold will be the next Cartier."
The student at UH Manoa's Shidler College of Business has since added apparel to her lineup, and says she's working on an order for 10,000 units for a national subscription box.
FINALIST
Keanuenue DeSoto

Anu Style
Keanuenue DeSoto founded Anu Style at age 12 and her first swimwear collection, titled Makaha Fierce, sold out at its debut showing. "The goal of that line was to empower girls and to let them know they can do anything," says DeSoto.
Local design icons Manaola and Kini Zamora attended her first show and have become mentors and social media supporters.
DeSoto says her next line is inspired by her love for the ocean and by Hawaiian culture and values. She says her aumakua are "leading me toward the way that will really have the best impact on the world."


FINALIST
Kealakekua Meyer and Kamahao White

Rooted 684
Kealakekua Meyer and Kamahao White founded Rooted 684 last year during their senior year at Roosevelt High School. All funds from Rooted 684's T-shirt sales support nurseries dedicated to preserving native Hawaiian plants, White says.
White says the fundraising venture is named after a Hawaiian proverb, or olelo noeau, which translates as "beloved children are the plants."
"We put a specific plant that is currently endangered and endemic to each island on the shirts, and we include a moolelo, or story, about why that plant is important to the Native Hawaiians and to Hawaii."
━━
CPG (Consumer Packaged Goods) Entrepreneur of the Year
Presented to the Entrepreneur whose CPG company has consistently seen month over month growth in revenue and customers.
WINNER
Dylan Butterbaugh

Manoa Chocolate Hawaii
Dylan Butterbaugh was hanging out in a friend's UH lab "for fun" when he became intrigued by research being done for local cacao farmers. "Within six months I realized I wanted to start a chocolate factory."
Butterbaugh launched Manoa Chocolate Hawaii in 2012 from a small factory and store in Kailua. He started "very small" with retail sales, then began wholesaling to Whole Foods, Foodland and Down to Earth, and followed with exports to Japan, Singapore, Europe, Canada and the Mainland, he says.
"We've just been growing that way, slow and steady, for almost seven years now."
FINALIST
Mele
Kalama-Kingma

Mamalani

Mele Kalama-Kingma's Native Hawaiian roots inspired the formulas she developed for her artisanal, organic body products company, Mamalani.
The mother of three, who holds an MBA and two BAs, blends her expertise in business and science with ancestral knowledge of Hawaiian botanicals. The company is named for her grandmother, a hula teacher whose respect for the aina is a value that Kalama-Kingma applies to her product creation and recyclable packaging.
"I value where we live so much that I don't want to make more waste," she says, adding that she is also testing bulk sales at Down to Earth stores.


FINALIST
Kyle Spencer, Dario Phillips and Wylie Von Tempsky

Slowtide
These three friends who love the ocean, surfing and art were once creative directors, graphic artists and marketing directors for Quiksilver, Hurley, Nike, Billabong and DC. Now they are focusing their expertise in the action sports apparel industry on their own business, Slowtide.
The company launched three years ago and now has 1,000 retail partners in the U.S., Japan, Australia, Canada and Europe, including REI, Urban Outfitters and Amazon, Spencer says.
Slowtide produces beach and bath towels, blankets and ponchos "inspired by all bodies of water and our love for art," he says.