Hawaii Business Picked as Best Regional Business Magazine in the Country
Hawaii Business has been named the best regional business magazine in the country, beating magazines from much bigger markets such as Florida, Virginia, Dallas and Detroit.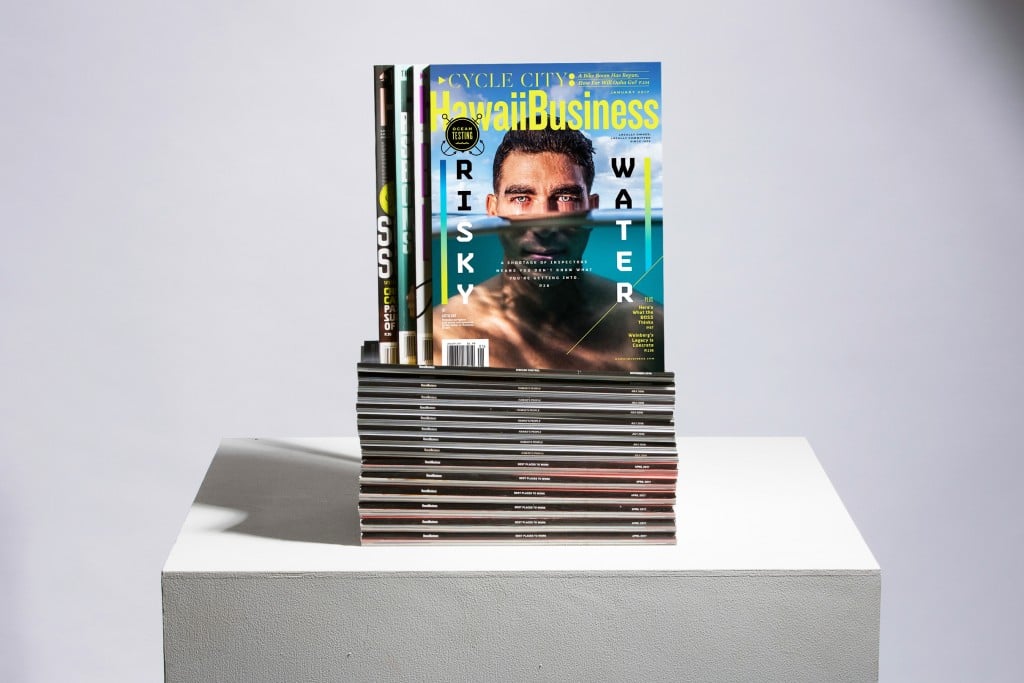 The judges said, "Hawaii Business is full of surprises, making it a delight to read."
The honor was one of five first place gold medals and one silver that Hawaii Business received at the annual awards of Alliance of Area Business Publishers. The event was held Saturday night in Washington, D.C., to honor work published in 2017.
In addition to award for Best Magazine, Hawaii Business also won first place gold for:
Best Explanatory Journalism for "Hurricanes: The Other Checklist" by Lavonne Leong, also published in the March 2017 issue.
Best Magazine Cover for its January 2017 "Risky Water" cover.
Best Magazine Feature Layout for the March 2017 article "20 for the Next 20."
Best Overall Use of Photography/Illustrations for a collection of work.
A silver medal for Best Recurring Feature was awarded for My Job, by Jackie M. Young, our column on people with unusual jobs.