Better Harbors, by the Numbers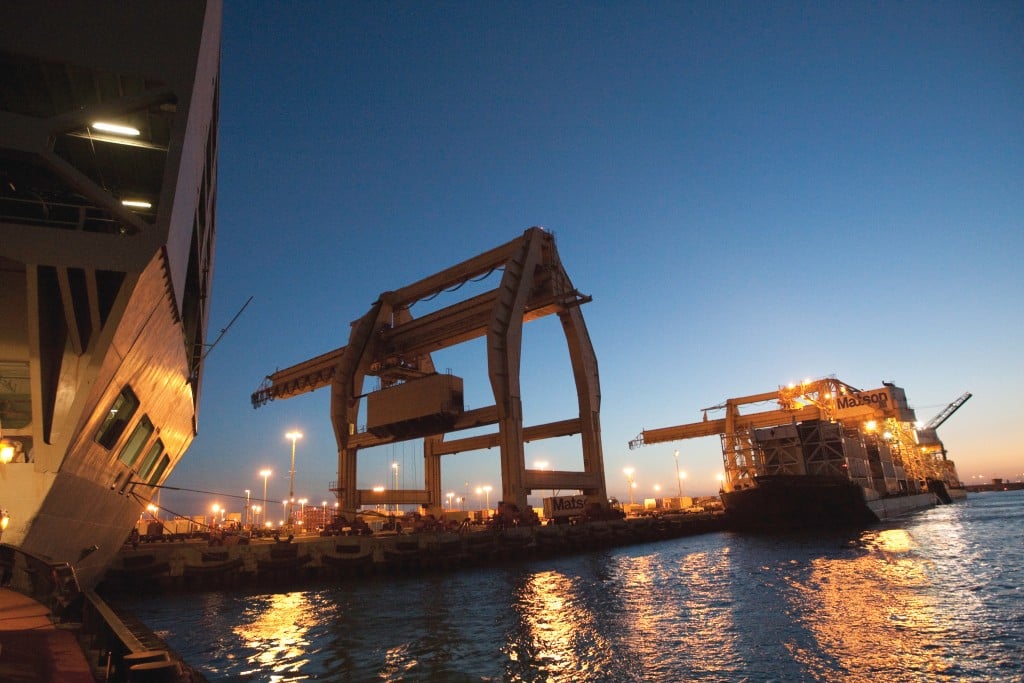 Last year, the Legislature authorized $842 million over six years to improve and expand the state's harbors. Among Hawaii's shipping companies and other harbor users, the feeling was, "It's about time," after what they saw as nearly 20 years of neglect. But a lot has changed since the governor signed the funding authorization. Here's a new look at the numbers:
$618 million
New, lower estimate for harbors modernization because the departure of NCL cruise ships and the Superferry means fewer changes for Kahului, Nawiliwili and Honolulu harbors. And the weak economy means modernization will likely be spread out over more time.
$0
Amount to be paid from state general funds; most costs are paid from harbor fees or through special revenue bonds.
$75 million
Harbor revenues in 2009, down from $92 million in 2008. Fees paid by shipping companies pay for most of the harbors budget.
$77
Tariff paid for a 40-foot container arriving from the Mainland. Shipping cost for the same container is around $4,000.
$25-30 million
Normal annual spending
on harbor improvements.
$26 million
Annual cost to service
harbors' current debt load.
$24 million
Estimated annual cost to service an additional $618 million in debt. To pay it, cargo tariffs will rise 175 percent over the next six years. Nevertheless, Hawaii tariffs will still be among the lowest in the country.
Source: State Department of Transportation, Harbors Division.