Bill Chee receives 2013 Lifetime Achievement Award in Real Estate from Hawaii Business magazine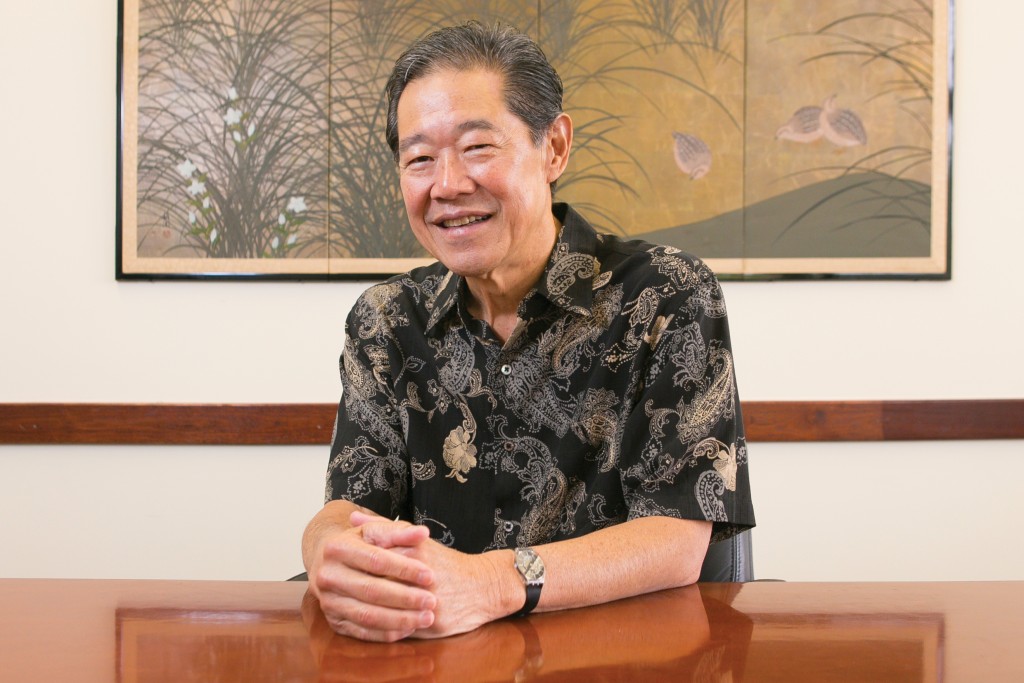 Bill Chee, CEO of Locations LLC, has always been ahead of the curve.  In 1969, when he was 24 and just starting in real estate, he launched a primitive database of sales information long before others even thought of such things.
"We were so young, we could only depend on facts, not reputation. So we started to acquire real estate information and were doing things like drawing graphs of neighborhoods and their fluctuations of how many sales were made," says Chee, who recently received the first Lifetime Achievement Award in Real Estate from Hawaii Business.
By the late 1970s, Locations – the company he formed with two partners – also acquired the first computer system in the business and began creating an ever larger database.
"We'd come into the office at 5:30 in the morning and call all the Realtors advertising in the newspaper for their information, and put it in the computer days before the Multiple Listing Service card came out. Our competitors thought we were crazy. … But we were already automating the MLS."
In the early 1990s, Chee was again ahead of the curve. This time, he sounded a national alarm about how Internet companies and technology could radically change the real estate business, just as they were doing with the travel industry. His now iconic speech as president of the National Association of Realtors in 1993 – "The Hungry Lions Are Coming Over the Hill" – has often been called prophetic.
"I was warning the industry that your most valuable product, your information, could be obtained by others if you didn't set some ground rules," he recalls. His warning helped people plan for the changes that did happen – specifically the development of Realtor-controlled websites that showed listings to potential buyers – so real estate companies were not overrun as travel agencies had been.
"In this business, if you reflect backward, it's just simply the wrong direction to look. Things are changing all the time. Customers are changing all the time. If you look back and wish it were that way again, you can't survive."
Tom C. Zimmerman, president and CEO of Honolulu HomeLoans, calls Chee "the greatest innovator in the Hawaii real estate business – ahead of his time with regard to technology, providing research and ancillary services to customers, and instrumental in building the Hawaii real estate industry.
"Bill's firm, Locations LLC, was the first one with that technology, building technology platforms and research departments, and providing research to customers, agents, sellers and buyers," says Zimmerman. "And they were the first to begin offering other related products, such as helping with home loans, with escrow, with moving services and, now, in the last few years, building a transactional management platform. He's always on the forefront of advancing the residential real estate industry."
Chee and Locations joined with the Prudential national network 16 years ago. Today, Locations LLC has 275 Realtors, five offices, a technical staff of six and an accounting staff of four. It is constantly updating its database, adding apps and incorporating new technologies, and Chee, now 68, is still in the thick of it and trying new things.
"I'm in the middle of trying to get the hang of Dropbox, so I can pick up my information anywhere," he chuckles, "and Evernote, so, if I'm in a restaurant, say, in Paris, I can just take a picture and find my way back."