Black Book 2022: 361 Hawai'i Executives You Should Know
This "who's who" tells you about their jobs, the boards they serve on and causes supported, their proudest accomplishments, and more.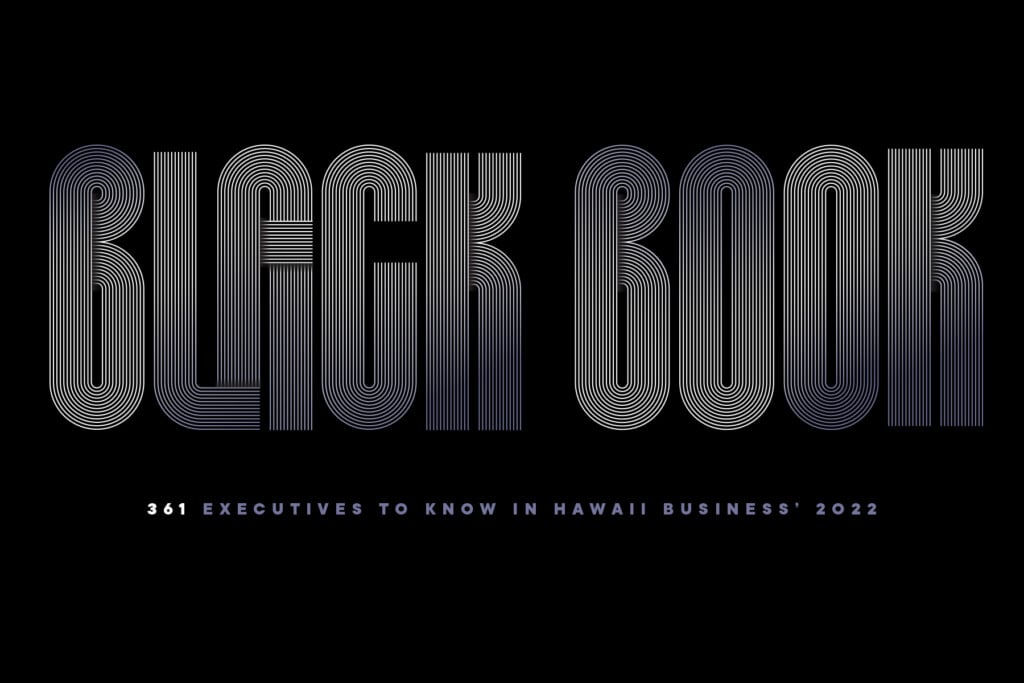 Welcome to the 25th edition of Black Book, the most comprehensive roundup of Hawai'i's influential leaders.
From international corporations to popular local brands, from utility companies to credit unions, from large nonprofits to private schools, Black Book tells you all about the people who are running them.
The 361 profiles provide quick information about their professional and personal lives, as well as a snapshot of every important sector in the state: construction and development, education, energy, finance, health care, insurance, nonprofits, real estate, retail and wholesale, tourism, technology, transportation and more.
This year, the technology sector is featured as a separate category and spotlights 10 executives. While the Hawai'i Department of Business, Economic Development & Tourism says that technology jobs have stagnated over the years, at just under 30,000 – or 3.2% of all civilian jobs in the state – it's still a promising sector.
Cybersecurity and IT positions in Hawai'i are projected to increase through the decade, according to UH Mānoa. Many of these positions are in non-tech companies, such as the six chief information officers scattered throughout Black Book. In the coming years, we hope more companies will bring their technology leaders into the executive ranks.
And we welcome others who would like to be in future editions. Black Book is largely comprised of leaders of Top 250 companies and nonprofits. That annual ranking is based on gross revenues from the previous year, which Hawaii Business Magazine collects via annual surveys and independent research. All executives on the Top 250 list are invited to participate in Black Book.
If you'd like to receive surveys from Hawaii Business Magazine, please email cynthiaw@hawaiibusiness.com.
Check out the 2022 Black Book list below:
---