Local Black-Owned Businesses: Le Crêpe Café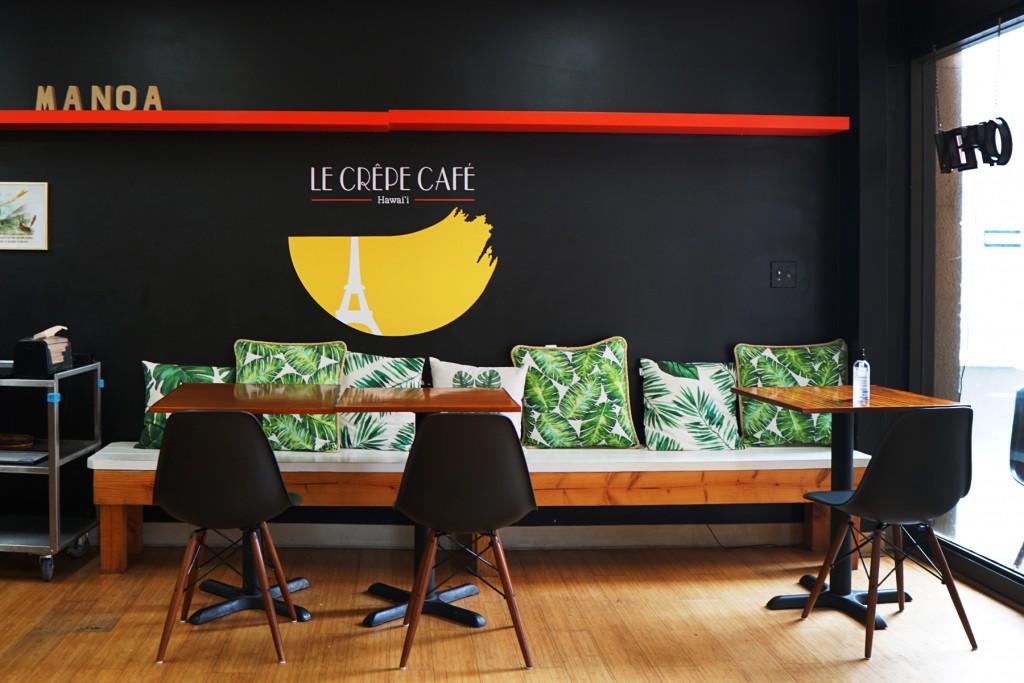 One in a series of profiles of Black-owned businesses across the Islands
Hawaiʻi offers more than just great local and Asian foods. Le Crêpe Café is an excellent example.
Soufiane Bouharkat grew up in Paris, where he had memorable experiences working in restaurants as a student. He studied law and international business in college and took an office job after graduation, but Bouharkat says he never felt complete in that career.
Bouharkat first tried to open a small cafe in Paris called O'Dukes, which didn't work out. "I decided to stop after a year," he says. "In France, being an employee gives you much more freedom than having your own business."
In 2001, he made his first trip to Hawaiʻi with his best friend. Bouharkat says that as he continued visiting Hawaiʻi and making friends, he fell in love with the Islands. He made the move to Oʻahu permanently in 2007.
View this post on Instagram
"Moving to Hawaiʻi was my best move," he says. "I naturally opened a small crepe business to share my passion of food and cultural exchanges." Le Crêpe Café started small, with catering and a stall at farmers markets.
In 2008, the first permanent Le Crêpe Café opened at the Waikiki Shopping Plaza. Along with catering, the business grew to include locations in Mānoa Valley, downtown and at UH Mānoa. The next 12 years brought multiple challenges – some tougher than others.
As a Black business owner, Bouharkat says that every once in a while, he experiences discrimination or hears racist comments from guests. "But I always end up facing it with a smile … and leading by example to build those bridges and break those bad prejudices."
In 2015, with plans to move to California, Bouharkat sold the Le Crêpe Café shops. However, he says, "I quickly realized I was on the wrong path and it made me really understand and appreciate the value of the Hawaiian ʻāina and ʻohana. The mountains never looked so green to my eyes, everything was magnified – and still is."
Luckily, he kept the brand and was able to start over with a small kiosk at Pearlridge Center, paying himself $7 an hour. Bouharkat says he was blessed with the opportunity to open a new location in the UH Mānoa food court a year later. Le Crêpe Café now has another small location at Mānoa Marketplace and does catering as well.
Le Crêpe Café's business has suffered because of the pandemic. "The first two months were extremely hard," admits Bouharkat, "but I am a man of challenge and I believe my company will come out better after it."
Though his short-term plan is focused on surviving the crisis, Bouharkat says his vision for Le Crêpe Café is to give back to the local community in Hawaiʻi and Black people everywhere by sharing his experiences, especially, he says, since many Black and low-income neighborhoods lack small businesses like coffee shops and restaurants that serve healthy food – and generate jobs.