Black-Owned Local Businesses: Raquel Noriko Curl Studio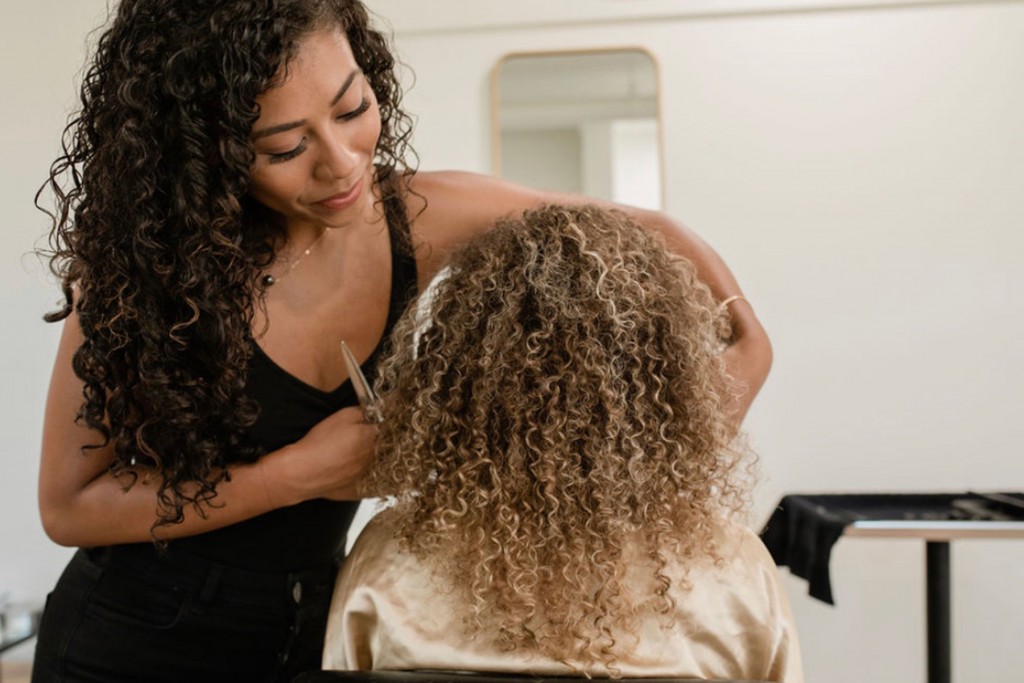 One in a series of profiles of Black-owned businesses across the Islands
At Raquel Noriko Curl Studio, owner Raquel Noriko brings her passion for hair and people to the Pacific.
Noriko was trained as a DevaCurl stylist with experience in salons and dry bars throughout Southern California. She began her Maui-based practice four years ago, working at other salons as a sole proprietor, bringing techniques and trends that can be hard to find in the Islands; this year, she is in the process of opening up her physical studio.
Noriko says helping fellow curly-haired women has been her driving force – from the start of her career to this day.
"I see my sister, my mother and my grandmother every time I do hair and seeing these beautiful curly-haired women embrace what's naturally theirs … is what keeps me going and inspires me daily," she says.
Throughout COVID-19, Noriko has continued to meet her customers' needs while following government-mandated guidelines. And despite the challenges, she says she gets by with gratitude.
"I really am in a state of complete gratitude," she says, "being back home here and getting the opportunity to be working and living out my dreams even amidst this pandemic."
Noriko is trained in coloring and styling all types of hair, but as a curl specialist, she caters to Hawaiʻi's Black population. She says she hasn't faced any specific obstacles running her business in the Islands, though gaining public exposure has been a challenge.
"I work extremely hard for what I have and what I want just like the next business out here," says Noriko. "The saying, 'No one is you, and that is your superpower' soars high with me when it comes to my business."
But, she says, "I think that Black-owned businesses and entrepreneurs in Hawaiʻi need to be publicized more as a whole. … That is all happening more now than it did in the past, which is amazing," she says. "The most rewarding thing for me is seeing my business, my name and brand be uplifted on this beautiful island in the most sincere way."
Noriko hopes to see her salon thrive and expand on Maui, as that is her home base, but her vision for the future has limitless ventures.
She advises other local entrepreneurs starting out to observe and ask questions, but also to "dip your hands and feet in literally everything that supports your vision for your business!"