BlackSand Capital Partners with HCF for Charitable Giving
Giving back is a vital part of this Hawaiʻi-focused real estate private equity firm's corporate culture.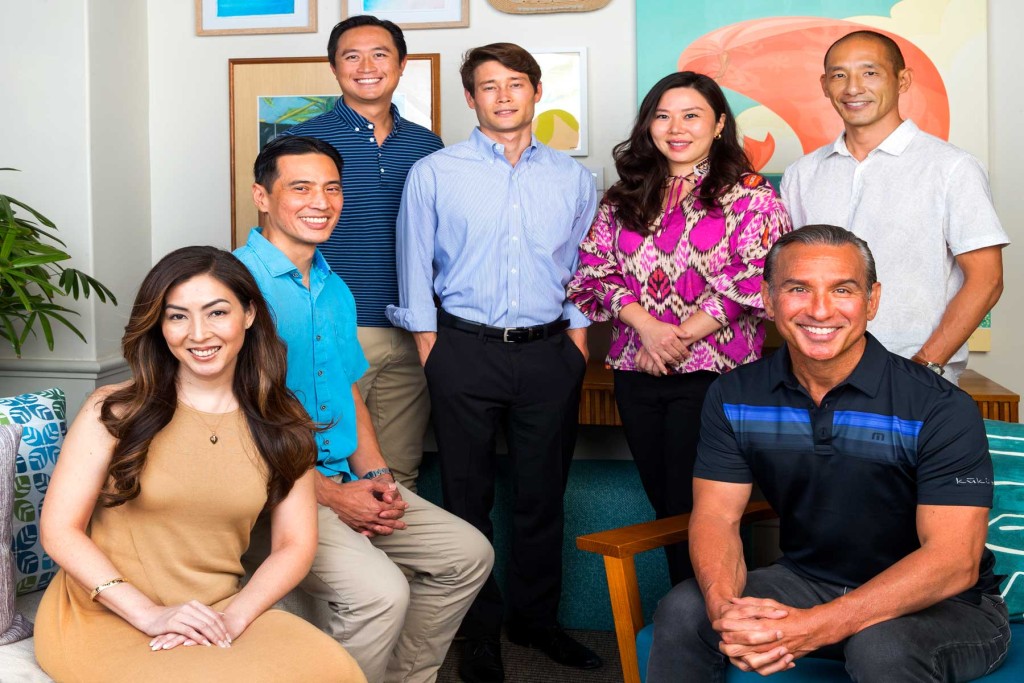 Honolulu-based real estate private equity firm BlackSand Capital has been a strong presence in Hawai'i's real estate market for many years, overseeing investments in and related to workforce and affordable housing; hotels; residential condominiums; and retail, office and industrial buildings around the Islands. Along the way, the company has made charitable giving a central part of its corporate culture, a way of meaningfully connecting with the communities in which it does business.
"We believe that investing in our Hawai'i communities is crucial to creating a thriving economy in the state," says B.J. Kobayashi, chairman and CEO of BlackSand Capital.
For example, when COVID-19 first arrived in Hawai'i in March of 2020, BlackSand's first thought was how to help. Kobayashi and his team took voluntary pay cuts. They then donated $50,000 in foregone pay to community programs, including the Hawai'i Community Foundation's Hawai'i Resilience Fund, the Hawai'i Foodbank, and Straub Medical Center.
For a company with 100 percent of its assets invested in the Islands, giving back to the people of Hawai'i just made sense.
To make the most of its philanthropic efforts, BlackSand Capital has partnered with HCF to establish a donor-advised fund to manage its ongoing charitable giving initiatives. The donor-advised fund provides a low-cost, flexible charitable vehicle that companies and organizations can use to quickly respond to community need or support long-term strategic efforts.
As its first priority, BlackSand chose to tackle the need for affordable housing, through a significant donation to the House Maui Initiative. BlackSand recently announced that the firm has made a three-year commitment of $300,000 to House Maui, an HCF initiative working to create sustainable housing and homeownership opportunities for working families in Maui County.
And because Hawai'i Community Foundation takes care of the management of its donor-advised fund, including handling the complexities of administration and tax implications, BlackSand can reach its charitable goals effectively and efficiently, maximizing its positive impact on local communities.
"We see our pledge to House Maui as a natural complement to our real-estate investments, to strengthen our long-term commitment to Maui County communities while contributing to solutions for the affordable housing crisis there," Kobayashi says. "We're honored to work with HCF in this initiative."
---
Did You Know?
Businesses and corporations can make giving a part of their organizational culture through a fund with HCF. HCF is available to advise businesses on creating a philanthropic strategy that will address community needs and align with the company values.
To learn more about how HCF can help you with your philanthropic goals, visit HawaiiCommunityFoundation.org/Investing/Simplify-Your-Giving