Blue Planet's 2023 Agenda: More Efficient Appliances, Lighting and Transportation
The nonprofit is focused on small steps that will make a big impact in reaching Hawai'i's 100% clean energy goals.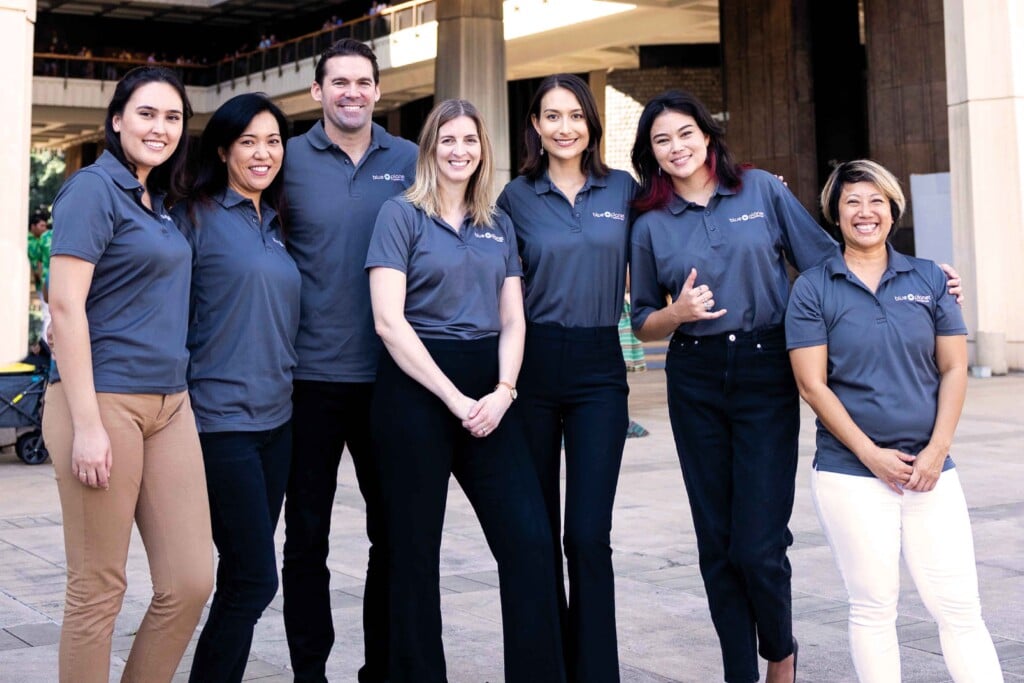 Blue Planet Foundation, a driving force behind Hawai'i's commitment to 100% renewable energy by 2045, has policy recommendations for the 2023 state Legislature to keep the Islands on track.
"In some respects, I think we've moved away from the kind of flashy, bold policy proposal to things that might be a little bit more detailed and nuanced but are critically important if we want to get to that future" of a clean energy Hawai'i, says Melissa Miyashiro, executive director of the foundation.
The nonprofit's policy proposals for the Legislature include:
Adding to the list of minimum efficiency standards for household products sold in the state.Miyashiro says these standards would allow only energy- and water-efficient products to be sold in stores; they would be models that sell at prices no higher than inefficient models.These revised rules would save businesses and residents money, she says. By setting efficiency standards, Blue Planet estimates that residents and businesses can save $169.7 million on their utility bills over 15 years.
Advocating for a bill that phases out the sale of new fluorescent bulbs in the state because they contain toxic mercury and use more energy than LED alternatives. The state banned sales of incandescent lamps in 2009. The U.S. Department of Energy banned the manufacture of incandescent bulbs this year and their sale will end in July.
Extending the Energy Efficiency Portfolio Standard beyond 2030. The EEPS set interim goals for renewable energy use by electric utilities for 2015, 2020, 2025 and 2030. Extending the EEPS beyond 2030 would allow the Public Utilities Commission to push for more benchmarks on the path to 100% renewable energy by 2045.
Supporting bills related to clean transportation and electric vehicles. Bills introduced in this year's Legislature propose to create an electric vehicle-ready requirement for new state facilities, and EV-ready incentives for new affordable housing.Another bill would offer a state rebate for purchasing an EV. Blue Planet also wants to require an increasing percentage of Hawai'i rental cars, tour buses and other visitor industry vehicles to be electric, with a goal of 100% zero-emission tourism vehicles by 2035.
Advocating for the creation and funding of a state equity and social vulnerability index designed to help understand the social impacts of climate change in Hawai'i. The proposal would also appropriate funds for the creation of a database and portal from data sources compiled by the Hawai'i Climate Change Mitigation and Adaptation Commission.
"As climate impacts intensify, we're starting to get a real sense that climate change is not just an environmental issue, but it's a human issue," says Miyashiro. "So, we think it's important for us as a state, in order to plan for those impacts, that we take stock of who are the most vulnerable in our community … so that we can course correct, and really make sure that people have the safety net services that they need going forward."
This year, Blue Planet plans to launch an alumni network of its climate crew program. The program is for high school students and typically lasts four months. Students learn about climate change, clean energy solutions and civic engagement opportunities.
Miyashiro says Blue Planet Foundation has graduated four cohorts of the climate crew, and "now we're kind of ready to activate them collectively" to launch the alumni coalition. Participants will have the opportunity to get involved in Blue Planet's policy work.
"We really want to be a Hawai'i-based organization that is here and committed to helping Hawai'i achieve its climate goals," says Miyashiro.
"It takes groups and communities and stakeholders working collaboratively on kind of the not so sexy stuff to move us forward."