BOSS Says: Best Ever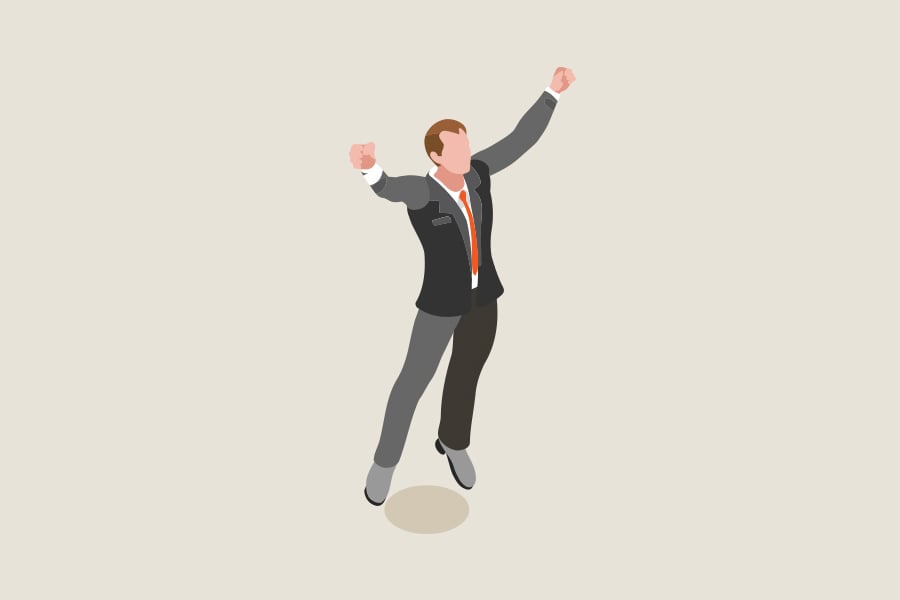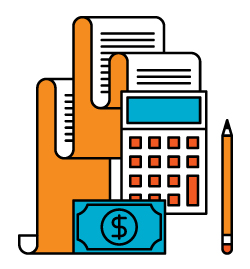 Twice a year, the BOSS survey asks about 400 local business leaders: How is your company doing on revenue, employment and profit? The latest results: On average, Hawaii companies are doing better than ever in two decades of surveys.
BOSS PERFORMANCE INDEX

Every factor in the BOSS Performance Index is enjoying its best results in two decades of surveys: gross revenue, employment and profit before taxes.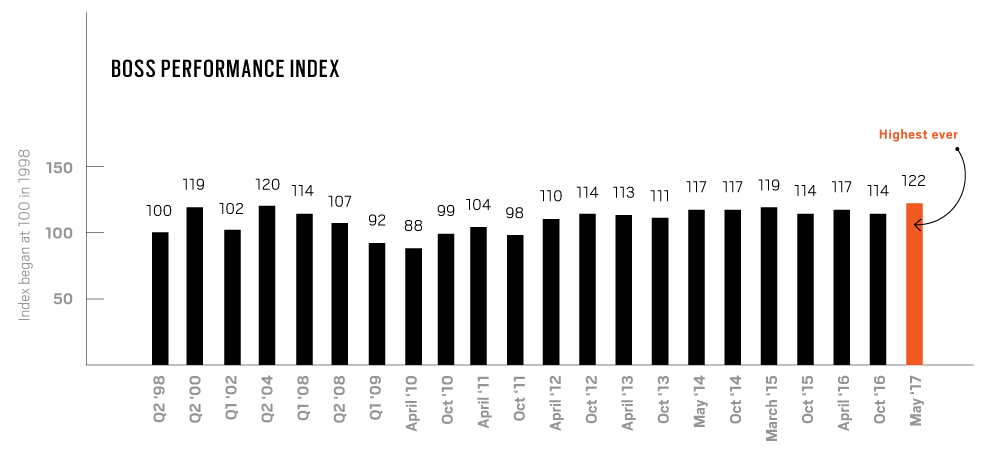 WHAT'S AHEAD FOR HAWAII'S BUSINESSES
Business leaders are asked: What do you think will happen to Hawaii's economy in the coming year? On average, their optimism is strong. Most leaders are confident in the near future, but some think: With the economy riding so high, the only way is down.
BOSS OPTIMISM INDEX
Optimism peaked in various years as the Hawaii economy grew quickly.


Interesting Detail: 41% of Neighbor Island businesses predict improvement; 27% of Oahu businesses predict improvement.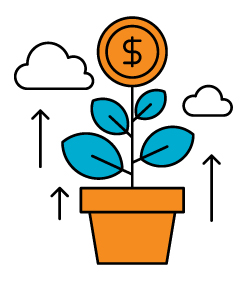 EVERY MEASURE AT RECORD HIGH
On each measure – gross revenue, employment and profit – the latest BOSS survey of Hawaii companies set a record high or tied a record high.
WHAT IS THE BOSS?
BOSS stands for the Business Outlook and Sentiment Survey and it's conducted twice a year for Hawaii Business by QMark Research, a division of the Anthology Marketing Group. We ask about 400 business leaders, mostly company CEOs, more than two dozen questions. Taken together, their answers are a useful guide to Hawaii's economy and business community now and in the near future.
WHAT'S NEW WITH THE BOSS
In the past, Hawaii Business has published the results of each BOSS survey in a single issue. We will now publish parts of the BOSS in each issue of the magazine, beginning with results that are most time sensitive.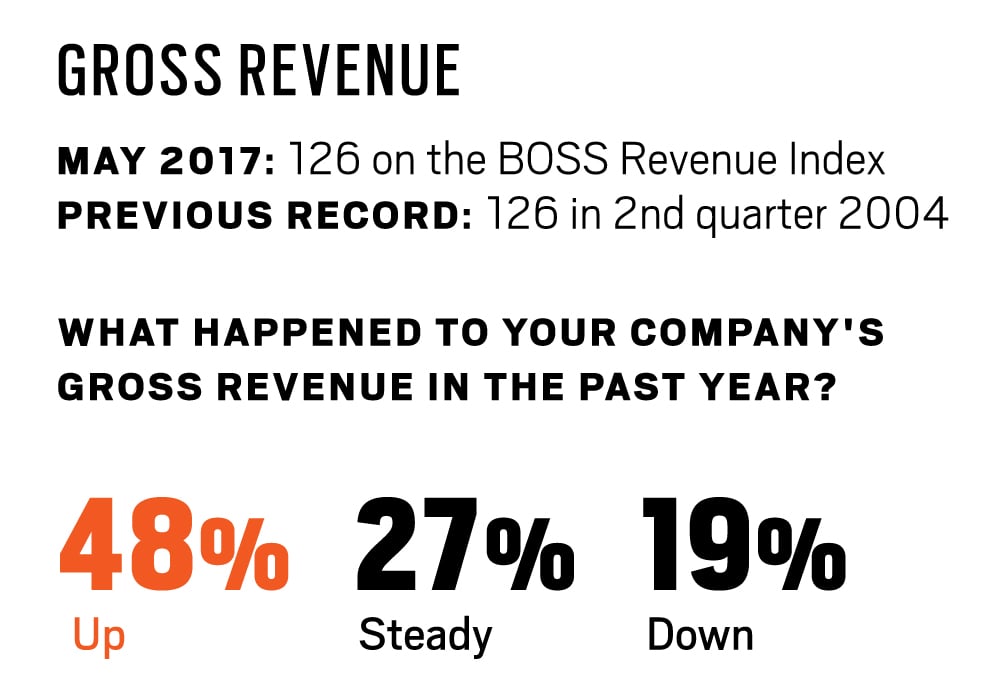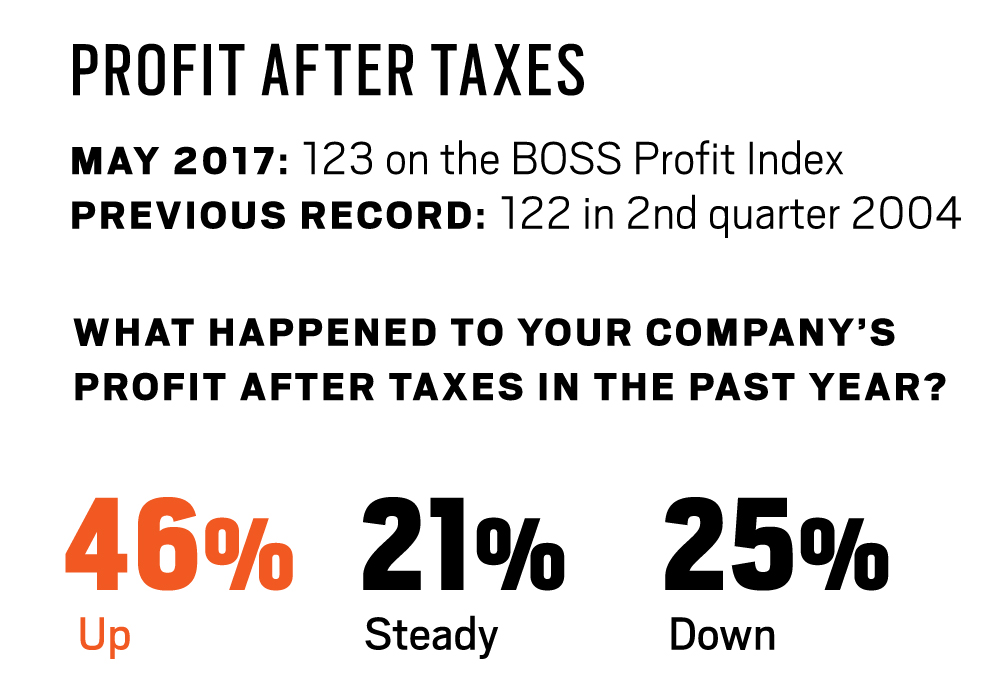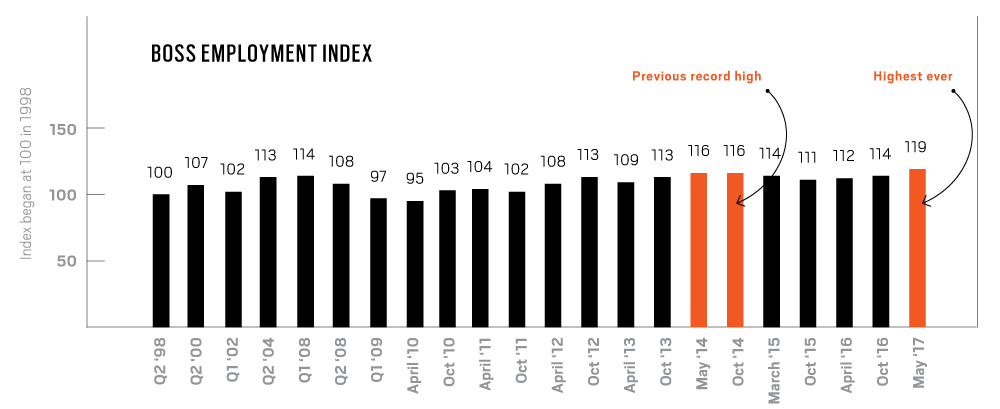 METHODOLOGY
This random survey of 386 business leaders in Hawaii was conducted in April and May 2017, and is stratified based on the number of employees in their companies:
• Very small businesses have three to nine employees;
• Small businesses have 10 to 49;
• Medium companies have 50 to 99;
• Large companies have 100 or more.
Those surveyed included leaders on Oahu, Maui, Hawaii Island and Kauai. The data was weighted to reflect the proper proportions of each segment in Hawaii as reported by the state Department of Labor. A sample of this size has a margin of error of +/- 4.90 percentage points with a 95 percent level of confidence.
A secondary goal was to complete interviews with at least 100 business leaders who describe their companies as doing most of their work in retail; 102 such leaders were surveyed.