Business Leaders and Public Agree: Complete TMT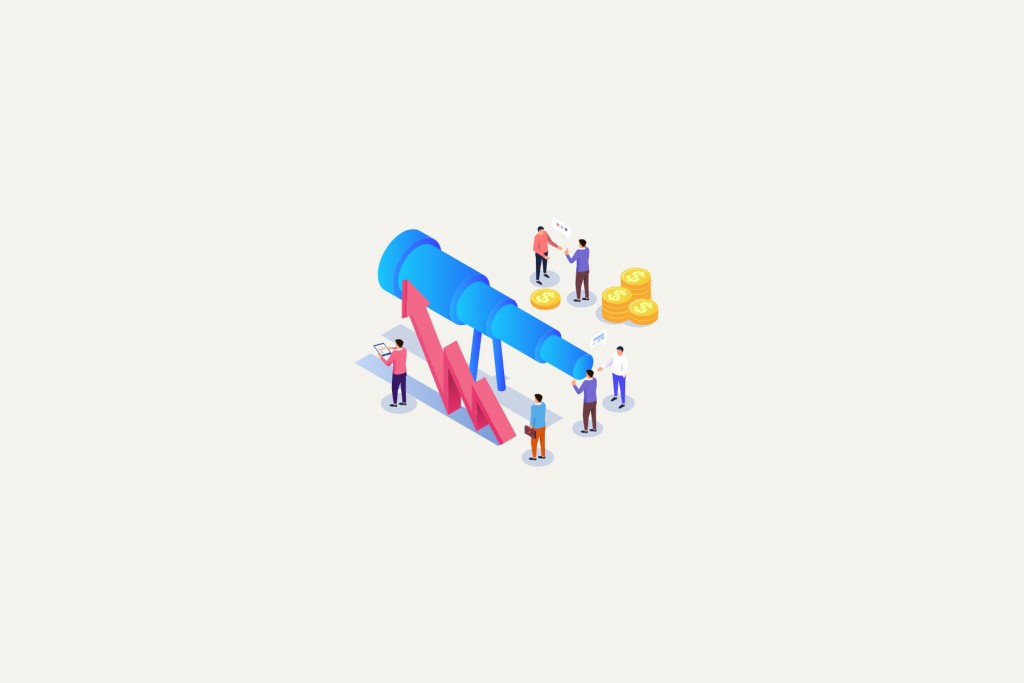 BOSS Survey interviewed 433 business representatives statewide; 808 Poll reached 473 adult members of the general public statewide
Respondents in both surveys were asked: Should the Thirty Meter Telescope be completed?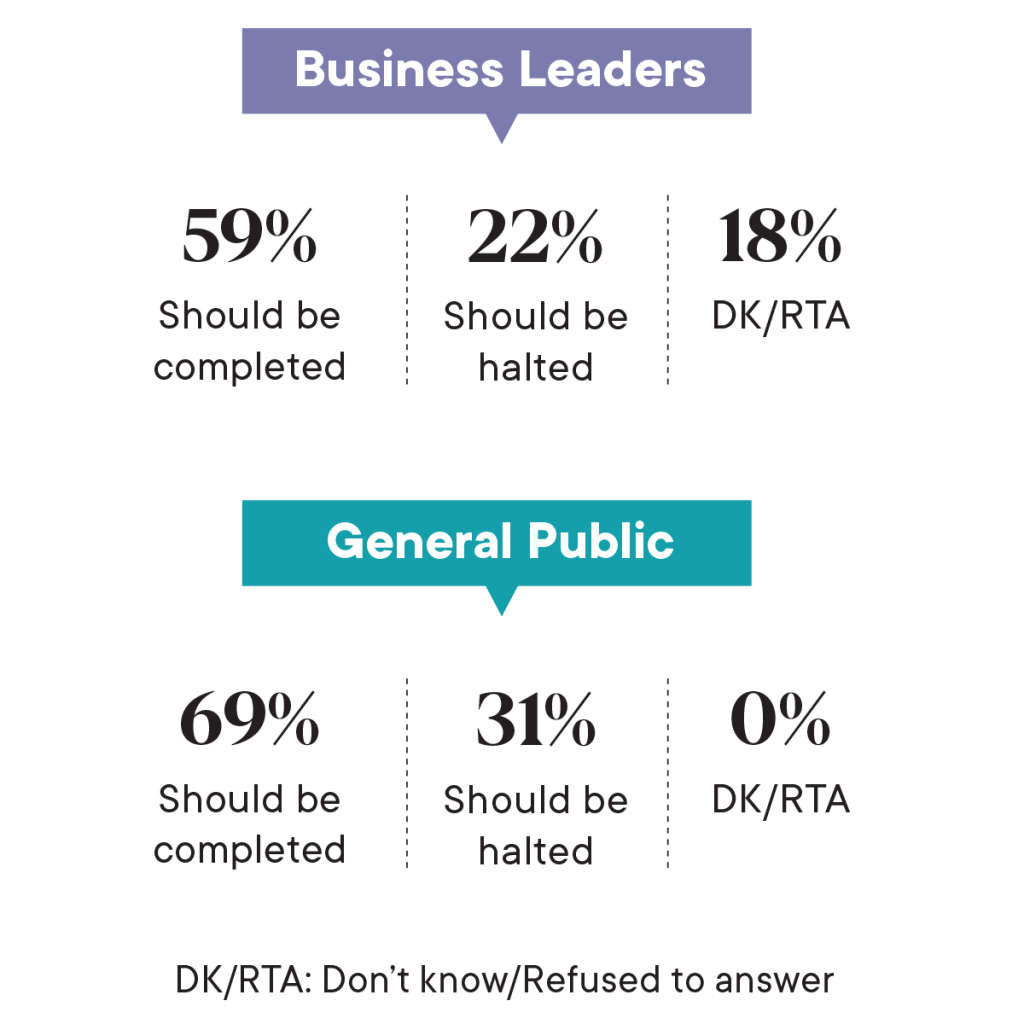 Support for completion was stronger on O'ahu than on the Neighbor Islands in both surveys: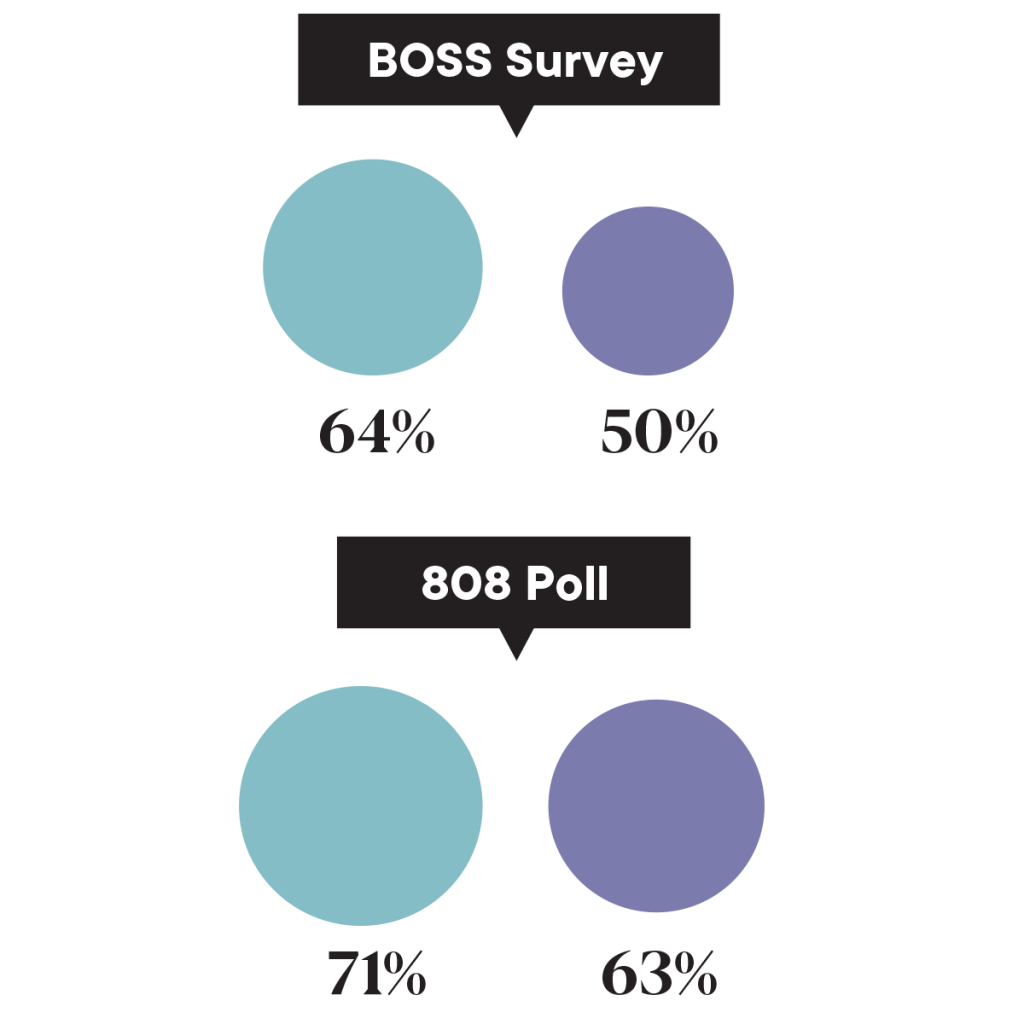 Among the General Public
Men (81%) were stronger proponents of TMT than women (56%).
63% of Native Hawaiians polled opposed construction.
Japanese (87%) and Caucasians (81%) were strong proponents.
Support for construction increased with age. Just 42% of those under the age of 35 supported completion. The level of support topped out at 94% among seniors.
Those with a college degree (76%) were more likely to support the telescope than those without (60%).
Respondents were asked for their opinions on how future business investment in Hawai'i would be affected should the telescope's construction be halted.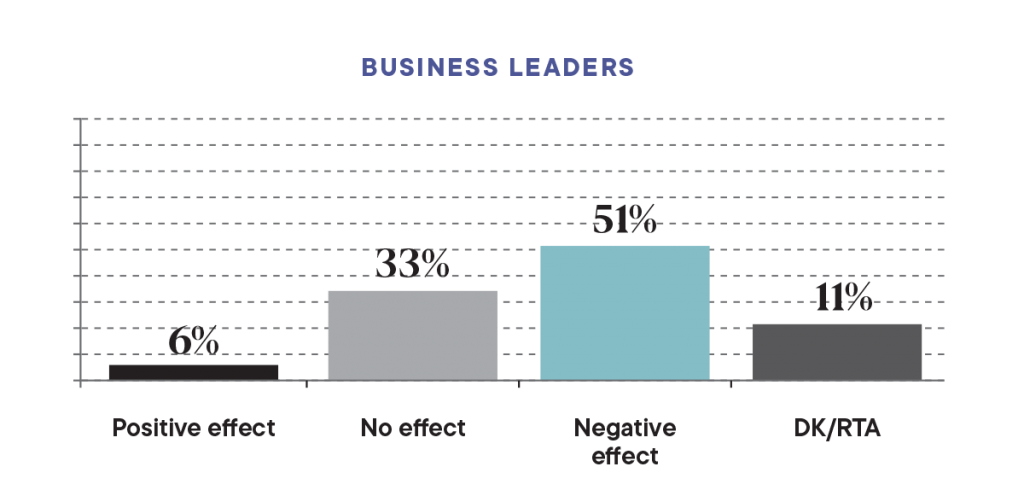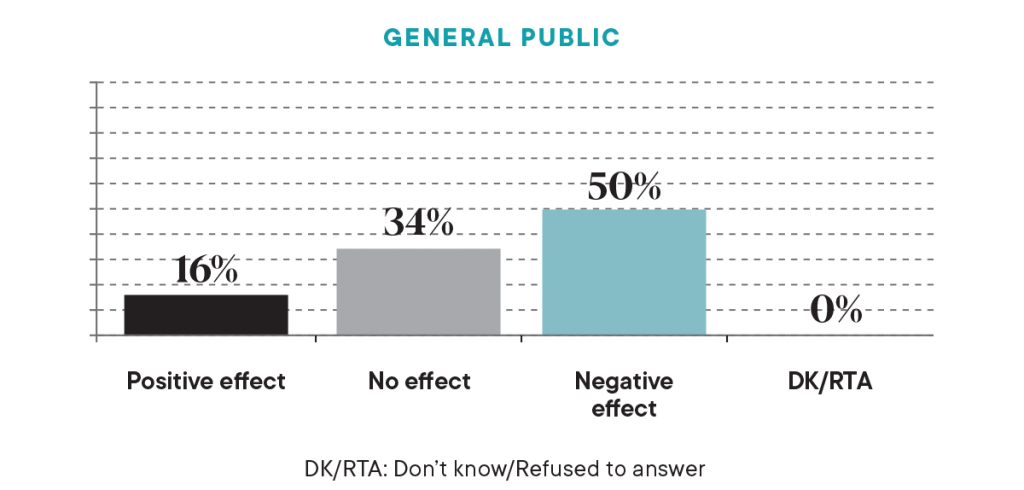 Percentages don't always add to 100 due to rounding.
The Research Division of the Anthology Marketing Group conducted both surveys for Hawaii Business Magazine.
Find methodologies at hawaiibusiness.com/pollmethod2020.