BOSS Survey – December 2011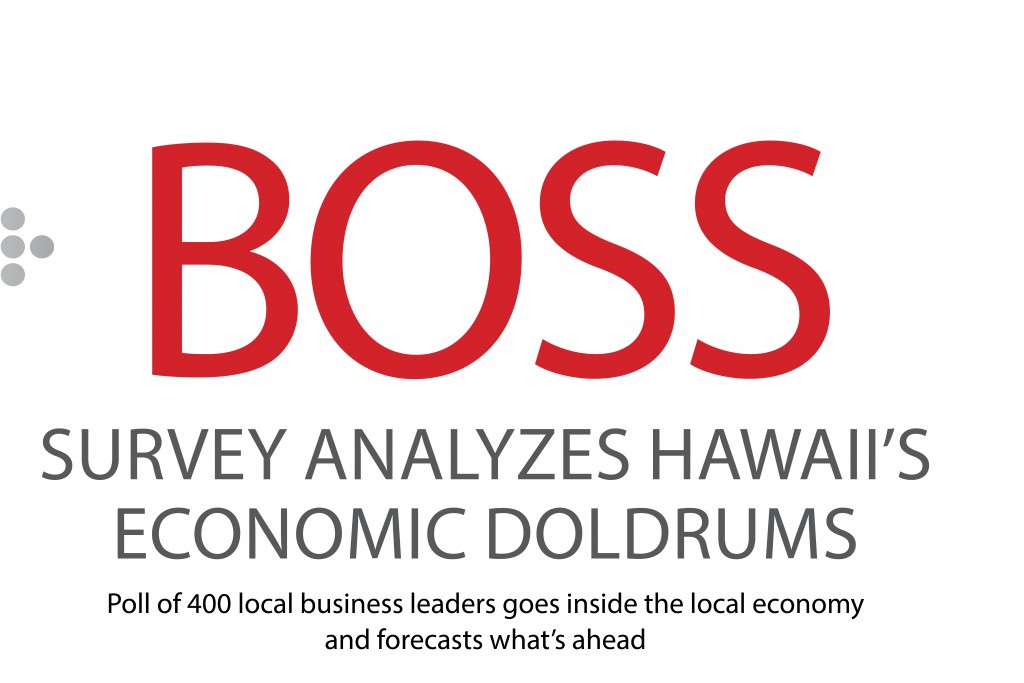 Poll of 400 local business leaders goes inside the local economy and forecasts what's ahead
LOWLIGHT: Confidence for next year continues to erode.
Highlight: Special survey of tourism leaders.
PERFORMANCE INDEX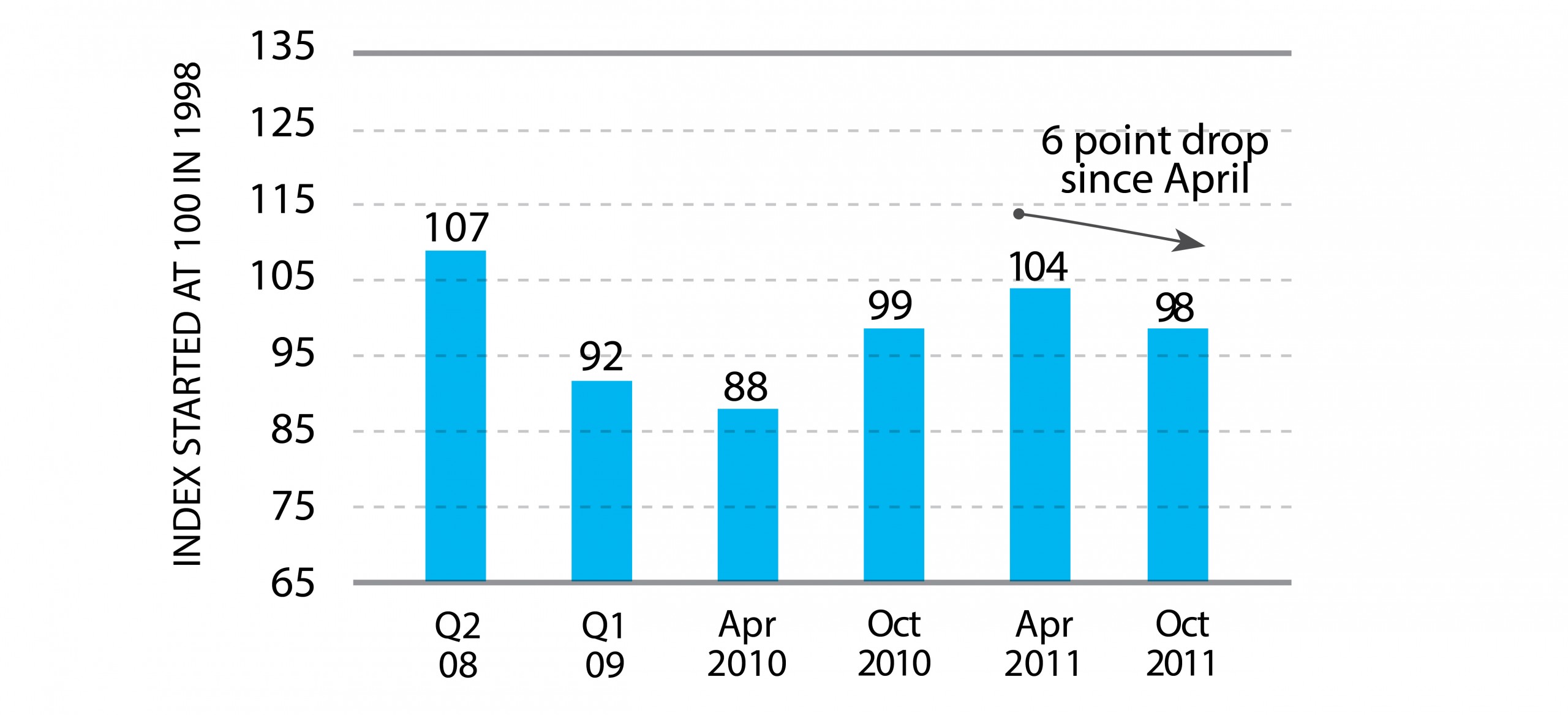 Index consolidates the changes in revenue, profit and staffing for 400 local companies over the past 12 months.
Very small businesses suffer the most
The survey shows that companies with fewer than 10 employees have been hit hardest – 52 percent say profit was down in the past year and 46 percent say revenue was down.
About the Survey
BOSS – the Business Outlook and Sentiment Survey – is a survey of 400 business leaders on all major islands. It is done twice a year for Hawaii Business by Qmark Research, a division of the Anthology Marketing Group.
Four hundred random interviews were conducted by telephone from Oct. 3 to Oct. 13. In each case, Qmark spoke with the company's owner, CEO or other senior executive. Thirty-two percent of the respondents were on the Neighbor Islands. A mix of small, medium and large companies were surveyed.
Thank you to the Business Banking Council for use of past data.
BOSS Survey 2011 is conducted by Qmark Research
Profit and Revenue Hurting
PROFIT INDEX
Has your company's profit gone up, down or stayed the same in the past 12 months?
SPOTLIGHT ON PROFIT
Did your profit rise, stay steady or fall in the past 12 months?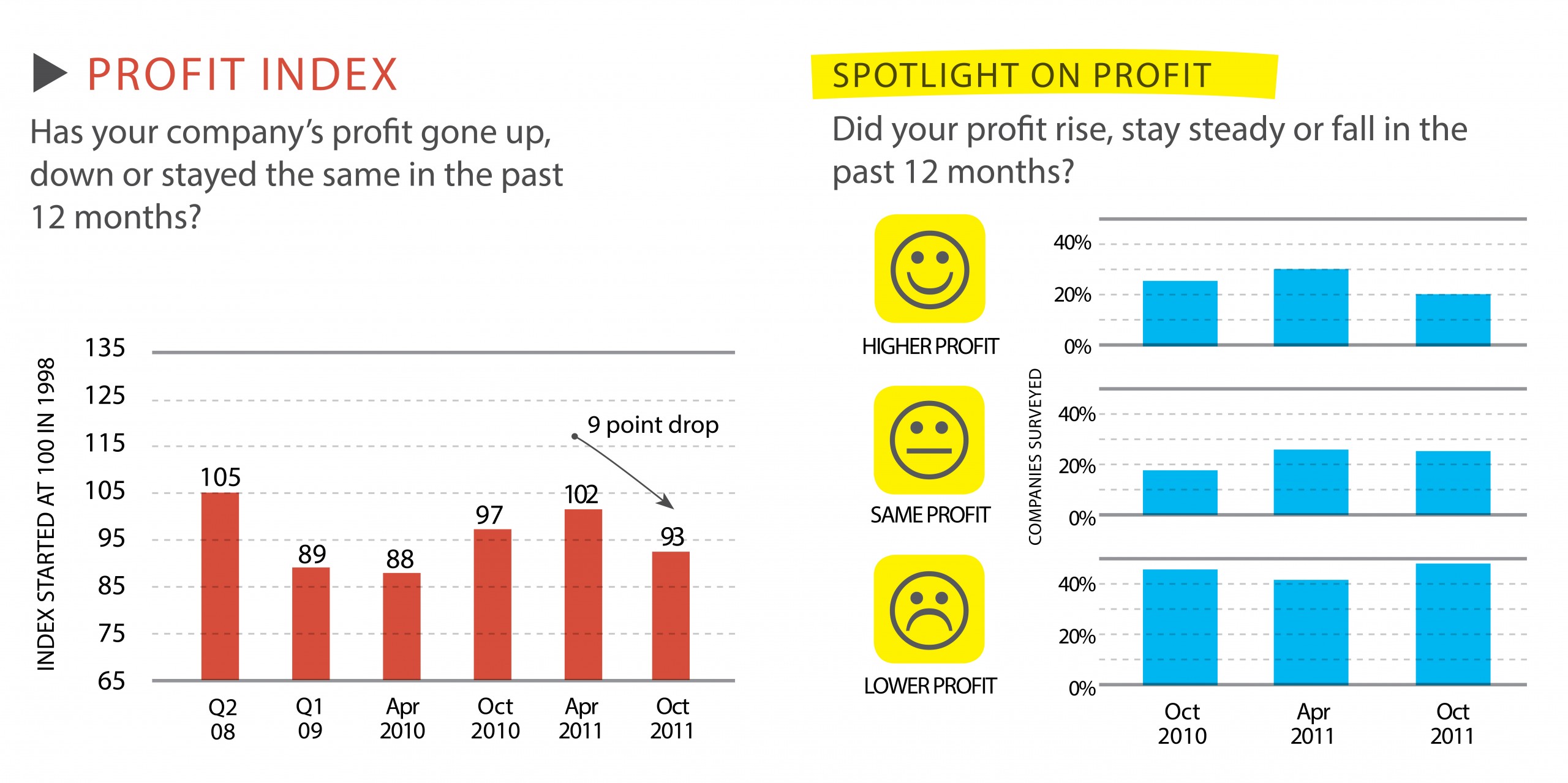 REVENUE INDEX
Has your company's revenue gone up, down or stayed the same in the past 12 months?
SPOTLIGHT ON REVENUE
Did your revenue rise, stay steady or fall in the past 12 months?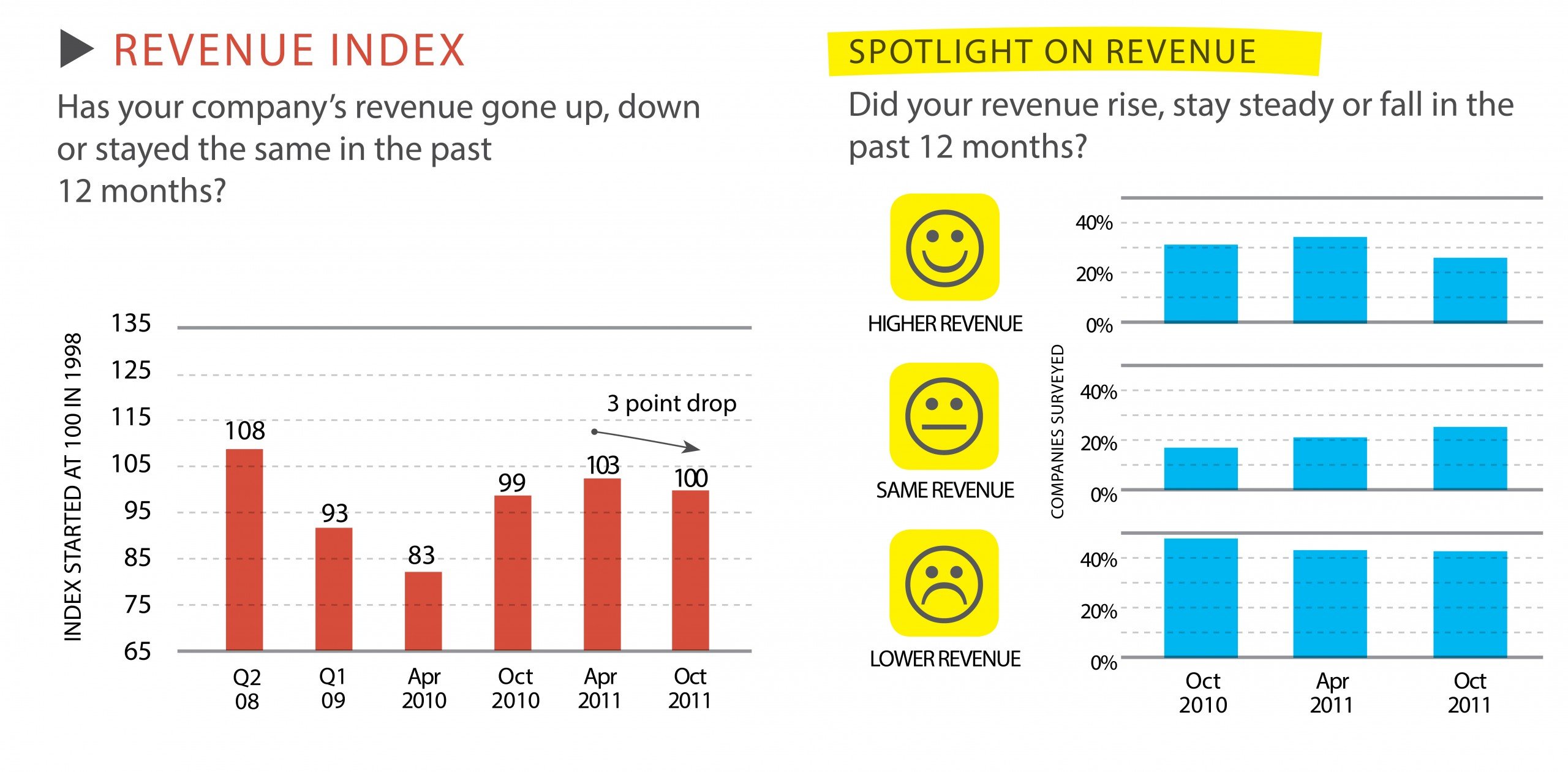 COMPANIES MAINTAIN WORKFORCE
EMPLOYMENT INDEX
Has your company's workforce grown, shrunk or stayed the same in the past 12 months?
HOW MANY COMPANIES IN EACH SIZE CATEGORY INCREASED STAFF?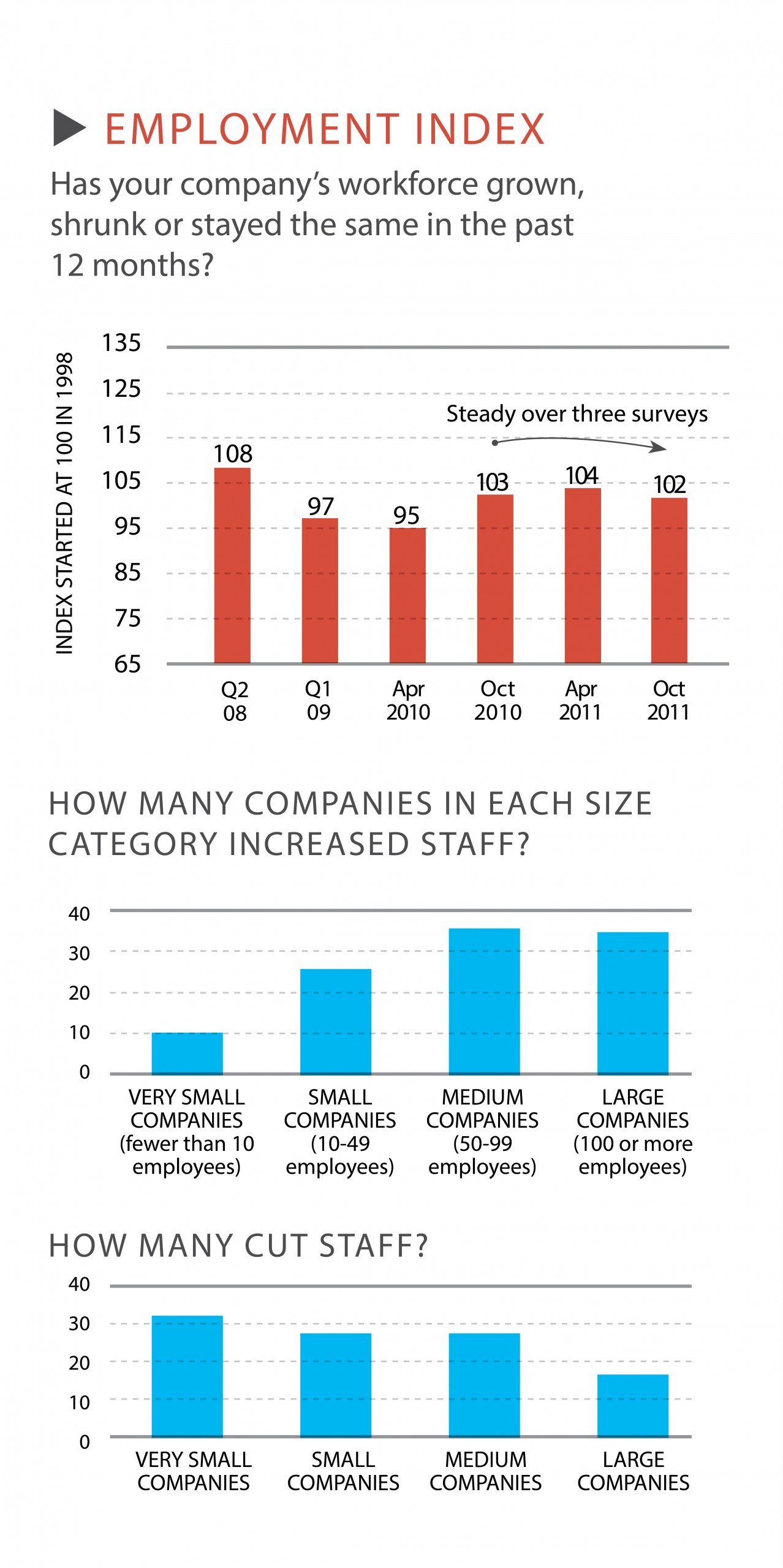 DECLINE IN CASH RESERVES
Sixty percent of the companies say they have cash reserves. However, of those companies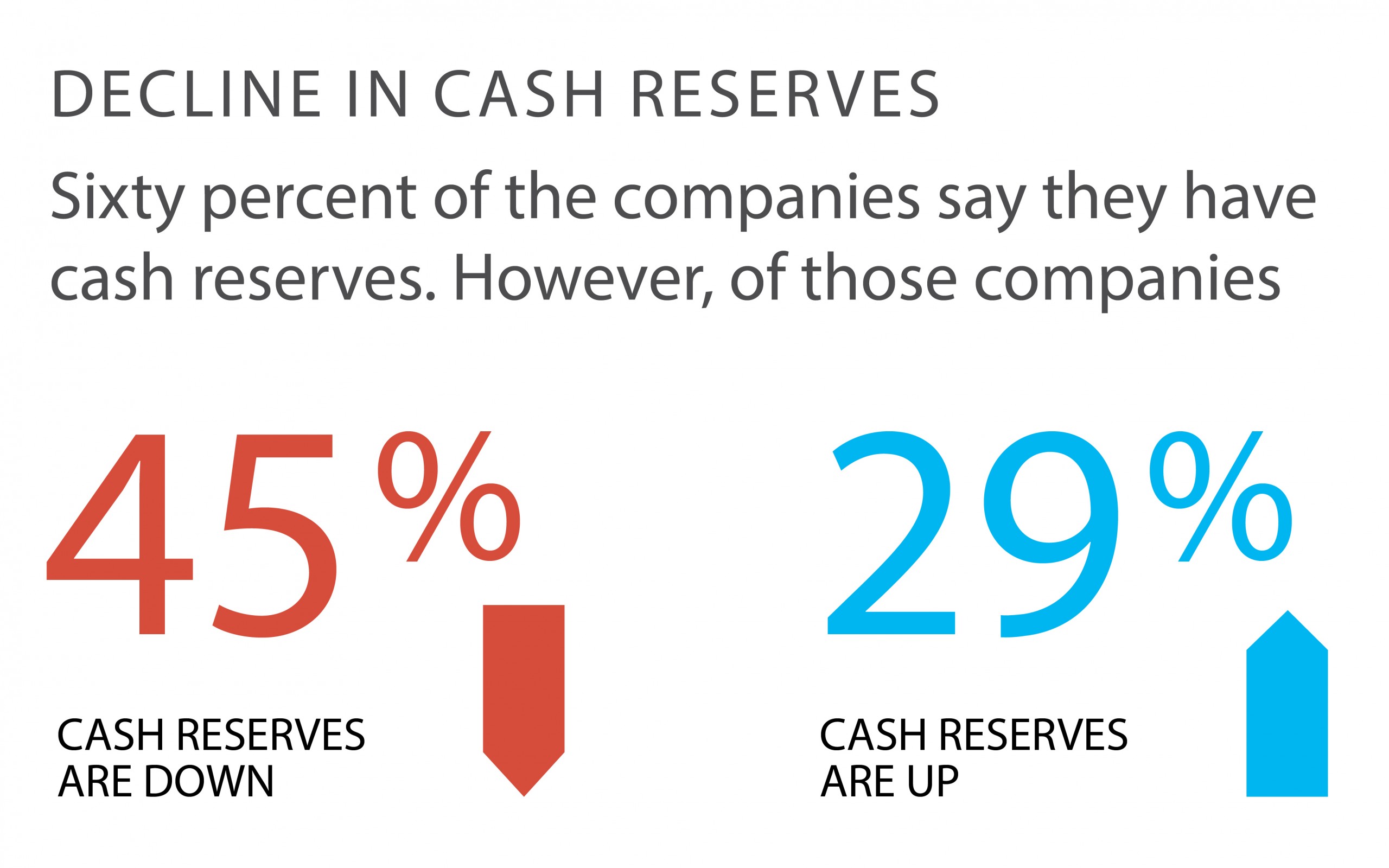 NEXT YEAR FOR HAWAII'S ECONOMY
400 local business leaders forecast where we're headed
OPTIMISM INDEX
Will Hawaii's economy improve, decline or stay the same in the next year?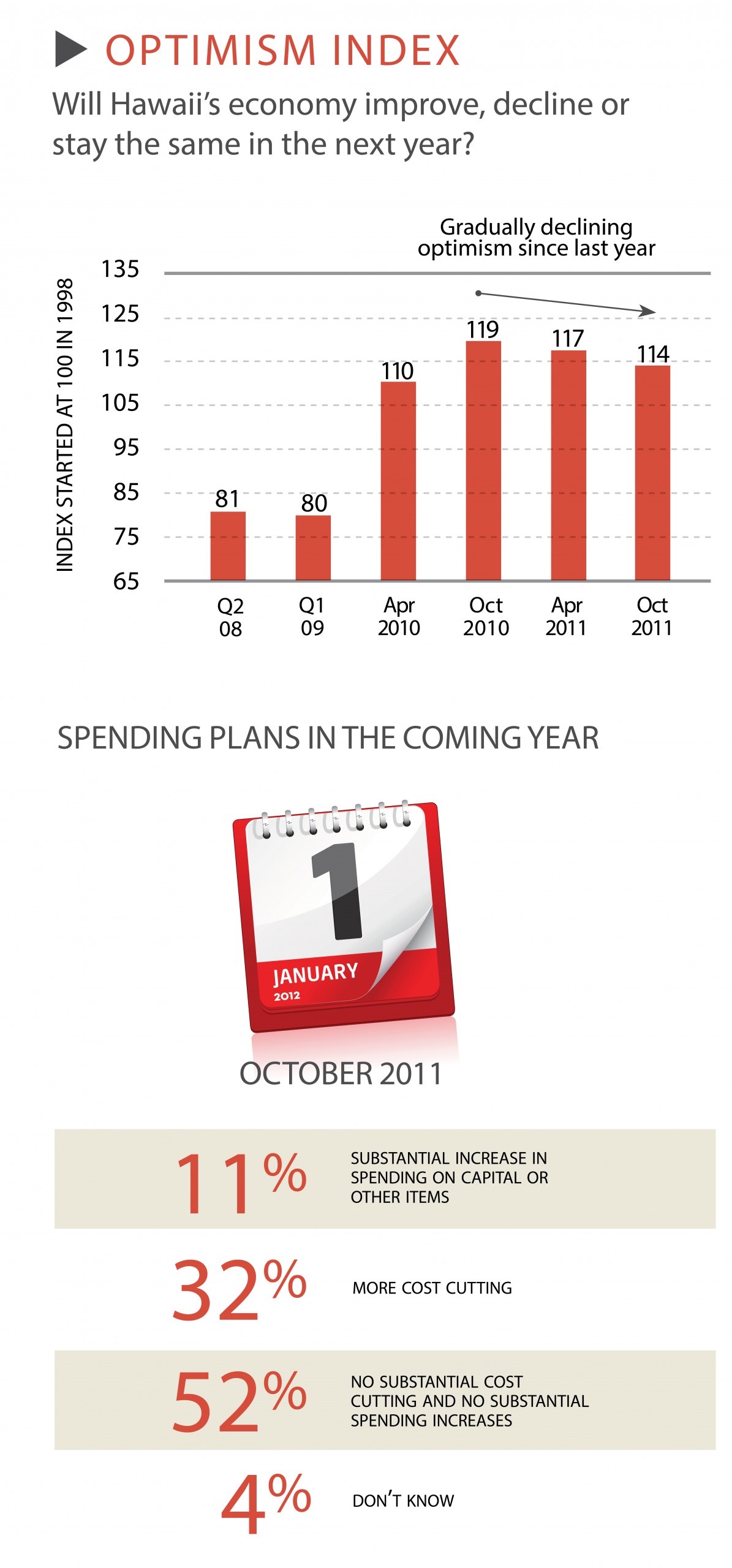 OPTIMISTS VS. PESSIMISTS
In the coming year, Hawaii's economy will: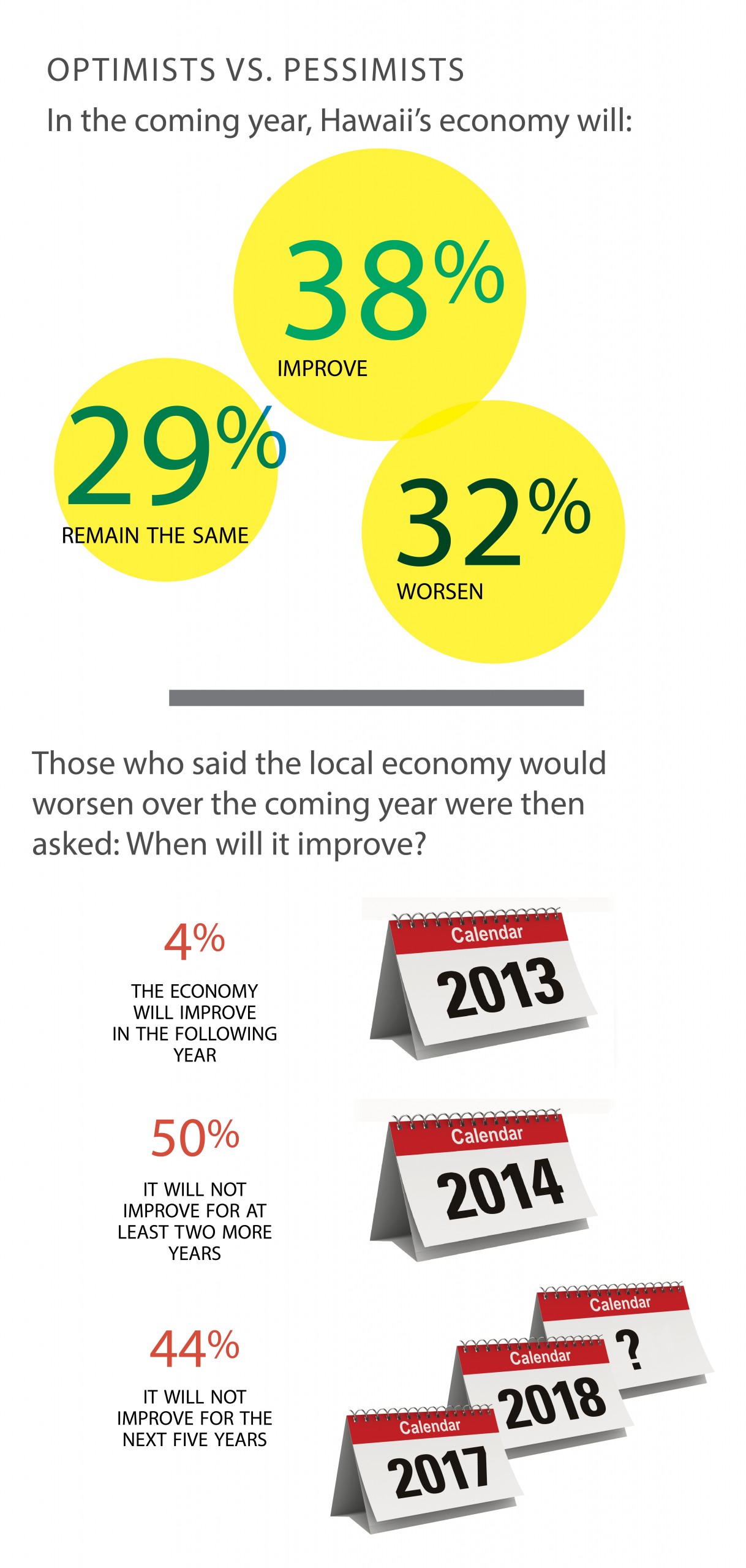 SPOTLIGHT ON VISITOR INDUSTRY
Tourism companies lead in pessimism
When BOSS compared all 400 companies surveyed with the 109 companies that were connected to the visitor industry, it found:
All Companies Surveyed vs. Visitor Companies Only
In general, the 109 visitor-industry companies had poorer results on revenue, profit and staffing than the average Hawaii company, and their outlook was more pessimistic.
What share of your company's tourism revenue comes from the major visitor markets: U.S. mainland, Japan, Korea, China and all other countries?
Timeshares:
Fear and hopes change over time
Will Visitor Spending at Your Company Increase in the coming year?
Percentage of business leaders who answered yes over the past few years
Disney's Impact
What will be the effect of the new Aulani resort on your business?
WHAT SOME OF THE SURVEYED COMPANIES ARE SAYING
"Assuming that weather conditions are normal, we're expecting that the next year should be very good. Globally, there's an all-time shortage of macadamia nuts right now, and so prices are currently very strong. Our retail sales seem to be holding up well."
— John Wilkie
Operations Manager, Mac Farms of Hawaii Inc.
"On a local level, we've doubled recruiting and are slated for our best year in 2012. There's a huge gap right now from businesses that have left the area due to the decline in the economy, and we're seizing that opportunity.
— Michael Ceci
Hawaii Managing Partner, New York Life Insurance Co.
"We're seeing the market open up in China and experiencing more visitors from Korea, too, so we're really encouraged and hoping for the best next year."
— James Donnelly,
Waikiki manager for Hans Hedemann Surf School