Hawai'i's Retail Businesses: Most Pessimism in More than a Decade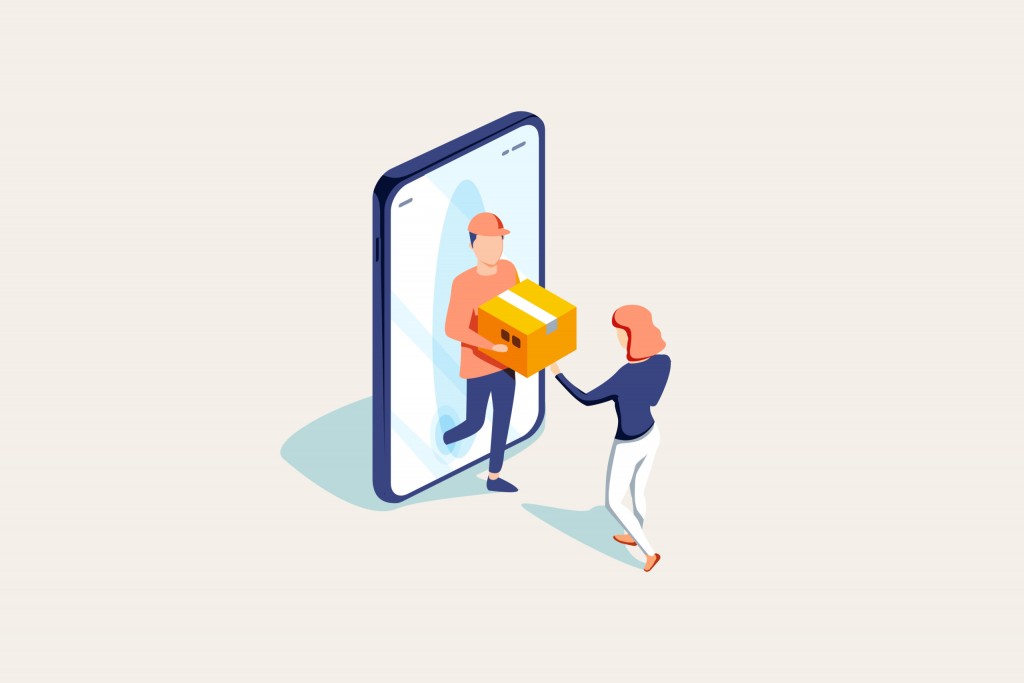 BOSS Mini Survey of 88 local retail executives asks about revenue, profit and staffing; e-commerce and competition; and retailers' biggest worries going forward. Part IV in a series that concludes Monday.
Hawaii Business Magazine and the research team at Anthology Marketing Group collaborated on this scientific poll of 404 owners, senior executives and other representatives of local businesses that we call the BOSS Survey. It was conducted March 30 to April 17 – after stay-at-home rules had been imposed statewide.
This part – a poll within a poll – focuses on the 88 companies in the BOSS Survey who generate most of their revenue from retail sales. We compared those results with the responses from the 316 nonretail businesses in the survey. Learn the full methodology at the bottom of this report.
BOSS Performance Index
The Performance Index aggregates the results over the past year on three measures: gross revenue, profit before taxes and number of employees. Did those measures rise, stay about the same or fall? Of course, for the overall Hawai'i economy, the past year comprised 11 prosperous months and one bad month, March 2020.
Based on the survey, retail companies had a better 12 months than nonretail companies on average.

For instance, 51% of retailers said their revenue was up over the past year, versus only 38% of nonretailers. And 42% of retailers had been enjoying increased profits, compared with 34% of other companies.
BOSS Optimism Index
We next asked business leaders about the coming year: Will the overall local economy improve, stay the same or decline? We aggregated those results into the BOSS Optimism Index and found the lowest score since the Great Recession. Interestingly, the local retailers surveyed were more optimistic than other business leaders.

For example, 25% of retailers expected the local economy to improve over the coming year; only 14% of other business leaders expected improvement.
We then asked the retailers how optimistic they were about the overall retail industry in Hawai'i over the coming year.
The BOSS Survey has been conducted since 1998, and this was the deepest pessimism among retailers since the Great Recession of December 2007 to June 2009.
2019 Holiday Spending
For many retailers, a good Holiday Season is the difference between an annual profit or loss. That's why we asked retailers to compare their holiday sales from late 2019 to their 2018 results.

These were the best results on this question in a decade of BOSS Surveys. For example, 44% of the retailers polled reported increases in holiday spending – the highest percentage in a decade. And only 15% reported lower sales – the lowest percentage in a decade.
Concerns Facing Retailers
Retailers were presented with these challenges and were asked which, if any, currently affect their companies. They could choose as many as apply. Of course, this was the first year we added COVID-19 to the list of challenges facing retailers.

Number of Customers
In most years, our surveys find that the vast majority of local retailers have more or about the same number of customers from one year to the next. That was true of this latest survey: 46% reported more customers and 26% reported about the same number. But an abnormally high number of retailers said they had fewer customers: 27%. That was only 1 percentage point less than the worst result over the past decade of polling.
E-commerce Websites
Retailers were asked if they have a website that sells products; 58% said yes. Those 52 retailers were then asked about the customer mix on their websites: Hawai'i residents, Mainlanders and foreign customers. The percentages that they reported were aggregated. We found the highest percentage of Hawai'i residents in a decade of polling – more than two-thirds.
Those same retailers were asked what impact internet sales had on their companies.
Read other parts of this BOSS Survey of 404 local business executives:
Part I: Pessimism unmatched since Great Recession, plus numbers on revenue, staffing and profit hint at second quarter devastation to come.
Part II: Hawai'i companies explain how they scrambled to cope with COVID-19.
Part III: Business leaders foresee no quick recovery. Plus what they think of government's response.
---
BOSS Methodology
BOSS stands for Business Outlook and Sentiment Survey. The BOSS Survey was conducted by the research team at the Anthology Marketing Group. They created their sample using a listing of local companies purchased from a third-party business sample provider as well as Hawaii Business Magazine's Top 250 list and classified yellow pages listings.
The sample of companies was stratified based on number of employees. Small businesses were divided into two subgroups. Businesses with two to nine employees were designated as "very small" and those with 10 to 49 employees were designated as "small." Medium-size companies were those with 50 to 99 employees while companies with 100 or more employees were classified as "large." The goal was to complete interviews with executives heading 50 businesses in each of the large and medium sectors, with 300 interviews falling into the two small business categories.
A secondary goal was to complete interviews with people at 100 businesses who describe their companies as deriving a relatively significant proportion of their revenues from the retail industry. A total of 88 retail companies were surveyed in this segment.
A total of 404 random interviews on all the major islands were conducted from March 30 to April 17, 2020. The data was weighted to reflect the proper proportions of each company segment based on number of employees as reported by the Hawai'i Department of Labor. A sample of this size has a margin of error of plus or minus 5.0 percentage points with a 95% level of confidence.