Broke da Face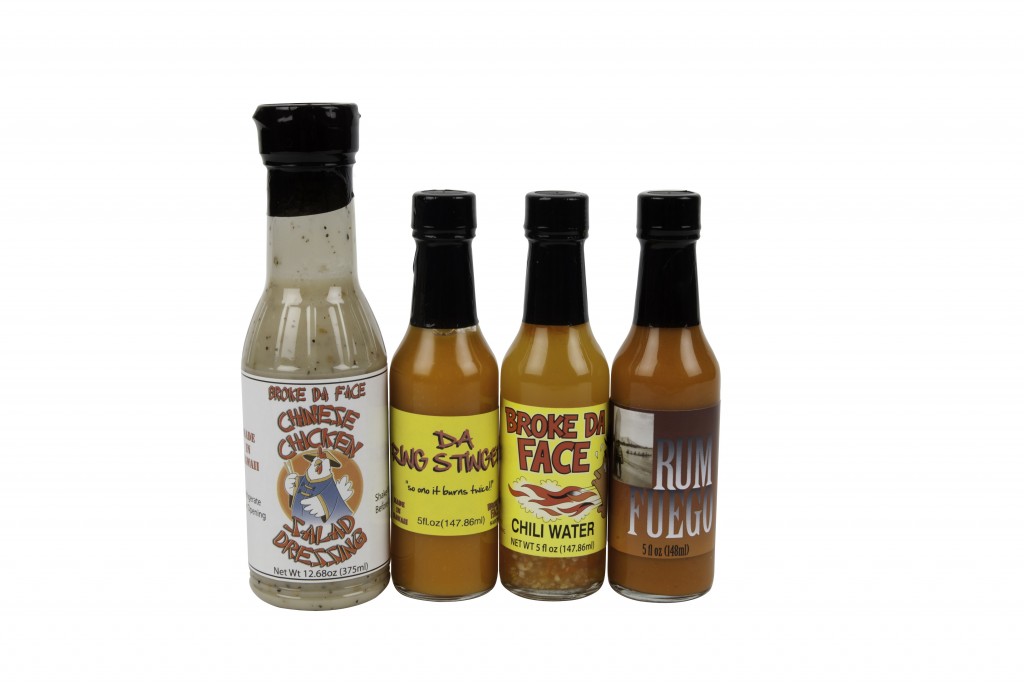 Hot sauce isn't a common condiment for pizza, but it works when it's from Broke Da Face Sauces. Used at the V Lounge Kiawe Fire Pizza in Honolulu, it gives a flavorful, spicy kick that does more than just "broke da mouth."
BDF Sauces started in 2008 when owner Cody Kimoto says he couldn't find any quality chili water in stores and decided to bottle and sell his own recipe. He's been slowly expanding the product line to include a Chinese chicken salad dressing based on his mother's recipe and chili butter made with Hawaiian chili peppers.
Always experimenting with new ideas, BDF's next product is another hot sauce called Rum Fuego, made exclusively for the Sheraton Waikiki's RumFire restaurant.
BDF Sauces can be found at stores across Oahu and Maui and at the Kapiolani Community College farmers market.
Web:  Bdfsauces.com
Twitter:  @DaSauceMan