Bryan Clay's New Drink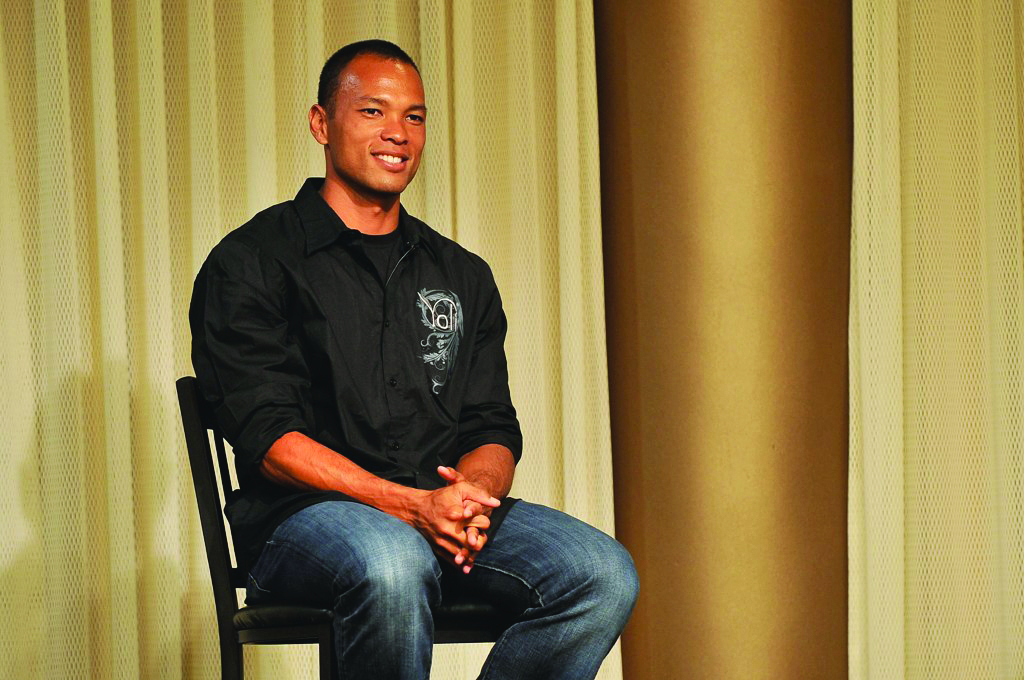 National company Yoli will launch its new Fun Active Blast sports drink in the Islands this month with support from the World's Greatest Athlete — Hawaii's own decathlete Bryan Clay, who says the drink has enhanced his training and overall performance.
Clay says Yoli's Blast Cap makes it better than other energy drinks. The cap stores the nutrients and vitamins as a powder until you are ready to mix it with 18 ounces of water and drink it. That way, Clay says, the active ingredients won't deteriorate while the product sits on the shelf.
"Since the Blast Caps preserve all the vitamins and nutrients until actual consumption, Yoli completely eliminates the need for pasteurization during bottling, which is required by modern manufacturing guidelines to prevent bacteria growth," he says. "That boiling process destroys a lot of active ingredients, so you're losing a lot of nutrients. But not with Yoli."
Yoli sells the Blast Cap separately for $2 or with the Fun water bottle. Clay says Fun Active Blast is geared toward athletes and people on the go. It has zero calories, no artificial sugars, preservatives or caffeine, and is lemon-lime flavored.
The main active ingredient is Alka-Plex, a patented acid-neutralizing ingredient that Yoli says reduces cramping, minimizes muscle stiffness and removes lactic acid.
Dr. Alan Titchenal, professor of Food Science and Human Nutrition at the University of Hawaii, who has not studied this product, told Hawaii Business that too much acid in the muscles can hurt athletic performance. So, he says, the product could be useful to athletes. "Especially for high-intensity sports, muscles produce lactic acid, so the theory is that if you increase alkaline in the blood, it will neutralize the lactic acid."
Similar to other energy drinks, Yoli offers network-marketing opportunities. The sales force for "Team Clay" in Hawaii is headed by Bryan's younger brother, Nikolas Clay.