"Buy Hawaiʻi, Give Aloha" Portal Helps You Buy Local
Many kamaʻāina want to support local businesses, especially now during the pandemic, and a new portal aims to make that easier.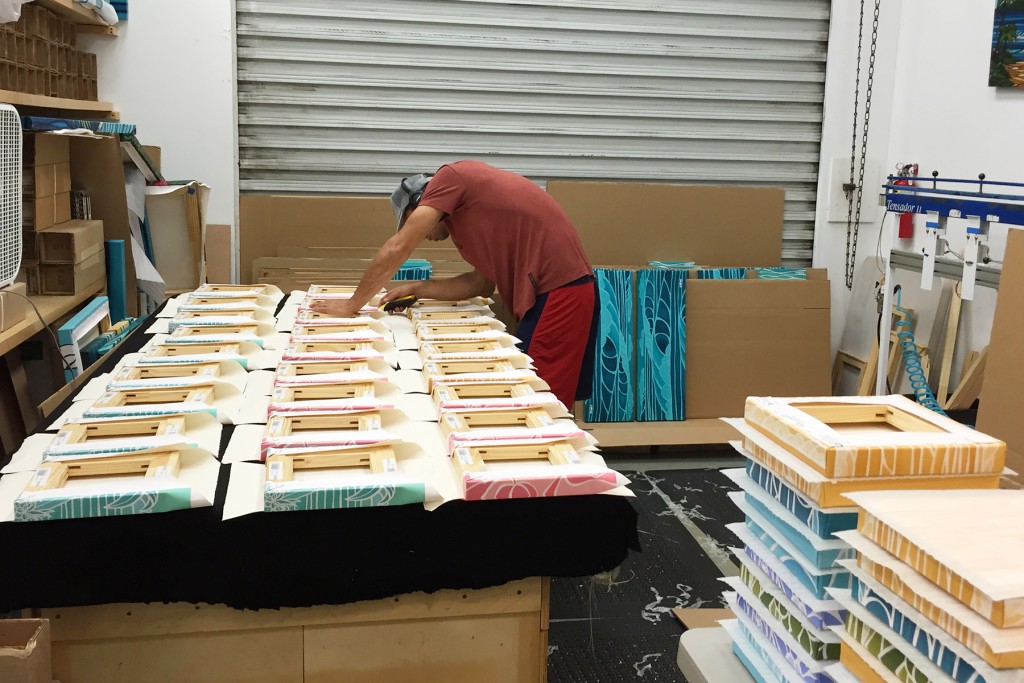 The state Department of Business, Economic Development and Tourism has launched a website called Buy Hawaiʻi, Give Aloha to highlight local businesses that sell online to the public. Though anyone anywhere can use Buy Hawaiʻi, Give Aloha, it is designed to help kamaʻāina discover and buy from local businesses that sell authentic made-in-Hawaiʻi products, and for local businesses that sell online to find new customers.
"The immediate need to get businesses in front of shoppers was the inspiration to create the portal site," says Lyle Fujikawa, an economic development specialist at DBEDT. "We understood a 'buy local' campaign was necessary at some point to strengthen the Hawaiʻi brand within Hawaiʻi, and the economic downturn caused by the COVID-19 pandemic accelerated our plans."
If you want your business included on the portal, you must complete an online application and have at least 75% of your product made in Hawai'i.
E-commerce has increased nationwide during the pandemic and Fujikawa says the site currently features over 150 local manufacturers, retailers and food services; DBEDT is seeking other vendors, especially small, early-stage businesses looking to broaden their audience.
The website lets you search for Hawaiʻi-made products by category: For instance, there are eight subcategories under food, including one that provides for home delivery of local farm products. Separate links are available for children's, women's and men's apparel; the many other categories include art, music, pet items and health products.
One of the companies included on the portal is Black Sand Publishing. "The portal is a great start for a government entity to support local businesses, especially in this challenging time of COVID-19 and the economic struggles artists and many other businesses face," says Larry McCarthy, president of the fine art publishing business established in 2012.
"Promoting an online presence takes considerable effort and skill, and we look forward to seeing this portal grow in terms of awareness, reach, support and ultimately generating customer leads for participants."
Edward Sugimoto, owner of Aloha Revolution, a local apparel brand, says the portal is especially helpful to local companies that don't have a large marketing budget.
"The state has put a lot of resources behind their marketing and promotional campaigns that many of us small businesses are not able to or cannot afford to, so this helps us a lot," Sugimoto says.
Buy Hawaiʻi, Give Aloha also links to free resources for local businesses. That includes free marketing workshops leading up to Shop Small Saturday on Nov. 28, 2020, and consulting for those businesses that don't have e-commerce capabilities.
The portal has also partnered with the Hawai'i Department of Agriculture, which administers the Seal of Quality and Made in Hawai'i with Aloha stamps that help local companies authenticate their made in Hawai'i products. This helps differentiate them from outside companies that brand their products with Hawai'i names even though they have little or no Hawai'i connection.
"It is sincerely gratifying to hear from our companies their thanks and support," says Fujikawa. "I truly feel I have been preparing all my life to work on the Buy Hawaiʻi, Give Aloha project, and hope we can grow the program to benefit as many Hawaiʻi business owners and employees as possible.
"We want to spread the message to shoppers that when they shop local, their money stays in Hawaiʻi. They are supporting our network of local businesses, creating more jobs in Hawaiʻi and supporting our Island economy."