Buying a Family Business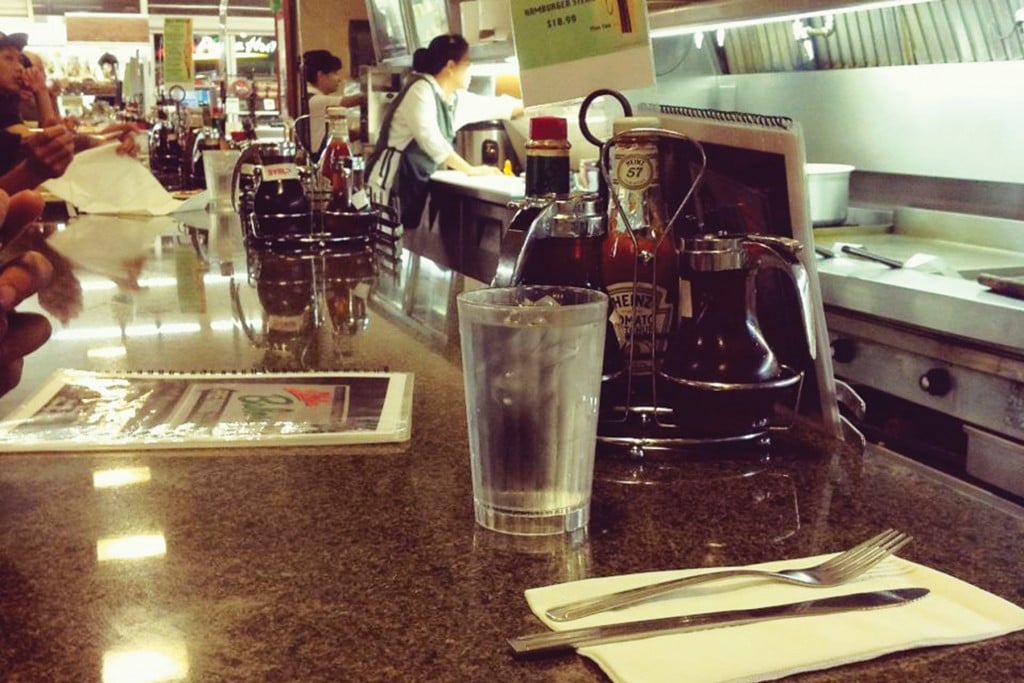 It's not easy taking over a family-run business that's been operating successfully for nearly six decades. And, if loyal customers notice any changes, even necessary changes, they're quick to criticize the new owner.
All that wasn't lost on Honolulu entrepreneur Peter Kim, who bought the iconic Liliha Bakery in 2008.
While change was needed – Kim had much-needed, much-wanted air-conditioning installed in the kitchen and baking area within two days of taking over – he knew change had to come gradually to the 58-year-old bakery.
"I looked at the culture here very carefully," says Kim, who founded the family-owned Yummy Restaurant Group, which operates Yummy Korean B-B-Q and other food-court eateries. "You have to know your customer base, what they want and what they're used to. Rather than making sudden changes and shocking everybody, the most important thing is respect. There's a reason why it's been in business so long."
Transferring ownership of a business, regardless of size or industry, is often difficult and complicated, and usually takes months, sometimes even years, with attorneys, accountants and stakeholders taking part.
It can be particularly challenging when a family sells its owner-operated business, a scenario that's becoming more commonplace as later generations choose different careers, sometimes because they are disillusioned by the hard work and relatively little payoff that their entrepreneurial parents and other relatives endured.
That means company ownership in Hawaii is constantly changing, with longtime businesses changing hands several times over the decades and others folding under new management.
"Everyone knows Hawaii isn't particularly friendly for small businesses, mostly because the taxes and cost of doing business are high," says Matthew DiGeronimo, senior consultant with Smith Floyd Enterprises Inc., which specializes in local mergers and acquisitions. "But so many people want to own a business in Hawaii. … The prospective market here is huge. If you know what you're getting into and you work hard, there's no excuse not to excel."
Exit Strategies >>
As Baby Boomers hit retirement age, many look for exit strategies from their companies, says Ken Gilbert, co-founder of Business Consulting Strategies, which helps businesses with ownership transitions.
"They're at an age where it's top of mind now," he says. "The volume of activity in succession planning and in the mergers and acquisitions business is really amazing."
Kimo and Ruth Aluli decided, after 10 years of running a surf shop in Kailua, that it was time to retire and move to Kauai. They put their business, Kimo's Surf Hut, up for sale and searched for "the right person."
That person was James "Kimo" Moore who, along with his wife, Laurie, ditched their office jobs and bought the store at the entrance to Kailua town last year. (It was kismet that Moore and the previous owner shared the same name.)
The Moores wanted to buy the 2,400-square-foot surf shop for two reasons: to have more control over their schedules and their lives, and to work in an industry they're passionate about.
"We really wanted to have a business where our family could be involved, work with us and we could be there for them when they needed us," says Kimo Moore, 45, who had run a vacation rental business for 12 years. "We also wanted to share our joy of being in the water and enthusiasm for surfing and stand-up paddling with our community. Surfing provides a special connection between generations."
It didn't work out exactly as they had anticipated.
For starters, running a store is a lot of work, and Moore called the experience of taking over the surf shop "stressful, exasperating and rewarding." The couple didn't have enough initial operating capital and, they quickly discovered, owning a small business meant investing a lot of hours into the company.
The Moores' biggest worry, however, was whether the shop's loyal customers would embrace them. It turns out that was the least of their concerns.
"We didn't realize how amazingly supportive our customers would be," Moore says. "(But) an unexpected lesson was how much time we would have to be out of the water. No time to surf."
Winning over existing customers is a common concern for new owners. In Hawaii, the fierce loyalty of patrons is both a blessing and a curse.
On the one hand, loyal customers will help sustain the business. On the other hand, if they don't agree with or like the new owners or the changes they bring to the business, they could walk, and take their money and valuable word-of-mouth marketing with them.
To minimize this, change should come gradually, DiGeronimo says. "You can pick one or two things that are super important to you, things that have to change today, and that's it," he says. "Otherwise, just sit back and watch and make changes slowly. Because, for a lot of reasons, there's nothing good that comes from (sudden changes), especially in Hawaii."
DiGeronimo points at a client who sold his commercial cleaning business on the Big Island to a woman who had plans to make sweeping changes once she gained control. Though DiGeronimo warned her about the potential impact of her plans, she went ahead and, in less than a year, the business folded.
"Nobody likes when the new guy comes in and makes big changes," he says. "That doesn't work anywhere, and certainly not in Hawaii."
When Kim took over Liliha Bakery in 2008, he made "substantial but subtle" changes, cognizant of how they would impact the business and the customer experience. He respected what the Takakuwa family had done to build the bakery into one of the most recognized and successful on Oahu. Some improvements, such as installing air-conditioning in the kitchen and baking area, and adding two cash registers in the bakery, came within the first two days. But others – renovating the kitchen, streamlining operations, switching to computerized registers, expanding the bakery's offerings – came later.
"The changes we made (early on) were based on making the jobs and lives of the employees easier," Kim says. "We didn't worry about investing money into the business, as long as our people were more efficient and happier."
Kim made other changes at the bakery gradually. Even after four years of ownership, he still hasn't made all the improvements he would like. He wants to renovate the bakery side, add outdoor seating and open other shops around the state. But he's not going to rush it.
Sure, Kim is still blamed for smaller coco puffs – a function of the weather, not any changes he's brought to the bakery, he says – but he has managed to stay focused on what the business needs in order to grow, which it's done every year since he took over.
"I'm very happy that our intent was always to put our employees first and make our customers happy," Kim says. "I don't have any regrets."
Not all family-run businesses relinquish total control to new owners. Some, like Reyn Spooner, retained members of the
McCullough family on the board of directors, providing input and feedback to the new owners.
Four years ago, the company, best known for inventing the reverse-print aloha shirt, sold majority control to a Los Angeles-based investment firm for an undisclosed price. Tim McCullough, president and CEO for 30 years, and son of the company founder, stayed on as chief design officer.
In the first year under new ownership, the firm brought in an outside veteran of the retail-apparel industry to serve as CEO, but that appointment only lasted a year. A former COO and longtime Reyn's employee, Kirk Hubbard, was then appointed as CEO, carrying on the company's legacy.
Under his tenure, the 56-year-old company launched a new line, the Modern Collection, with fits, prints and styles geared more toward younger men; collaborated with Urban Outfitter, Stussy and Opening Ceremony in New York City on exclusive collections; and opened its first Reyn Spooner store in the renovated Sheraton Waikiki.
"What's happened to our brand is that we're looking through the lens of today but appreciating the past," says Hubbard, 48. "We're just making it relevant to people today."
Though the family was still involved, the transition to new ownership took more than a year and much effort.
For starters, the company moved its headquarters from Waimea on Hawaii Island to Honolulu and, in the process, lost some employees. It also changed its focus, shifting from licensing its aloha-print apparel to building and reinventing its own brand. All this was happening during an economic downturn, which made the transition harder.
Throughout the process, the family members who sit on the board of directors remained involved in all aspects of the business, from product goals to marketing strategies. The company's heritage, Hubbard says, is an important facet of the business, and the family makes sure that focus remains.
"The goals and objectives and how much the family desires to participate in the business should be clearly established," Hubbard says. "In this case, the family did that well."
There are situations, though, in which the sale of the business is so smooth and quick, even the customers don't notice the transition to new ownership.
Business partners Joan Namkoong and Tanya Alston first opened The Compleat Kitchen, a specialty kitchen retailer, in a 350-square-foot space at Kahala Mall in 1976. At the time, it was Hawaii's only shop selling specialty kitchen equipment, top-line cookware, ethnic utensils and bakeware. At its peak, the company reached $2 million in sales.
After 16 years of buying for the stores, running a warehouse and two stores, and managing employees, the two owners decided to sell the business to a Japanese company in 1992. The new owners still operate a location at Ala Moana Center, but now have a store in Grandberry Mall in Tokyo. The new owners also kept the shop's key employees on staff, which was a primary concern of the founders.
"I think for any small business owner, you want to get some value out of what you built up over many years," says Namkoong, now a freelancer writer living in Waimea on Hawaii Island. "Yes, we made a living as employees of our company, we traveled on business and we basically enjoyed what we did. But you want all those years to pay off at the end and you don't make a pile of money when you sell."
Namkoong and Alston stayed on board for a few months during the transition and signed a noncompete agreement with the new owners before they both went their separate ways, with no regrets.
"I don't think I would have done anything differently," Namkoong says.
Getting Top Dollar for Your Business
BY CATHERINE E. TOTH
There are about 27 million privately owned businesses in the U.S., more than 90 percent of them owned and operated by families, according to a 2011 report published by the American Bar Association.
Every one of them – including the more than 35,000 in Hawaii– can be bought, says local mergers and acquisitions expert Matthew DiGeronimo. "For the right price," he adds.
Here are some tips from DiGeronimo on what to consider when selling a business in the Islands:
• Prepare to sell: Owners shouldn't wait until they're ready to sell their businesses before doing anything about it. You want about 18 to 24 months to prepare to sell your business, DiGeronimo advises, and that includes getting all finances in order and handshake contracts put in writing. You should also be emotionally ready to sell the business. "The sale can take awhile, so you need to be patient," he says.
• Sell on an upswing: Don't wait until your business is failing to sell. "A lot of people say they're not going to sell their business if it's doing well," DiGeronimo says. "Are you kidding me? The only time you should sell your business is when it's doing well, when things are looking up." This makes the business more appealing to potential buyers and increases your negotiation power, too.
• Don't quit before it's sold: Just because you're selling your business doesn't mean you should give up on it. Prospective buyers will look at the growth potential for the business and it may take months to finalize the deal. "As soon as you, the business owner, decide the fuel tank is empty, it's over," he says. "You can't let that happen."
• Don't tell the world you're selling: "Don't put your business on Craigslist or put a sign on your door or tell your employees," DiGeronimo says. "It's the worst thing you could do." Competitors could start contacting your distributors, employees could leave, customers could find another business to patronize. "And sometimes businesses don't sell," he adds. "The perception will take a long time to unravel."
• Read your contracts: This is particularly important for businesses with landlords. Some malls in Hawaii require tenants to pay a percent of the sale price to the malls should owners sell their businesses. DiGeronimo says he's seen leases that require the owner to pay as much as 30 percent of the sale price to the landlord.
• Consider hiring a professional: While some owners have successfully sold businesses on their own, consider consulting with a mergers-and-acquisitions expert. A professional can provide a valuation of your business and come up with a selling strategy tailored to it.