It's Easier to Buy a Car Now, But Probably Not the One You Want
For vehicles that aren't in stock, Hawai'i buyers are waiting three months or more for their orders to arrive, often customized to their tastes.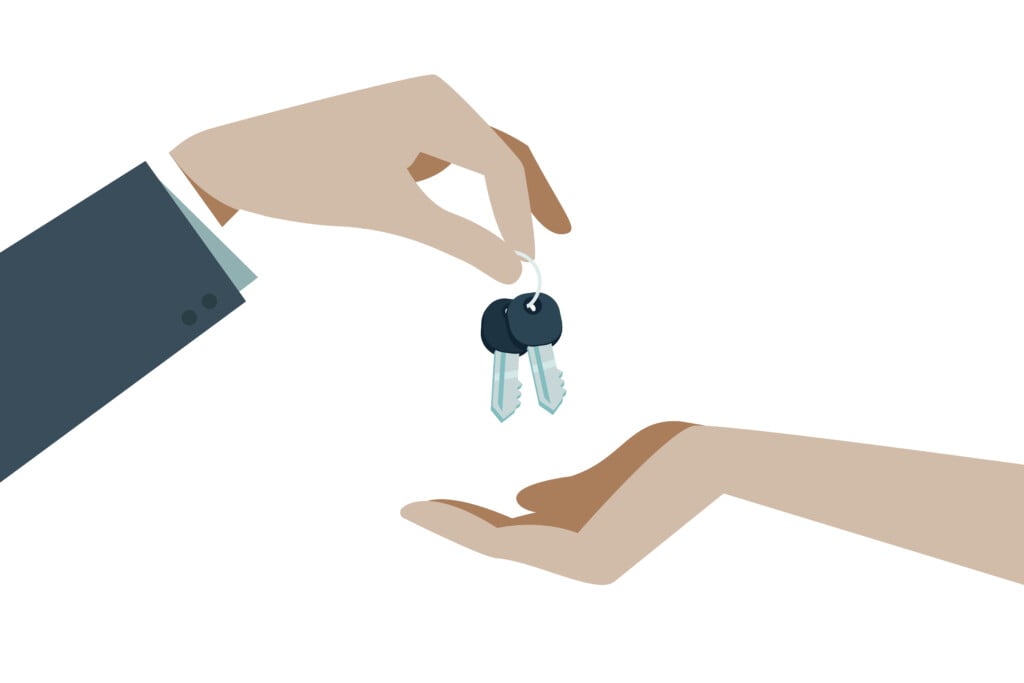 If you want to buy a new car in Hawai'i, the vehicle you want might not be in stock.
That's what happened to Makakilo residents Wendy Marx-Cunitz and her husband. Marx-Cunitz says her husband ordered a 2024 Lexus ES 300 Hybrid in June to replace his more than 10-year-old Toyota Avalon hybrid, which had 180,000 miles on it.
Her husband wanted a new Avalon, but Toyota had discontinued the model. They looked at similar Toyotas, but local dealerships here didn't have versions with the specifications and features they wanted.
She says they visited multiple Toyota dealers and noticed most vehicles in stock were Tacomas or RAV4s, which are among the carmaker's bestsellers.
"So if you want a sedan like my husband does, particularly a hybrid sedan, you're pretty much out of luck," Marx-Cunitz says. "And so, you have to order one."
Charles Lee, senior VP of Hawai'i Retail at Servco Pacific Inc., which owns Hawai'i's Toyota, Lexus and Subaru dealerships, says that if a vehicle is not in stock, the wait time for a customer's order can be as "quickly as three months, but it could take much longer than that."
Melissa Pavlicek, executive director of the Hawaii Automobile Dealers Association, which represents 70 of the new car dealerships in the Islands, says, "We are catching up now on the new vehicle purchases that were delayed during the pandemic."
The dealerships she has talked to "are restocking and they are much more able to fulfill demand now." She adds that wait times can vary for models that must be ordered.
Availability of Cars Improving
HADA's July report forecasts there will be about 52,000 new car registrations this year – up 8.2% from 2022. For the first half of 2023, the increase in new car registrations from the first half of 2022 was uneven across Hawai'i's four counties: Hawai'i County registrations were up 11.6%, Kaua'i County up 8.5%, Honolulu County up 2.6% and Maui County down 5.5%.
Pavlicek says reduced sales during the pandemic has led to pent-up demand statewide. She estimates the remaining pent-up demand at an additional 20,524 new vehicles, which is about 42% of average annual registrations.
"Trying to absorb that extra will take some time," at least until 2024, she says.
In 2022, Servco – which is Hawai'i's largest car dealer – saw about 22,000 new car sales across all its brands, according to Lee. Lee says Servco has seen higher inventory for each of those brands, though most hybrid and electric vehicles still have to be ordered, he says. "If you are in need of a vehicle in the near future, we recommend starting the research and purchase process early." Pavlicek says demand is high for electric vehicles in Hawai'i – they were 13.5% of all new vehicle registrations in the first half of 2023 – and nationwide. "So our consumers and our dealers are competing with demand from people across the country to get vehicles from manufacturers," she says.
Trend Toward Certified Pre-Owned
Nationally, used car sales are outpacing new car sales, and certified pre-owned sales are up 5.4%, according to Brian Moody, executive editor of Kelley Blue Book and the online marketplace Autotrader.
Certified pre-owned vehicles are popular with buyers because they're cheaper than new cars, and since they're generally inspected by dealers and come with warranties, they're usually in better condition than other used cars.
Toyota had the largest nationwide gain in certified pre-owned vehicle sales in May, Moody says, while Hyundai had the largest year-over-year percentage gain in that category. Chevrolet had the largest decline in those sales.
Moody says the supply of both new and used cars has increased over the past few months.
"Because of this increase in inventory, new car shoppers are likely to find a few incentives in the form of low financing, subsidized leases or, in some rare cases, cash back," he says.
The Kelley Blue Book website is one way for people to determine the current value of a particular new or used vehicle, Moody says. Besides the make, model, features and condition of a car, a lot of things can impact its value, including demand, maintenance history and overall appearance.
What's Your Dream Car?
At Servco, Lee says, Tacoma trucks have been the No. 1 seller for the past 22 years. They are followed by RAV4s, Corollas and Camrys. He says alternative fuel vehicles like hybrids and EVs now make up 15% of all Servco sales.
The company has shifted some of its business practices so customers can preorder vehicles "exactly to their spec," says Lee. In fact, about 90% of the cars coming into Servco are preordered, with customers specifying colors, options and more.
"You can still walk in (a showroom) and at certain times, the vehicles are available," he says. "But I think if you need a vehicle, like in the near future… get in touch with us and let us help you every step of the way.
"And hopefully, you're getting into your dream car here really soon."