What's Next for Central Pacific Bank
Technology, the pandemic, global instability, climate change and other factors are driving change and uncertainty worldwide. We want to know how important Hawai'i organizations are responding to this change and uncertainty.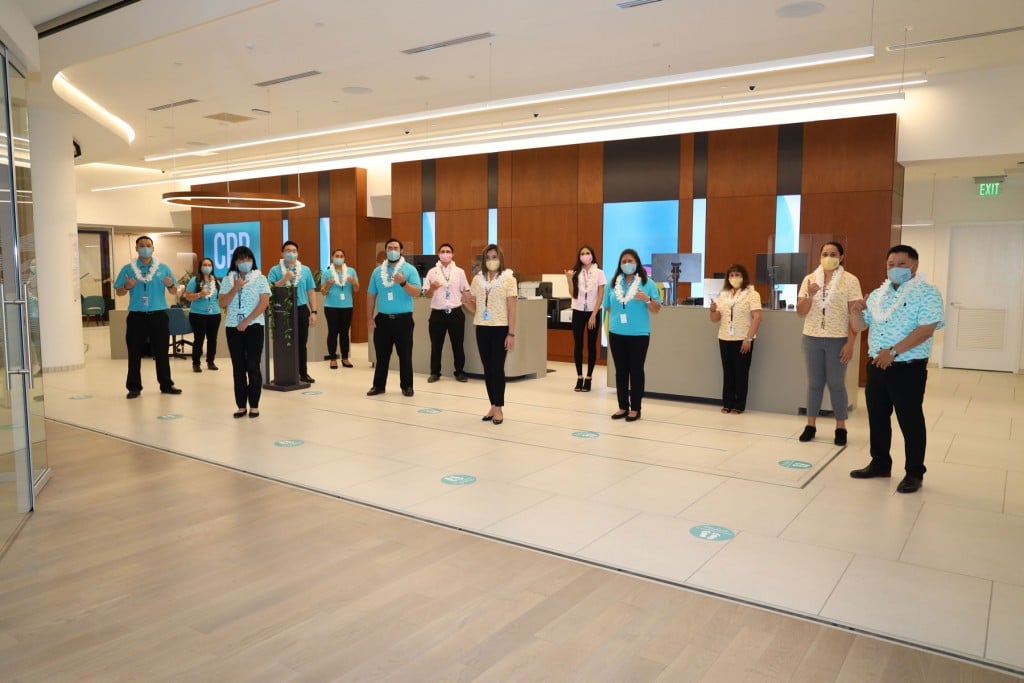 First in a series of interviews with CEOs of important local companies.
We presented these questions to Executive Chairman Paul Yonamine of Central Pacific Bank. Here are his emailed responses, which have been lightly edited.
What are your major plans for 2022?
Like many companies, the last two years have been a time to regroup, re-evaluate and invest in the future. We see 2022 as a year to start to take advantage of the investments we've made. We've put a large amount of resources and planning into elevating our branding, infrastructure and technology. In 2021, many of those investments paid off with the launch of our new brand and the opening of our transformed, flagship branch downtown. In 2022, we're eager to harvest more of those investments. We have a great playbook, and now it's all about execution.
We're also excited for the future of our leadership. We've promoted some proven executives, including Arnold Martines, as our new president and COO, and David Morimoto as senior executive VP and CFO. We've also brought on board new seasoned executives with many years of experience in financial services. The board of directors and I are committed to empowering and supporting all of our leaders in every way possible. Banking is a people business, and our success hinges on theirs in addition to the investments we've made in technology.
We're also looking forward to the future of banking as a whole and how CPB can position itself for growth. As a result of our aggressive investment in emerging technology, we've kicked off our banking-as-a-service business, where we will be a bank sponsor for fintech companies in the continental U.S. We will always remain focused on providing our local Hawai'i customers with the best service possible, but prudent growth outside of our current footprint will help us drive revenue and increase shareholder value.
Escalating problems and rapid changes mean Hawai'i and the world are facing a new era now and over the next decade. What are the biggest challenges and opportunities facing your organization or your industry?
While 2021 was tumultuous and challenging for the world, CPB actually had the best financial performance in its 67-year history. Yet, with the continuation of the Covid-19 pandemic, the struggles of our tourism industry, and record inflation, we are approaching the future with a mix of optimism and caution. It becomes even more critical to assemble the best talent possible and to empower them with the tools that will allow them to pivot to meet the demands of our evolving business landscape.
Banking itself is changing. Cryptocurrency, decentralized finance and neo banks are not only changing the way people look at banking but how they look at the concept of money. They are also looking to take our customers. We've made a commitment to become a digital-first bank since it's clear that digital is becoming the primary channel for financial services. But the challenge is using this technology while maintaining the warm, human connection that our customers want and expect. That is our approach at CPB.
We'll continue to service the needs of our loyal customers and work with our strong leadership to continue our recent success. We'll continue to be agile and forward-thinking to weather the uncertainties of the pandemic. And we'll continue to explore the possibilities of technology to innovate and elevate the way people bank with us.
There is widespread pessimism about the future. What gives you optimism?
There is no doubt this has been a difficult time for Hawai'i and the world. But the pandemic has accelerated innovation and revolutionized the way we work and conduct business. From remote or hybrid work to the rapid adoption of digital banking, there are emerging opportunities to give our customers and employees more choices and better experiences. While this pandemic disrupted our ability to connect with each other, our investments in innovation and technology have helped us create new ways to connect with our customers and workforce.
CPB and the CPB Foundation have also been in the fortunate position to help those in need here in Hawai'i through donations of our leadership, time and financial resources. CPB was founded on helping the underserved members of our community, so it's gratifying to see that legacy continue. If there's one thing that gives me optimism for the future, it's the generosity I've witnessed between local people helping others in need. That aloha spirit is alive and well, and it gives me hope that there are brighter days ahead.