California Dreaming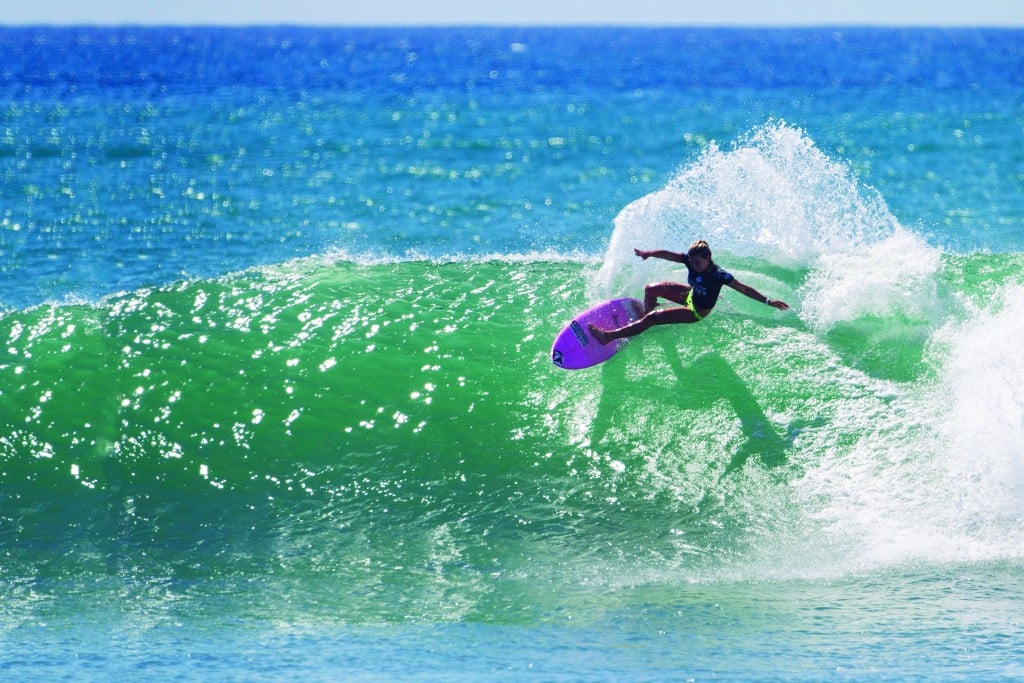 Each year, the world's best surfers – both men and women – compete against each other for millions of dollars in prize money at tournaments around the globe staged by the Association of Surfing Professionals and other promoters.
Hawaii surfers do reasonably well in these competitions: At press time, Hawaii had three surfers in the top 20 on the ASP men's tour and six among the top 18 on the women's tour.
But, behind the scenes, there are other competitions: the battles for endorsements from the big surf companies, such as Billabong, O'Neill, Quiksilver and Roxy, which can be worth a lot more than the tournament prize money. Hawaii surfers don't do as well in those competitions.
Daniel Ito, the editor-in-chief at Honolulu's Contrast Magazine and a promoter of local surfing competitions, says surf supply companies prefer to hire surfers who come from the largest markets for their products – namely California and Australia. They feel less inclined to sponsor surfers from less-populated Hawaii.
"It's a smaller market, so they're willing to spend less in Hawaii," he says.
For Hawaii-raised surfers such as Coco Ho, that can make getting the top sponsorships challenging.
Ho, ranked 12th on the ASP world championship ranking at presstime, was raised on the North Shore and is sponsored by brands such as Volcom and Swatch. But, she acknowledges, it is difficult for Hawaii surfers to get those kind of sponsorships. "Sometimes 'out of sight, out of mind' (mentality) comes into play with the industry brands being predominantly headquartered in California and Australia," she says.
But being in the right part of the world isn't all that matters, she says. For instance, she says, growing up, she had plenty of good equipment, including surfboards, to practice on. That kind of preparation can cost hundreds or thousands of dollars.
Another factor is that, if you are not blond and blue eyed, your chances of getting endorsement contracts are also much smaller. The stereotype of the sun-bleached California surfer has something to do with that.
Although surfing had its origins in Hawaii, California appropriated and transformed the image of surfing during the 1970s and 1980s, says Fred Hemmings, a local surfing legend who won the world championship in 1968.
Duke Kahanamoku may have been the worldwide icon of surfing before and after World War II, he says, but, as surfing gained popularity among Baby Boomers, it gradually became known as a Southern California pastime. Movies such as The Endless Summer (1966), which documents two California surfers on a global quest to ride waves, helped solidify the sport's connection to the West Coast.
"Surfing went from being a more romantic Polynesian, Hawaiian sport to becoming an international one," Hemmings says. "It took on the imagery, led by surfing in California, of an in-your-face, anti-establishment activity."
When companies look to build their brands, there are two things they look for in a spokesperson, says Dana Alden, a professor of marketing at UH-Manoa's Shidler College of Business. First, he says, the spokesperson has to be seen as a relevant authority. For companies selling sports equipment, that means sponsoring proven athletes.
Almost as important, Alden says, is that consumers must like the athletes. "Part of that is being attractive and familiar to the audience," he says.
The worldwide surfing audience is growing every year: Sales of surf clothing and other products are expected to top $17 billion a year by 2017, according to the market research firm Global Industry Analysts.
Although the surfing industry has changed considerably over the past decades, Alden says, the California aura has stuck in the minds of many consumers, particularly those on the U.S. mainland. "California surfers are just more familiar – those who are out there and known in the magazines," he says.
But across multiple industries, especially in the fashion industry, there has been a backlash over the lack of diversity among the spokespeople that companies hire. That backlash appears to be forcing marketing changes in the surfing industry, too.
Robin Canniford, a senior lecturer in marketing at the University of Melbourne in Australia, says that major surfing companies, such as Billabong, O'Neill and Volcom, have started to diversify the types of surfers they sponsor. In addition to the traditional blond-haired, blue-eyed surfers from the U.S., Canniford says, surfing supply companies now aim to create a "portfolio of dudes" to appeal to different demographics.
"They'll pick guys who are doing marine conservation on the side and are involved in other issues," he says, adding that surfers who have lives outside of the sport are increasingly the preference for sponsorships.
As an example, he cites Donavon Frankenreiter, the Billabong-sponsored surfer who has also toured the world as a rock guitarist.
That may help some Hawaii surfers gain more endorsements, but the other problem remains: The Islands will always be a small market for the surf companies, and therefore a local surfer will always have a smaller "hometown" following than those from the world's bigger markets.
---
Surf City is Where?!
Huntington Beach has trademarked the title of Surf City, USA, but Fred Hemmings says Haleiwa is truly the surfing capital of the world and should energetically stake its claim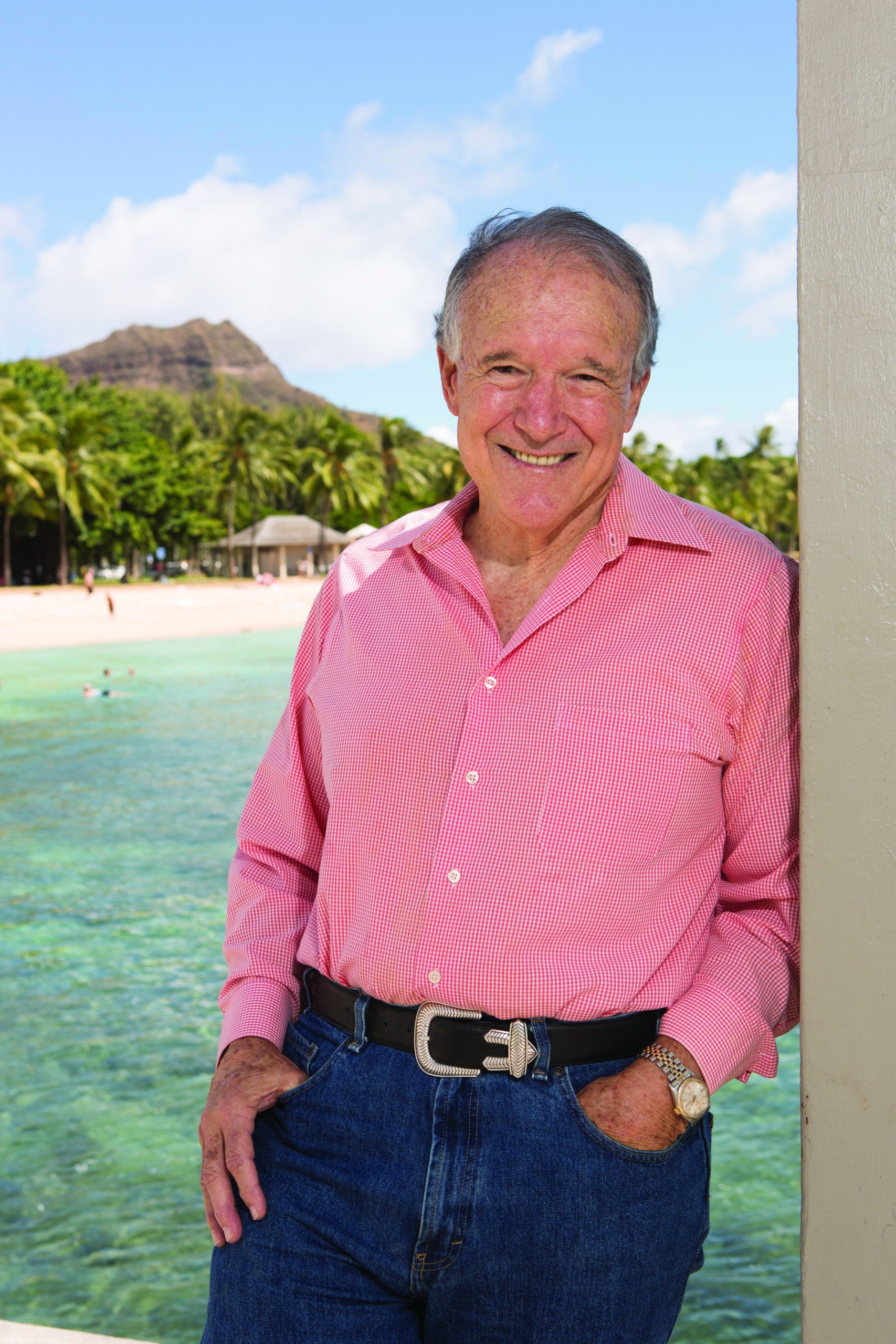 Locals may consider Hawaii the surf capital of the world, but Fred Hemmings says the state and Haleiwa, in particular, don't do enough to let the rest of the world know that.
Other small municipalities have put much more effort into infrastructure and marketing themselves as surfing towns, he says.
Take Huntington Beach, Calif. When Hemmings and Duke Kahanamoku first went there in the 1960s, he says, it was a sleepy bedroom community south of Los Angeles. "It wasn't one of the better little towns on the West Coast," he says. "It was a dive beachfront town."
Huntington Beach did not have big surfing waves, but it did have consistent waves, so the business community decided to emphasize a surfing theme. The local tourism bureau even trademarked the name Surf City, USA.
Today, the city's tourist attractions include an international surfing museum, a surfing walk of fame and similarly themed attractions.
It's the sort of transformation that Hemmings thinks Haleiwa should have made a long time ago, given the town's location near beaches where international competitions such as the Triple Crown of Surfing are held.
"When people get off the plane, they have certain images of Hawaii. Surfing is one of those," says Hemmings, who helped build that image by winning the world championship of surfing back in 1968 – the first surfer from Hawaii to earn the title.