CEO of the Year: Bob Harrison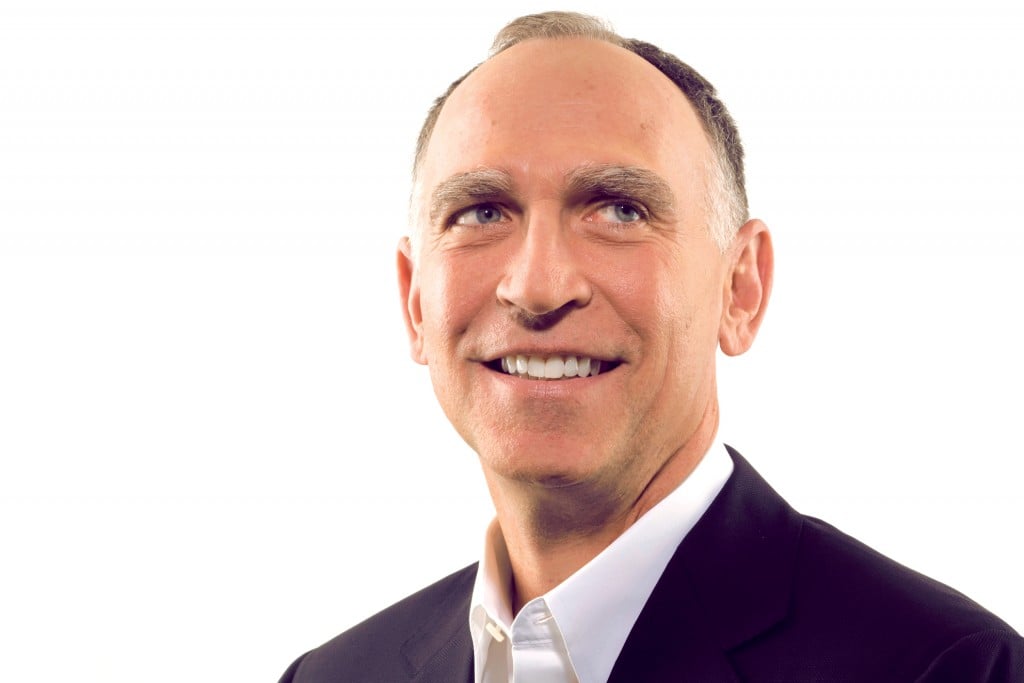 The honor recognizes his leadership of First Hawaiian Bank, how he guided the company's initial public offering of stock and his community service
---
Calm and Steady
The sweat gathers on Bob Harrison's face as he digs up soil with a pickax and then hauls a full wheelbarrow at Waialae Elementary Public Charter School. But unless you recognized him, you'd think he was just another one of the dozens of First Hawaiian Bank employees volunteering on a Saturday to help the school build a teaching garden.
"He's not just coming out to sit there and watch. He's got shovel in hand and is up for everything that's needed," says Vivian Adams, VP for human resources at FHB, who helps oversee dozens of weekend projects by hundreds of employees as part of the bank's Community Care program that Harrison started four years ago.
"It's called sweat equity!" Adams says. "Every year he makes it a point to go to as many as he can. He's a really good sport for a CEO."
Those who work closely with him say that's typical Bob Harrison. But it may not be what you'd expect from the CEO of the state's largest bank, with more than 2,100 employees and 57 branches in Hawaii, Guam and Saipan.
"The best leaders are driven by core values," says Don Horner, his predecessor as chairman and CEO of First Hawaiian. "You look at the CEOs starting with Johnny Bellinger, and all the way through, it hasn't changed. The core is caring, and Bob has continued that legacy.
"I was involved with hiring him and I think I drove him nuts. I put him in many different jobs, he and several other younger fellows. To become a CEO you need an appreciation for all facets of the bank. Bob came to us as a corporate banker so he had the business banking side, so I put him in the branches, in consumer lending, with automobile dealers. He ran the credit division and was involved in the credit process. He was more prepared than Johnny Bellinger, Walter Dods or Don Horner. His legacy is very simple – to leave the bank better than he found it – and I'm confident he's done that already."
"His legacy is very simple – to leave the bank better than he found it – and I'm confident he's done that already."


―Don Horner,

Harrison's predecessor as chairman and CEO of First Hawaiian Bank
Monumental Task
Harrison appears to be endlessly calm. His wife and children confirm that, as do members of his management team. So do former FHB CEOs, who watched him lead the bank's initial public stock offering, an exhausting two-year marathon of planning, strategies, meetings, investor calls, trips and much more. The IPO transformed First Hawaiian into a publicly traded company after 15 years as a subsidiary of the Paris-based multinational banking group, BNP Paribas.
The success of that monumental task, Harrison's leadership of the state's biggest financial institution and his public service are the reasons Hawaii Business made him CEO of the Year.
Harrison took the IPO in stride. "We started the process internally with our sole shareholder, BNP Paribas, and went through a series of deep dives and looked at a series of alternatives," he says, without revealing the alternatives. "It was a core group of us working very closely together and we've been very fortunate. It worked out very well. And BNP Paribas has been great through the whole process, and very supportive.
"Now we are 38 percent publicly held and 62 percent by Paribas. They've said publicly that they plan on selling 100 percent over time."
Harrison says Paribas always left most decisions to its local bank leaders, yet he still sees value in having the bank headquarters fully back in Hawaii. "BNP has been a great owner, a fantastic owner and they have supported and given us unheard of authority and discretion to lead the business, so day-to-day, there won't be a significant difference in how we're operating the bank," he says. "It's a credit to them that they've let us run the show here."
Employees are excited about the bank's transition and its generous stock purchase plans, says Harrison. "It helps us continue our focus on Hawaii," he says. "You go to communities where there aren't banks headquartered there and they are different than before. It's a different business community without having companies and banks headquartered in the city."
The transition was challenging, says executive VP and CFO Mike Ching, part of the core leadership group handling the IPO. He remembers the intensity of the meetings in the month before the stock was first publicly offered in August 2016. The team would arrive at Harrison's office before dawn each morning, flick on the lights, and spend the next hour or two in a conference call or Skype meeting with bank leaders in Paris and underwriters in New York.
"Then we'd work all day to address the points that came up from the call so we could send it off late at night and they could review it while we were sleeping," Ching remembers.
Through it all, Harrison remained inclusive and unharried, listening to input from each team member. "Collectively we had all the experience needed to push us through the IPO and Bob recognized that very well in acknowledging all of our roles and deferring to our individual experience," says Ching. "That's how he is on a day-to-day basis. He really does a good job of making sure the team is coalesced and strong."
The deal was finalized on July 26, 2016 – Bob and Lori Harrison's 30th wedding anniversary – and announced Aug. 4.
"I was in New York and Lori was in Honolulu," Harrison remembers. She caught a flight so they could celebrate together, but they didn't know where to eat dinner. "I asked all the bankers and got five different suggestions," he says. The winner: Korean and Italian fusion served at Piora.
Ching says Aug. 4 was the best day of his 24-year career. After ringing the closing bell at the NASDAQ stock exchange, the 15-member FHB team – all wearing specially made First Hawaiian aloha shirts in matching print – strode into Times Square, surrounded by towering, glittering billboards flashing the news. Tears clouded many eyes.
"It was surreal," Ching says, "with all the billboards all around us congratulating First Hawaiian Bank in the middle of Times Square. Plus we had hundreds of our employees out on Bishop Street at the same time. When I saw that on video after, it was a chicken skin feeling."
"He's a really good sport for a CEO."

―Vivian Adams,

VP for human resources at First Hawaiian Bank
"Keep an Eye on This Guy"
Long before that moment, Harrison had made his mark at First Hawaiian. When the future CEO was running the Kapiolani Branch almost two decades earlier, then CEO Dods got a tip from an old hand, Donald "Donnie" Yannell, a crusty banker with strong opinions.
"Harrison might have been about half of Donnie's age but he was Donnie's boss," remembers Dods. "Donnie pulled me aside one day and said, 'You really have to keep an eye on this guy because he's fabulous. He manages people well and knows how to put complicated deals together.' That was my first inkling about Bob and it came from someone who reported to him but was an old-timer."
Later, Harrison's name popped up again and this time Dods had a question.
"Early on in Bob's career I saw a loan go through for Roy Yamaguchi's restaurant. I didn't know Bob that well but I called him up and said, 'Hey, restaurant loans are very tough loans. As a general rule we don't get so excited about restaurant loans, so why are you bringing this?' I was kind of chewing him out. Bob told me he had banked with Roy since coming to Hawaii and had a strong and good relationship with him. 'I will put my butt on the line for this loan,' he said. 'OK I'll back you,' I replied. 'But if it doesn't work out, I'm coming after you.'"
Dods chuckles at the memory. "Many times I've eaten my words," he admits. "Bob was Roy's champion from Day One and he'd fight for his customers like that, not in a loud challenging way, but with the facts and the conviction that he knew what he was doing."
Yamaguchi, a founder of Pacific Rim Cuisine and one of Hawaii's first celebrity chefs, can attest to Harrison's loyalty. He remembers how the banker would carefully evaluate every option Yamaguchi presented over the years and give detailed feedback.
"He would say, 'Don't think about borrowing more money, because I want you guys to understand where you are, and rethink how you want to reposition yourself in the future to make sure you succeed,'" remembers Yamaguchi.
"He wanted to make sure I knew what I was getting into, and the different types of options I may try to come up with so my future would be successful. He'd say, 'Listen Roy, look at it differently and try and figure out how you're going to do it more effectively.' It's really not about how much money I could save, it's his caring and willingness to suggest options rather than just going the easy route to just borrow more money. He was involved in a lot of heavy decision-making I had to do."
Harrison championed Roy's first two restaurants. Today there are 30 stretching from Hawaii to the East Coast, with another in Okinawa. Harrison still offers valuable advice on everything from new locations to whether the lease is appropriate, but never about the banker's go-to dish at the restaurants.
"He loves our meatloaf," says Yamaguchi, adding that his banker grills fine burgers, which he did for Roy and other guests at a July Fourth party at the Harrisons' home.
---
Career path at First Hawaiian Bank:
VP, Main Banking Center:
1996-1999
Executive VP and Manager, Kapiolani Banking Center:
1999-2005
Vice Chairman and Chief Risk Officer:
2006-2009
President and COO:
starting December 2009
President and CEO:
starting January 2012
Chairman, President and CEO:
starting May 2014
Chairman and CEO:
starting June 2015
---
First Hawaii Visit
Harrison is the youngest in a family of seven children – two boys and five girls. He graduated from high school in 1978 in Tucson, Arizona, and flew to Hawaii to meet his brother, who was enrolled at UH after serving in the Marines in the Vietnam War. "He fell in love with Hawaii much like I did," says Harrison. "He got two undergraduate degrees from UH and a Ph.D."
After the summer, Harrison returned to Arizona, worked on a few construction jobs, but hoped to become a scuba instructor, since he loved diving. "That's why I enlisted in the Navy," he says. "I wanted to do commercial diving. They asked where I wanted to go and I said Hawaii and they sent me here."
Instead of a diving job, he spent three years in a Navy foundry at Pearl Harbor pouring metal into molds to make ship parts. After leaving active service, he moved into a house with his brother and enrolled at UH as an undergraduate in chemistry. He excelled in math, but his brother was a math major so he chose something different. It was a momentous decision: In chemistry lab he met Lori Kam, the woman he fell in love with and married three years later.
"What Bob tells me," remembers Lori, "is that he and a buddy needed to find a lab that would take him (before the labs filled). As they were walking by my lab, I turned around to talk to the person behind me, and he saw me and said, 'Let's sign up for this one.'"
She initially remembered him for his warm smile and infectious manner, and that he could always explain complicated math problems. Even though she moved to Los Angeles the next semester to pursue a nursing degree, they committed to each other. After another year at UH, Harrison transferred to UCLA and finished in two years with an applied math degree. They graduated the same year, 1986, and married that summer.
"Because there were limited options with a math degree – one of them was being an actuary, which was not what I was interested in – I figured I needed something more," he says. "And I didn't have a work history. So I planned to go to business school."
Move to New York
The young couple from Arizona and Hawaii chose Cornell University in Ithaca, New York, for his two-year MBA, and both remember the shock of their initial winter.
"The first time it snowed we were clueless," she says, with a laugh. "It was 10 inches, and it stayed until April." Says he: "It got uglier and uglier every day."
While Bob earned his MBA, Lori supported them by working the overnight shift at the local hospital. He drove her to work at night and picked her up in the morning before heading to class because the highway was dangerous, especially because she was tired after an exhausting overnight shift.
Harrison was drawn to both consulting and banking, and Cornell solidified his interest in the latter, partly because of the recruiters who regularly visited campus. "I had the chance to talk to a lot of people about a lot of different industries," he remembers. "By graduation most everyone had a job."
Harrison joined Chase Manhattan Bank's corporate banking division; they moved to a New Jersey suburb near New York, and Bob started commuting into the city. A year later Lori began work on a master's degree in nursing.
"When she finished," remembers Harrison, "it was, 'What are we going to do now?' At that point our son was here and Lori was pregnant with our second child." Says Lori: "I told Bob, 'If we have a choice, I would sure like to move home, closer to family.'"
It was an easy decision, and in 1990 the Harrisons moved back to Hawaii full time, and he took his first local banking job.
"I only got one job offer, and it was the other guys," Harrison says with a laugh, referring to Bank of Hawaii. But, he says, as several associates moved from Bankoh to FHB over the next few years, he, too, prepared for a change. "I got the idea they were not as focused on commercial customers," he explains, "and I had always been a commercial guy."
Left Bankoh
In 1996, Harrison jumped to First Hawaiian, lured by a former colleague, Jack Tsui, who had moved to FHB two years earlier to become president and COO. "A couple of us called him up and started a conversation," remembers Harrison. "He introduced me to Don Horner and Tony Guerrero and I moved over."
Harrison's rise at First Hawaiian has been steady and swift: VP of the Main Banking Center in 1996, to executive VP and manager of the Kapiolani Banking Center in 1999, to VP and chief risk officer in 2006, to president and COO in 2009. By 2012 he was named president and CEO, and in 2014 chairman, president and CEO. He's since shed his position as president but remains the bank's chairman and CEO.
Martha Bagor worked with him at the Main Banking Center soon after he joined FHB. She liked his humor and easygoing manner, and the fact that "he wasn't uptight and stuffy."
"I was an operations clerk back then," remembers Bagor, who at 72 is the longest serving First Hawaiian employee, "and he was one of our business bankers on the commercial loan platform. He always had time to make a few jokes when you were talking to him. He treated everyone the same."
Bagor joined the bank at 17 right out of high school, and has worked there 55 years. In June she was honored by Harrison for her decades of service. "He told me 'I want to see you back here in five years,'" she says, and she said he definitely would. "I told him I want his desk," she says with a gale of laughter.
From the start at First Hawaiian, Harrison focused on people-based banking, meeting each challenge on a "customer-first" basis. "The challenge is always staying close to your customers and taking care of them," he says. "It's meeting with them, talking to them, understanding what they need, and that's always evolving, with technology being a big part of it. We've gone from cash to checks to cards and now to mobile wallets. But when you look at it broadly, it's still helping people transact their day-to-day lives and getting them what they need. We just celebrated the bank's 159th anniversary and you only do that by taking care of customers over and over and over, and that has been in the forefront for generations."
To help stay current with evolving customer needs, Harrison looks to young staffers. "Our Emerging Leaders program gives us great feedback. We look to our younger employees as much as we can to learn from them, and to stay up-to-date with them, and to make sure we're designing and incorporating things they find attractive. Our mobile banking team is always in touch with them."
---
Caring for

the Community
Bob Harrison's personal commitment to community service fits well with a similar commitment by First Hawaiian Bank's employees. In fact, companywide public service has been amplified by a new program that coordinates volunteers and encourages others to join them.
"There are a lot of employees volunteering on their own," says Vivian Adams, VP for Human Resources. "But the Community Care program made it more formal and united those who weren't already volunteering – and made it possible to do it on a larger scale with their peers.
"It's a real positive way for employees to be engaged in doing good, and they like it. And we always have more volunteers than we need. We asked for 1,000 people to sign up for a year and we got 1,400."
Adams recalls when volunteers were sought for an annual holiday party for foster children and their families. Instead of the 100 people needed, "we get 140 and have to start turning volunteers away." But those extra hands allowed party organizers to "set tables and decorate and wrap gifts ahead of time."
First Hawaiian Bank ranks at or near the top in several categories on Hawaii Business' 2017 list of Hawaii's Most Charitable Companies, published in the November issue and based on giving during 2016. FHB ranked:
No. 1 in cash donations by for-profit companies and No. 1 in combined cash and in-kind giving among for-profit companies.

No. 1 in employee volunteer hours contributed while on paid company time and No. 2 in employee volunteer hours while on personal time. (Hawaiian Electric Industries, with 74 percent more employees, ranked No. 1 in that category.)

No. 2 in cash donations by employees. (Bank of Hawaii ranked No. 1.)
Harrison says the growth of FHB's internal giving program, Kokua Mai, has been "truly phenomenal. … The last several years we've had 99 percent of our employees participate, and people do it because they want to."
Everything contributed goes to the agencies specified by the donors, Adams says, with nothing deducted for administrative costs.
Harrison's personal commitment takes him out on weekends and holidays to be part of company volunteer projects like painting stripes on school parking lots, which helped 22 public schools and was funded by $50,000 from the bank. He also recently joined other bank volunteers painting the walls of the Lanakila Multi Purpose Senior Center.
Although he is involved in numerous community nonprofits, his commitment to Aloha Harvest has been deeply personal. For the past dozen years he's been on the board, helping it grow from a small food bank to one that provides about a million pounds of food – equal to a million meals – each year for those in need.
Occasionally he rides shotgun with an Aloha Harvest driver, picking up perishable donated food to be distributed to shelters and food banks. "I rode along to learn about it," says Harrison.
"It took us five or six years to reach the first million pounds of food. We had a great executive director and went from one truck to two trucks."
---
Total
Compensation:
$4.3 million
Bob Harrison was well compensated last year for his leadership of First Hawaiian Bank. According to an SEC filing, his total compensation of $4.3 million in 2016 included:
Base pay
$875,000
Bonus
$893,000
Role-based allowance
$190,000
Non-equity incentive plan compensation
$648,200
Other compensation
$110,074
Stock awards
$1.6 million
---
Family Man
Despite a grueling schedule that begins daily around 5 or 5:30 a.m., he always found windows of time for his three active children during their years growing up, cheering for them at volleyball and basketball games and serving as a chaperone during team trips.
There's also time for family projects at home, like the walkway through the yard that he and daughter Nicole built with old bluestones that weighed at least 20 pounds each.
Then there was that hole in the living room wall. There were troublesome pipes and Lori Harrison called a plumber a couple of weeks before Hawaii Business interviewed the couple. "(The plumber) thought he knew what was wrong and he made a hole in our living room," she says. Lori wanted to make a repair with duct tape and paint, figuring "no one will even know."
"I wanted to immediately fix it," she says.
Not her husband. "He kind of reins me in when I get panicky about stuff," she laughs. "He's better at thinking through problems whereas I just jump in and do something."
Harrison is a force for calm at home and at the bank. Eric Yeaman, a former Hawaii Business CEO of the Year for leading Hawaiian Telcom out of bankruptcy, is now president and COO at FHB. He says being part of Harrison's leadership team is like participating in a smoothly running machine.
"Bob is a very calm, steady, caring and decisive leader," says Yeaman, one of the other key players in the IPO process.
"When he makes a decision he makes it with conviction. He is a natural leader at the bank – a person of high integrity and character and a person who is very family oriented. Treating people like family are all part of First Hawaiian's culture, but they are also part of who Bob is.
"One of the things that really came across to me is that when we went on the road to do the stock offering, people were really impressed with Bob's depth of understanding of the business," says Yeaman. "Bob has worked at every level across different parts of the bank and keeps his hand on the pulse. He was able to speak to a level of granularity that really impressed the investment community.
"The banking industry is a very competitive industry, and one of the things he has been able to do is to continue to guide the bank to produce steady, predictable, improved results year over year," Yeaman adds. "We live in a time when people say that's what's expected, and it's true. But sometimes people underestimate how difficult that is to do."