Change Agents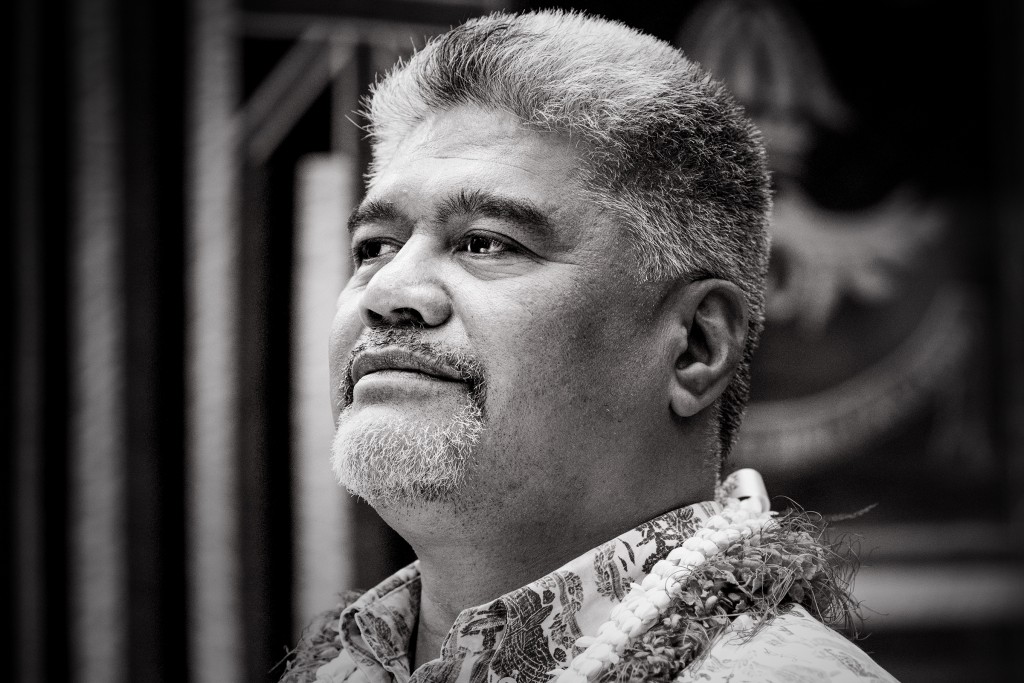 It's not clear how Native Hawaiian self-governance will affect Hawaii's economy, but there is no shortage of ideas. Different Hawaiian leaders talk about changing taxes, control of land, lease rents, business incentives, ownership restrictions, import rules and much more.
More than 120 years after the overthrow of the Hawaiian Kingdom, many Native Hawaiians were looking forward to an eight-week aha, or constitutional convention, planned for this spring. With the U.S. Supreme Court's decision in December to block vote counting in an election to pick delegates until the 9th U.S. Circuit Court of Appeals can rule on a legal challenge, the future of that process is now uncertain.
But if and when the process moves forward, many groups have offered their proposals for the political form a Native
Hawaiian government should take and two overarching models have emerged. Those advocating a "nation within a nation"
suggest that Hawaiians form an entity similar to those of Native American tribes, which would operate independently on lands within Hawaii, while remaining bound by the U.S. Constitution.
Others call for complete independence, claiming that the Hawaiian Islands should be restored as a sovereign nation.
Robert Piper, executive director and CEO of Honolulu Community Action Program, who previously served as deputy director of the state Department of Budget and Finance, says he understands those in the community who call for total independence, but feels a "nation within a nation" would better protect millions of dollars in entitlements and improve the lives of Native Hawaiians.
"I cannot blame them, because, after a century of betrayal, it's not surprising that people don't trust the systems being put in place," he says. "But, to me, the reality is there are pressing, very real, important problems that beset the Hawaiian community, and for a lot of us there's a great sense of urgency."
Pohai Ryan, executive director of the Native Hawaiian Hospitality Association and a former state senator, notes the effort toward self-governance goes back more than four decades. One reason she stepped away from the movement in the past was frustration that economic development wasn't a bigger part of the discussion. Now she wants to ensure the business community doesn't get short shrift again.
"Any discussion about these ideas of self-determination and national sovereignty or federal recognition are a little academic if you don't address the economics of it all."
— Robert Piper, Executive director and CEO, Honolulu Community Action Program
"I don't think it's being addressed enough," Ryan says. "There are not enough Native Hawaiian business leaders involved in the dialogue, to me, to have an intelligent exchange of ideas, and I'm not sure why."
Piper agrees Hawaiians need to be pragmatic about where the money will come from to keep a new government afloat. "It may not be expressly stated, but, in my opinion, any discussion about these ideas of self-determination and national sovereignty or federal recognition are a little academic if you don't address the economics of it all," he says.
Not all Hawaiians agree nationhood would improve their bottom line. "I do think there will be a negative economic impact on Hawaii if a separate Native Hawaiian nation comes into being here," says Kelii Akina, president and CEO of Grassroot Institute of Hawaii, and one of the plaintiffs who challenged the election. That impact could include a cooling off of outside investment in Hawaii, he says, noting that the protests blocking construction of the Thirty-Meter Telescope on Mauna Kea may make investors more cautious about launching large projects in the future.
Kamanaopono Crabbe, CEO of the Office of Hawaiian Affairs, says economics are at the heart of a movement aimed to better the lives of the Hawaiian people. "Native Hawaiians have had opportunities like others, but I think a big piece of that is whether or not the current federal and state systems have really allowed for upward mobility, when the decisions made regarding natural resources, such as the ceded lands and the revenues from those lands, are made not by our people, but by the state and the federal government."
Ceded Lands at Stake
Most agreed that one of the top economic issues raised by self-governance is land. Currently, the state manages 1.8 million acres of ceded lands, property that belonged to the Hawaiian Kingdom at the time of its overthrow. "Native Hawaiians get 20 percent of the revenues on those, but our goal is for Native Hawaiians to own and control and manage those lands so that we can create an economic environment for the benefit of Native Hawaiians," says Leilani Williams-Solomon, immediate past president of the Native Hawaiian Chamber of Commerce.
An independent government would be able to negotiate the return of ceded lands, Crabbe says. "An important, maybe No. 1 issue for the economy is that those lands are up for settlement, and we have a right to manage those resources," he says.
Fees collected from Honolulu and Hilo airports, both on ceded lands, are some of the revenues that could be available to a Hawaiian government, he notes.
A handoff could also mean a renegotiation of current leases. Moses Haia, executive director of the Native Hawaiian Legal Corp., notes that other prominent ceded lands include the summit of Mauna Kea and the Pohakuloa Training Area used by the U.S. military. "A lot of those leases are for less than market value, so if those lands were to go back under the jurisdiction of the government created through this aha, there would have to be a lot of issues worked out with current leaseholders," Haia says.
What leases would be high on the list for review? Any that raise significant revenue, Haia says, "because they (the governing entity) need to know where they're going to stand when it comes to the revenue that they generate to run their government."
"I think that would include the airport and any other lands that are ceded that also provide the state with revenue," he says.
Hawaii's sacred mountaintops could also be on the list. "Mauna Kea – that is a significant issue for Hawaiians because of the cultural value and sacredness of the area, so I think it is also going to be a piece of the puzzle when these ceded lands are looked at and dealt with," Haia says.
Control of infrastructure like airports and harbors could mean more than just revenue for a new government, notes Crabbe. "We could develop, for example, our own free-trade zone and, through that free-trade zone, we could import commodities or products to Hawaii, bypassing the Jones Act," which restricts foreign-flagged ships from sailing between American ports. That requirement is often blamed for high-shipping costs between the U.S. mainland and Hawaii because American-built and -owned ships with American crews must be used.
A Hawaiian government with jurisdiction over one or more ports could facilitate the import of lower-cost food, building materials, vehicles and other commodities, Crabbe says. "Bypassing the Jones Act would benefit not just Native Hawaiians, but the rest of Hawaii."
Finally, as several people note, a transition of landholdings to a Hawaiian government could open new opportunities for development. That could mean more projects similar to Kakaako as a means of generating revenue for the government. Or it could mean more flexibility for small, Hawaiian-owned businesses to pursue commercial ventures on native lands – perhaps with fewer restrictions than currently required under state and county permitting rules.
"As a business owner, I'd like to see opportunities on Hawaiian lands," says Mercer "Chubby" Vicens, a board member and founder of the Maui Native Hawaiian Chamber of Commerce. "We have Hawaiian lands, but we don't have many opportunities. Even those who get into DHHL lands find they can't do anything with it."
As an example, he points to a large tract of Department of Hawaiian Home Lands property on Maui in Puunene. DHHL owns 180 acres, and asked the Maui County Council to support plans for commercial development, including a hospital that would include both Western medicine and traditional Hawaiian practitioners. The council "voted not to support that effort," he says. "They wanted that area to stay in cane. But it's not their land. It belongs to us."
The formation of a Hawaiian government does not mean private land will be taken, Haia says. "The introduction of private property rights happened when we were still a kingdom in the 1840s," he notes.
That would hold true even in a scenario of complete independence, says sovereignty advocate Poka Laenui, the Waianae attorney formerly known as Hayden Burgess. "Those systems of private land ownership stretch all the way back to the mahele," he says. "The jurisdiction of the United States doesn't really affect an agreement between a buyer and a seller."
However, things might change for U.S.-owned businesses. Under Laenui's vision of independence, a sovereign Hawaiian nation could limit ownership of land by foreign corporations, such as requiring corporate-owned lands be transferred to Hawaii citizens or Hawaii-based businesses within 10 or 20 years of independence. He says that would help reverse the "diaspora of land titles" to the mainland. "We need to start pulling all of that back to Hawaii," he says.
Water could also be affected by Hawaiian nationhood. Haia says the Hawaiian kingdom entered into agreements to allow water diversion, as long as the rights of downstream water users were protected. "That never happened," he says. A new government might restore stream flows, he says.
While a Hawaiian government would only have direct control over streams on lands under its jurisdiction, Haia says, that leverage to renegotiate long-held agreements could be a game changer for Native Hawaiian water rights statewide. "It boggles my mind to think about how many chips are going to be on the table," he says. "It could be that negotiations get to a point where the state or federal government want something, and if they want it, how much are they willing to give for it."
Protecting Entitlements
Many say a "nation within a nation" model would be a critical step toward protecting state, federal and private programs that benefit Native Hawaiians. Millions of dollars are on the table, notes Piper. "The dollars and cents of it all are huge," he says. Yet it's no secret that many Hawaiian entitlements have faced legal challenges as being race-based. "There are a lot of Native Hawaiian programs out there that, quite frankly, are left at risk in the current climate," he says.
Establishing a governing entity and entering a "government-to-government" relationship with the United States similar to that of Native American tribes could give Hawaiians some of the same protections afforded to other indigenous groups, Piper says. "It wouldn't necessarily mean that these legal challenges disappear, but it could definitely mean these legal challenges could be better defended with a political status for Native Hawaiians rather than a racial status."
Williams-Solomon agrees. "It's not based on race, it's based on your rights as indigenous people," she says.
But Laenui says entitlement programs aren't a reason to accept a political status that's less than complete sovereignty. He says Hawaiian citizens – which could include people of all races living in Hawaii at the time of independence, not only those of Hawaiian ethnicity – should not lose their entitlements, but that a transitional authority should help ensure benefits are transferred to the new government.
"All you're saying is whatever we've invested in the Social Security system (for example) should be transferred to the Hawaiian nation, still going to the beneficiaries who are now Hawaiian citizens," he says.
In another factor to consider, a Hawaiian government, even under the "nation within a nation" model, would likely have authority to establish its own system of taxation, and potentially offer Hawaiians some protection from taxes imposed by other jurisdictions.
Crabbe says he'd like to see such a government support Hawaiian-owned businesses, or businesses that promote Hawaiian culture, welfare and values through tax and regulatory incentives. (One example of a business supporting Hawaiian values might be a restaurant that serves healthy local foods or hires Hawaiian musicians.) "I think the state has not necessarily been that supportive," Crabbe says. "I think a Native Hawaiian government would want to promote and advocate for small businesses."
"We could develop, for example, our own free-trade zone and, through that free-trade zone, we could import commodities or products to Hawaii, bypassing the Jones Act."
— Kamanaopono Crabbe, CEO, Office of Hawaiian Affairs
Vicens says another scenario could exempt business transactions that fall within the jurisdiction of the Hawaiian government from state general excise tax, at least initially. "Maybe we can recoup that, as a nation within a nation," Vicens says. "That's a lot of money."
Akina isn't convinced Hawaiian businesses would benefit from tax incentives or exemptions from permit requirements under an independent government. "This is so hypothetical," he says. "Why would someone think a Native Hawaiian government started by an agency like OHA and the Native Hawaiian Roll would be less bureaucratic than the government at large? In fact, there's just as much possibility they'd be even more bureaucratic and controlling over their assets."
As an example, Akina points to how construction of the H-3 freeway was impeded by objections after the discovery of Hawaiian bones in the area. "We are anticipating the same thing with respect to the building of the fixed-rail system," he says. "We have clear evidence of the willingness of Native Hawaiian government administrators to use Hawaiian religion or Hawaiian cultural claims as a trump card in opposition to the will of the public.
"The potential for this would only increase if it was being exercised by an actual government," Akina says.
Crabbe also hopes to benefit Native Hawaiian-owned businesses by establishing a national bank. OHA now has a Native Hawaiian Revolving Loan Fund, which offers micro loans for home repairs, small businesses and other uses, as well as loans up to $1 million for larger businesses. Currently, the program largely attracts borrowers who can't qualify for loans at traditional banks. "We usually are the last stop," he says. The program has lower restrictions and gives loans to people with poorer credit ratings or less collateral than a traditional bank does.
Establishing a Native Hawaiian bank would allow loans tailored for small businesses or other specific groups, Crabbe notes. OHA would also like to offer loans to larger businesses.
The program is currently overseen by the Administration for Native Americans, a federal agency which supplied $15 million to match $10 million from OHA to start the loan fund. OHA has petitioned ANA to give it oversight of the fund if OHA can show sustainability and accountability measures are in place and working. If that happened, Crabbe says, "In a way, it would become like a local bank."
Piper is cautious, but says the idea of establishing a Hawaiian national bank is plausible.
"If it does happen, you're talking about a bank with sizeable assets, and an ability to make more local, more Hawaiian-centric decisions with those assets behind it. So I don't necessarily say that's too far-fetched and I would say that anything is possible. But, at the end of the day, the markets will determine what works economically and what doesn't," Piper says.
Navigating the Future
How will Hawaiian nationhood change the way non-Hawaiians do business? Vicens says self-governance may initially result in regulatory or tax advantages that benefit Hawaiian businesses, but that ultimately he believes Hawaiian-owned businesses should continue to compete on a level playing field. "I think they (non-Hawaiian businesses) need to not be threatened by us," Vicens says. "I think we will be competitors in given fields, but that's no different than it is today."
Ryan says she doesn't believe self-governance will harm non-Hawaiians, and that the ultimate goal should be to make life better for everyone. "My view is that it should not affect them at all," she says.
Under one vision of total independence, the landscape could indeed change for businesses that operate in Hawaii but are based in the U.S. or elsewhere globally. Laenui says there should be no discrimination against foreign entities, but they would be operating in Hawaii and required to follow Hawaii's laws.
Laenui says he would support a policy like that implemented in Vanuatu, which gave foreign-owned businesses a transition period after independence. Within seven years, every business had to be at least 50 percent locally owned, with 50 percent local employees. "Vanuatu said, 'You integrate, or we take it away,' and I believe there's a lot of sense in that," he says.
"There are not enough Native Hawaiian business leaders involved in the dialogue, to me, to have an intelligent exchange of ideas, and I'm not sure why."

— Pohai Ryan, Executive director, Native Hawaiian Hospitality Association
But, he reiterates, citizenship would not be limited to just those of Native Hawaiian heritage. "We have to divorce ourselves from the concept that to be a Hawaiian citizen you have to be (racially Hawaiian)," he says. "We're talking about a nationality concept, not a race concept."
While the vision of an independent Hawaii may sound unlikely, Piper notes that, traditionally, Hawaiian navigators were understood to have the ability to see a course forward that others couldn't. He points to other major political shifts of the past century that might have seemed unthinkable before they occurred – including the independence of India, and that Germany and Japan eventually became peaceful allies of the United States after World War II. "These are all things that perhaps make the dreamers in the Native Hawaiian community not so far–fetched," he says. "I hope that we're all able to stay open to the dreamers."
Crabbe's dream is for a government that's inclusive. "What is very paramount to me is that the transition includes well-crafted plans that not only benefit Native Hawaiians, but the broader Hawaii, and there's some greater working relationship and collaboration between the Native Hawaiian business community and the state of Hawaii," he says.
Vicens also wants to see the movement focus on the future. "As a business owner, I would like to see us concentrate on what we're going to do going forward, as opposed to looking back at all the ills that took place," he says.
Ryan agrees, and says Hawaiians should look at their place in the 21st century, not focus on restoring the culture and society that existed when the Hawaiian kingdom was overthrown. "King Kalakaua was the biggest techie of his day," she says. "I'm convinced if he were alive today, Yahoo would be headquartered in Honolulu."
For Williams-Solomon, the vision is more fundamental. "My main concern is my children and my moopuna, who I want to be able to stay in Hawaii, the land of their birth, and be able to provide for their families," she says. "It's tough when half of our people have to leave Hawaii for economic reasons. We're trying to change that."