CHANGE: Education 2020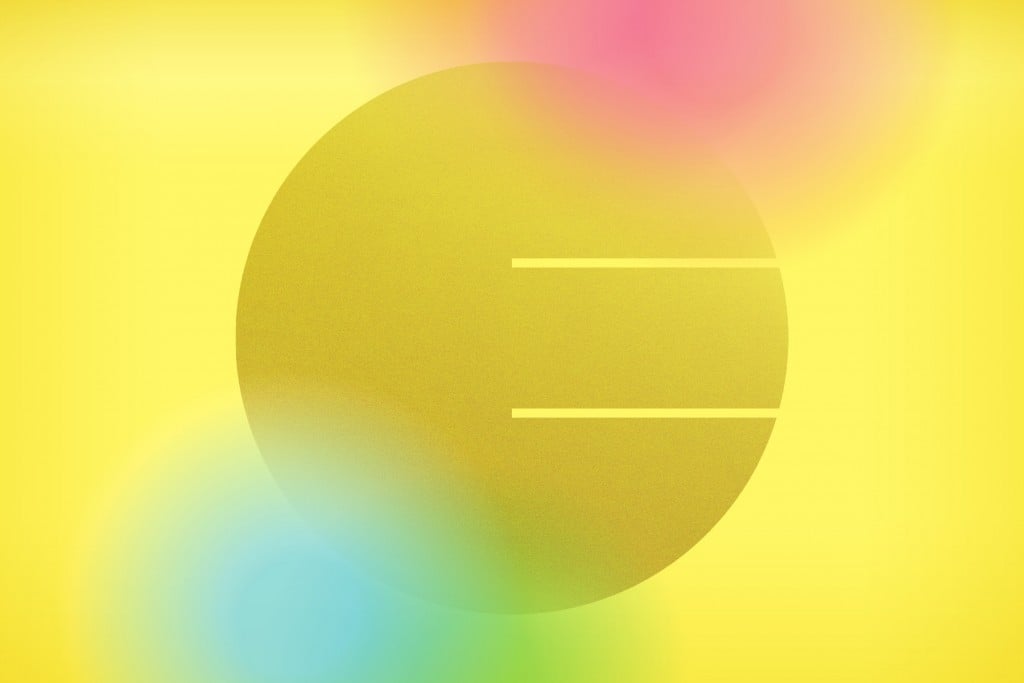 Thursday, January 1, 1970, 3:00 pm – 4:00 pm
View the event replay:
To register for the next CHANGE Event on

Arts & Culture

(Nov. 5), click here.
To register for the final CHANGE Event on

Natural Environment

(Dec. 3), click here.
Education: A Way Forward
The pandemic stalled exciting transformations in our system and exacerbated the roadblocks in schooling in Hawai'i. The ability of our state to thrive depends on our education continuing to innovate to overcome those roadblocks.
Hear from speakers about key developments in each area:
The pandemic exacerbated inequities in education in Hawai'i. How can we mitigate those inequities, especially now that money will be even tighter than before?
What is the role of distance and remote learning going forward?
Many of the public schools are further emphasizing career education. What are the best ways to accomplish those goals?
Universities are key engines in successful local economies. How do we turn the Universities of Hawai'i into a better engine for Hawai'i?
Panelists:
Jack Wong, CEO, Kamehameha Schools
Livingston "Jack" Wong was named Chief Executive Officer of Kamehameha Schools in September 2014. Prior to being named CEO, Jack served as an attorney for Kamehameha Schools for 17 years, and most recently served as KS' Vice President of Legal Services and General Counsel.
Guided by the vision of its Trustees, and under Jack's leadership, Kamehameha Schools embarked in 2015 on a bold, exciting voyage that envisions, in one generation, a thriving Lāhui in which all Hawaiian learners achieve post–secondary educational success, enabling good life and career choices. Grounded in Christian and Hawaiian values, learners will be leaders who contribute to their communities both locally and globally.
At the heart of this new journey are those who share this vision to ensure that all Native Hawaiians have the opportunity to succeed. Strong community collaborations, donor participation and key state, national, and international partnerships are vital to creating the means to propel our learners onto knowledge and career paths of their choice.
Susan Yamada, Director, UH Ventures and Co-founder, The ClimbHI Bridge
Ms. Yamada began her tenure as Director of University of Hawaiʻi Ventures in July 2017. She is responsible for creating a center for innovation whose mission is to support University entrepreneurs and commercialize University-generated innovations. She served for nine years at the Executive Director of the Pacific Asian Center for Entrepreneurship (PACE). PACE is the home for a set of experiential entrepreneurship programs located in the Shidler College of Business at the University of Hawaiʻi.
Ms. Yamada is also co-founder of The ClimbHI Bridge an organization that helps connect businesspeople and companies with teachers and schools.
Stacie Kunihisa, Principal, Kanoelani Elementary School
Principal Stacie Kunihisa has been with the Department of Education for over 25 years serving as a high school Language Arts teacher, a state standards alignment curriculum specialist, and a school administrator.   Principal Kunihisa is highly regarded in the field of education and is a strong voice for public education.  Most recently, she was awarded National Distinguished Principal of the Year for 2019 and represented our State in Washington DC last October.  In addition, she won the 2019 Masayuki Tokioka Leadership in Excellence Award and received $25,000 for herself and her school.  One of her school teams, Kanoelani Na Hopeano Aʻo, has also been recognized as the recipient for the 2019 Department of Education Team of the Year Award.  She also nominated her STEM teacher for the Presidential Awards for Excellence in Science 2019 and he was selected and the Hawaii representative.   
She juggles many hats and currently acts as the Complex Chair for Pearl City Complex, board member for the Pearl City Community Association, and board member for Hawaii Elementary and Middle School Administration Association.  She works tirelessly to ensure community and business partners work hand in hand with Kanoelani Elementary and her efforts have brought in over $150,000 in the past few years.  In short, Principal Kunihisa strives to "melt the walls" between schools and communities.  One phrase that sums up her educational philosophy can be found hanging on banners across the campus: WE > ME.
Dr. Ruth Fletcher, Head of School and President, St. Andrew's Schools
Dr. Ruth Fletcher is now in her fourth year as the Head of School and President of St. Andrew's Schools, a preschool through 12th grade Independent School, in downtown Honolulu. She is a 1981 graduate of the University of Delaware, earning her undergraduate degree in Biology and Geology. Dr. Fletcher was awarded a master's degree in Paleontology and a Doctorate in Paleoceanography from the University of Delaware as well. Recognizing that her true passion was to be an educator, Dr. Fletcher then earned a master's degree in Education through a unique partnership program between the Hawaiʻi Association of Independent Schools (HAIS) and the University of Hawaiʻi which focused on Private School Leadership.
Dr. Fletcher is a progressive and innovative educator whose work has impacted thousands of students, families and teachers. Prior to her headship, Dr. Fletcher enjoyed a 24-year career at Punahou School. She served as an Academy science teacher and department head and was instrumental in the visioning and design of the Mamiya Science Center. In addition, she served as the Dean of Professional Programs and the Director of the Hawaiʻi Association of Independent School/University of Hawaiʻi Master's Program in Private School Leadership. While at Punahou School, she co-authored Punahou Building Stories: Case Middle School articulating the importance of creating learning environments that inspire students to learn deeply and embrace global, ethical and environmentally friendly mindsets. Fletcher was selected to be part of the HAIS and CAIS (California Association of Independent Schools) task force to redesign the WASC (Western Association of Schools and Colleges) Procedures for Assessing Independent Schools and create those procedures for HAIS/CAIS.
Since Dr. Fletcher became Head of School at St. Andrew's, she has led the school in launching and implementing a comprehensive Social Emotional Wellness program from Yale University, raised the largest amount funds in the school's history, and completed an ambitious campus master planning project. Under her leadership, community partnerships have blossomed (e.g. Kamehameha Schools, The Queen's Health Systems, Stevens World Peace Foundation, Waikiki Aquarium, The Episcopal Church of Hawaiʻi, Land & Sea Festival) and the school has successfully personalized student learning.
Dr. Lynn Babington, President, Chaminade University
Dr. Lynn Babington assumed the presidency of Chaminade University on August 1, 2017 as the university's second lay president. Before joining Chaminade, she served as interim president of Fairfield University in Connecticut. Her leadership roles at Fairfield as Provost and Senior Vice President of Academic Affairs speak to her dedication to improving outcomes in higher education.
Dr. Babington's contributions to higher education, teaching and the health care arena are substantial. A lifelong advocate of teaching and learning with a breadth of experience in academic, health care and nonprofit settings, Dr. Babington is highly regarded for her work and regularly called upon for her expertise. She was a Fulbright Scholar at Ben Gurion University in Israel and was selected in 2013 as a Robert Wood Johnson Foundation Executive Nurse Fellow. Babington's successful career in healthcare, impressive record of external support, numerous teaching awards and advisory positions are testaments to the impact she has made.
She holds a bachelor's degree in nursing from the University of Michigan and a master's and doctorate in nursing from the University of Washington.
Currently, Dr. Babington is a member of the Hawaii Business Roundtable, a Board member of the of the Pacific Asian American Council, Girl Scouts Hawaii and St. Francis Healthcare System.
Moderator: Terry George, President & CEO, Harold K. L. Castle Foundation
Terrance R. George is Vice President and Executive Director of the Harold K. L. Castle Foundation, Hawaii's largest family foundation. Through its grantmaking, the Foundation invests about $7 million a year to build resources for Hawaii's future. Current areas of interest include public education redesign, near-shore marine resource conservation, and the development of vibrant communities in Windward Oahu. From 1998 to mid-2003, Terry was Chief Program Officer for the Hawaii-based Consuelo Foundation. From 1989 to early 1998, he served in the Ford Foundation's field offices in Manila and New Delhi as programs officer for rights and social justice, local governance, and regional security and cooperation. Terry is a 1976 graduate of Punahou School, and he received his B.A. from Stanford University and his M.A. from Tufts University's Fletcher School of Law and Diplomacy.
---
Presenting Sponsors
Y. HATA
HMSA
Community Sponsors
AMERICAN SAVINGS BANK
CENTRAL PACIFIC BANK
ST. ANDREW'S SCHOOLS
CHAMINADE UNIVERSITY
Student Sponsor:
DAMIEN MEMORIAL SCHOOL
Click here to see the entire CHANGE Event Series >>