Education 2021
September 23, 2021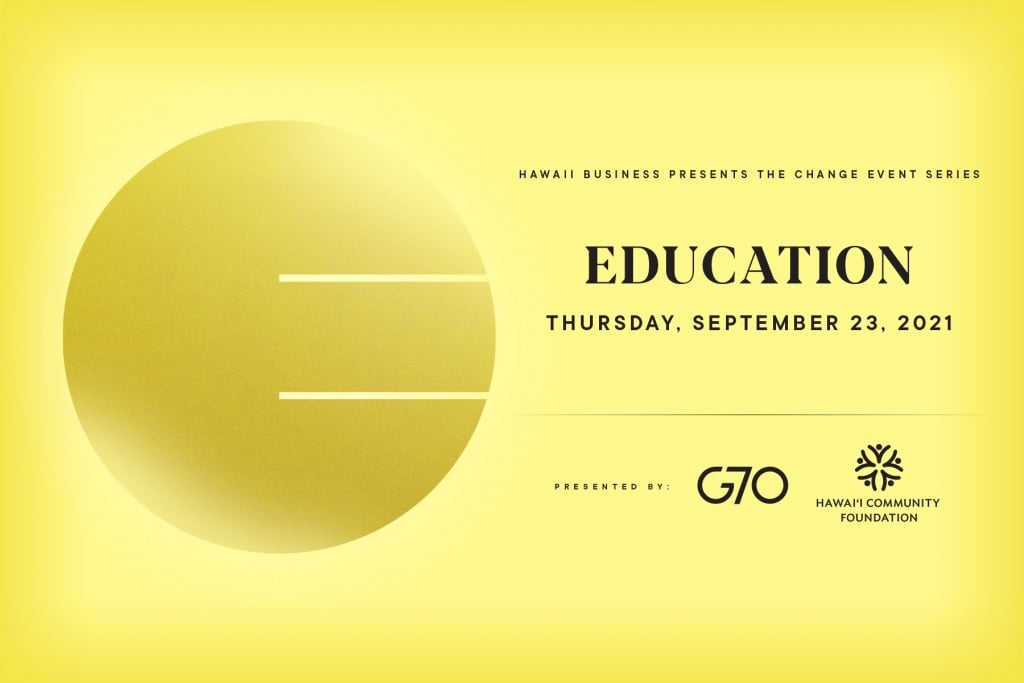 Educators from across the state will talk about the issues and opportunities Hawai'i's students are facing. From understanding our increasingly polarized society to finding ways to make a positive impact in their communities, attendees will hear how schools are empowering the next generation of CHANGE-makers.
During this event, our panelists discussed the following topics and more:
We live in an increasingly polarized society. How are schools teaching students to engage in civil discourse, responsibly consume information and correctly identify fake news?  
Students no longer need to graduate from high school before they can have an impact on their communities. What are some examples of student-created solutions to Hawaiʻi's largest challenges, and how is that preparing them for living-wage careers in Hawaiʻi?  

The last two school years forced students and teachers to pivot and innovate how they learn/teach. Has that also resulted in changes to the grading system? 

How has the pandemic permanently changed the future of education in Hawaiʻi? How has educational technology opened the doors to more innovative styles of teaching, learning and collaboration? 
Watch the replay:
Panelists:
Keith Hayashi
Interim Superintendent
Hawaiʻi State Department of Education
Keith T. Hayashi was appointed interim superintendent of the Hawai'i State Department of Education, effective Aug. 1, 2021. He will serve until the start date of a new superintendent to be appointed by the Board of Education.
Hayashi's 32-year career with the Department spans the school, complex area and state level. He has led Waipahu High School as principal since 2009, a position for which he has received numerous awards, including Hawai'i High School Principal of the Year and the collegiate Shirley B. Gordon Award of Distinction. He is credited with pioneering the Early College program in Hawai'i public schools and earned the distinction for Waipahu High as the state's first nationally recognized wall-to-wall academy model school.
Hayashi began his education career at Lehua Elementary as a teacher and went on to serve as a district resource teacher in Leeward O'ahu. He also served as a vice principal and principal at the elementary, middle and high school levels before becoming Pearl City-Waipahu Complex Area Superintendent. At the state level, he served as interim deputy state superintendent and as interim state superintendent in 2017. Hayashi earned his bachelor's degree in elementary education from the University of Hawai'i at Mānoa. He also holds two Master of Education degrees — in curriculum and instruction, and educational administration — from UH Mānoa.
Dr. Julie Mowrer
Acting Director
Center for Community Engagement at University of Hawaiʻi at Hilo
Dr. Julie Mowrer serves as the acting director of the Center for Community Engagement at the University of Hawaiʻi at Hilo. She is also the director of the English Language Institute, and spent the first 12 years of her career in higher education teaching English as a Second Language to students from all over the world.
Her passion is bringing together diverse groups of people and creating spaces grounded in community, equity and relationships that make risk-taking possible. This taking of risks is essential for true learning and growth to occur, whether in the classroom or out. Dr. Mowrer's focus on creating relationships of trust and belonging led her to her current work for the past five years in building understanding and relationships between higher education and the communities they serve.
Dr. Katina Soares
Principal
Molokaʻi High School
Dr. Katina Soares is a former student and the current principal of Molokaʻi High School. Her own negative experiences with school led her to drop out of public school after the 10th grade and dedicate her life to improving education for future students. She now has over 20 years of experience in education and administration.
She has been a student support specialist at UH Maui College, a school counselor in middle and high school, and an administrator of PreK through high school institutions in both charter and DOE schools.
Dr. Soares is a strong advocate and supporter for education innovation, creativity and imagination. She is a School Retool Fellow, member of the Hawaii Innovative Leaders Network, and has done extensive work with What School Could Be organization. She is currently an educational officer representative on the Hawaii Teacher Standards Board, she intends to advocate for quality teacher education programs and licensing protocols that will promote educators to positively impact the trajectory of success for Hawaiʻi students.
Dr. Soares believes that, when delivered effectively, education can give each next generation, not only the knowledge and skills, but the passion and power to become agents of positive change in the world.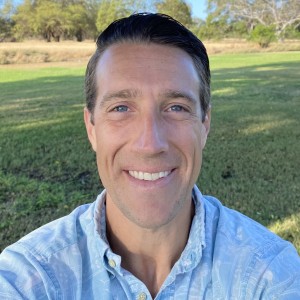 Dr. Alex Teece
Chief Education Officer
Dream House ʻEwa Beach
Alex Teece is the Chief Education Officer and School Leader of DreamHouse 'Ewa Beach. A member of the founding team, Alex has worked closely with community leaders, educators, parents, children, and stakeholders to launch DreamHouse 'Ewa Beach. He is responsible for overseeing the academic, organizational, and financial performance of the school, working closely with his school team, the school governing board, and the DreamHouse non-profit to ensure student and school success.
Alex brings educational leadership, non-profit, finance, fundraising, and teaching experience to DreamHouse, holds masters degrees from the University of Hawai'i at Mānoa, the University of Rochester, and Harvard University, and earned a doctorate in educational leadership from the University of Hawai'i at Mānoa in July 2020, with his dissertation focusing on starting new charter schools in Hawai'i.
Alex became a father earlier this year and enjoys the outdoors, traveling, and spending time with his wife, son, and black lab.
Ululani Shiraishi
Kumu 'Ōlelo Pelekania
Kamehameha Schools Maui
Ululani Shiraishi believes that quality relationships and learning flourish in safe authentic environments where content is relevant, work engaging, and learning experiences reflect a thriving connection to place and people.
As a 6th grade English teacher at Kamehameha Schools Maui, she collaborates with the broader learning community to collectively design, implement, and refine personalized learning experiences grounded in Christian and Hawaiian values. Ululani is a National Board Certified Teacher and is currently finishing her Master's Degree in Education with an emphasis on Student Learning and Wellbeing.
She is intrigued by people's stories and enjoys connecting with others, traveling, and learning new things. She and her husband are humbled and grateful for the generations of 'ohana that Maui has grown and nurtured.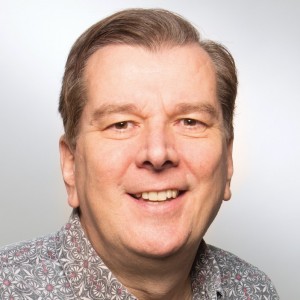 Moderator: Steve Petranik
Editor
Hawaii Business Magazine
Click here to view the entire CHANGE Event Series