CHANGE: Natural Environment 2020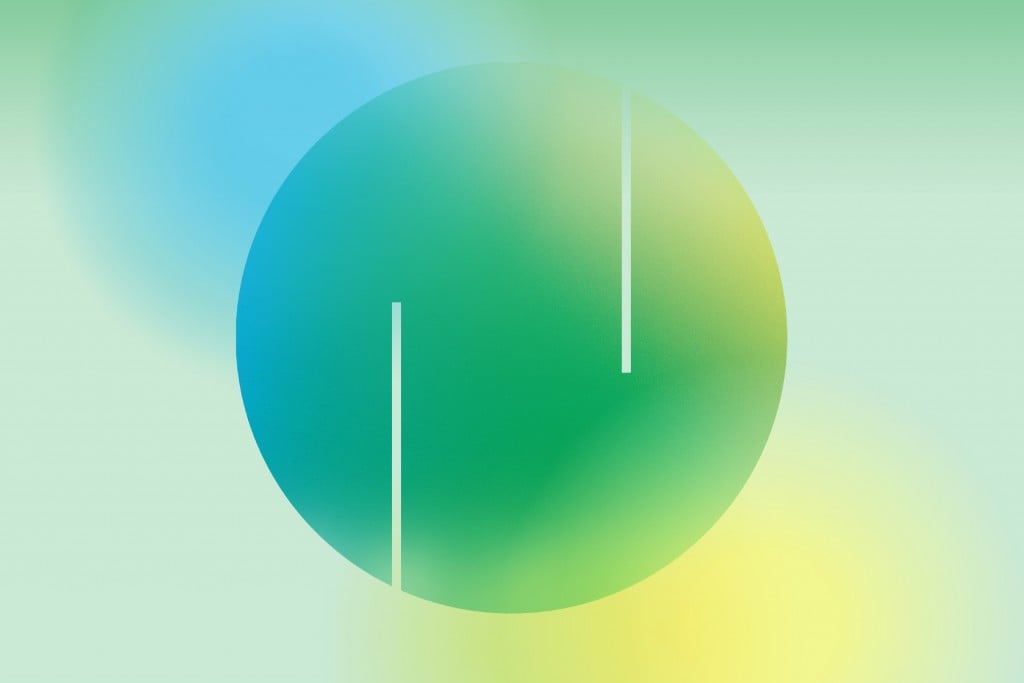 Thursday, March 12, 2020, 3:00 pm – 4:00 pm
Watch the replay:
We must focus on preserving and restoring our natural resources.
Hear from our speakers about key developments in:
How to create a tourism industry that creates plenty of jobs and is sustainable for Hawai'i's environment.
How to continue to develop as a world leader in clean energy.
What steps can ordinary people take to become better stewards of the land and sea.
Speakers:
Dawn Lippert, CEO, Elemental Excelerator
Dawn Lippert is CEO of Elemental Excelerator, a startup program that each year funds 15-20 companies up to $1 million each to improve systems that impact the planet and people's lives: energy, water, agriculture, transportation, and beyond. Dawn initially started funding companies in Hawaii in 2009, and in the past five years alone Elemental has awarded over $30 million to 82 portfolio companies. This funding goes toward innovation projects that are co-designed and co-deployed by the startup, customers, community members, and the Elemental team in the geographies of Hawaii, Asia, and California. Elemental portfolio companies have gone on to raise follow-on funding of over $720 million. Elemental is a non-profit funded by a coalition of utility partners, corporate partners, philanthropic organizations, and the U.S. Navy.
John Leong, Co-founder and CEO, Pono Pacific Land Management LLC and Kupu
John Leong's passion for creating a more resilient Hawai'i is the inspiration and foundation for his ground-breaking work and accomplishments. As an environmental entrepreneur, Leong has helped to develop Hawai'i's green jobs industry, increasing conservation awareness and creating career opportunities in natural resource management and sustainability.
After graduating from the Wharton School of the University of Pennsylvania in 2000, Leong founded Pono Pacific Land Management, LLC, a conservation and land management services company. Pono Pacific is the only comprehensive, private natural resource management company in Hawai'i, which today impacts important conservation, agriculture, and other lands throughout the state. Striving to continually innovate the company and its services, Leong has bridged Pono Pacific's long-term conservation management goals with revenue-generating sustainability projects in renewable energy, reforestation and food production.
In 2007, Leong co-founded non-profit organization Kupu, to cultivate positive environmental impact by focusing on developing Hawai'i's next generation of environmental stewards and community leaders. Kupu's youth conservation and sustainability programs provide environmental and cultural education and experiences, as well as personal and professional development opportunities. Over the past decade, Kupu has helped to engage over 4,000 program participants statewide, many who have since established successful education and career pathways in conservation and sustainability. Through its innovative programs and partnerships, Kupu has generated a total of more than $113 million in economic impact for the state, with a 1 to 3 cost-to-benefit ratio.
Born and raised in Hawai'i, Leong is a graduate of Punahou School. He is married to fellow high school alumna and Pono Pacific and Kupu co-founder Julianna Rapu Leong. Together they have four amazing children and live in Honolulu, Hawai'i.
Kamanaʻopono Crabbe, CEO, The Kohala Institute
Dr. Kamanaʻopono M. Crabbe serves as a seasoned spokesperson and representative for the Native Hawaiian community on matters involving Native Hawaiian history and resilience, and current social, cultural, educational, economic and political issues and trends affecting Native Hawaiians, Hawai'i and the Pacific.
Dr. Crabbe has focused his personal, academic and professional career toward improving Native Hawaiian well-being. He sits on several high-level policy and governing boards around the world and locally. Crabbe's executive leadership is demonstrated through civic positions like the Hawai'i Executive Conference Advisory Board; Executive Committee of the Assembly of Austronesian Leaders; IUCN World Conservation Congress 2016, Steering Committee Member; Nā Limahana O Lonopūhā Native Hawaiian Health Consortium, President; The Native Hawaiian Justice Task Force, Vice Chair. He was the Director of Psychology Training at the Waiʻanae Coast Comprehensive Health Center from 2008-2010. In 2009, he joined the Office of Hawaiian Affairs (OHA) as its Research Director, focusing on demography, land, culture, and history projects where he began some of Hawaiʻi's most innovative research projects.
In March 2012, Dr. Crabbe was appointed the Chief Executive Officer for OHA, a semi-autonomous government agency whose charge is to empower Hawaiians and strengthen Hawaiʻi. As OHA's Ka Pouhana, the main post of the hale, he grounded the organization in Kūkulu Hou – his vision to reestablish and rebuild the mana of kānaka maoli. Dr. Crabbe directed OHA's efforts in addressing its strategic priorities of ʻAina (Land & Water), Moʻomeheu (Culture), Ea (Governance), Hoʻonaʻauao (Education), Hoʻokahua Waiwai (Economic Self-Sufficiency) and Mauli Ola (Health). He has received numerous cultural distinctions and formal awards recognizing his executive leadership accomplishments, such as the World Indigenous Peoples Conference on Education Leadership Award, American Psychological Association's Minority Fellowship Program Predoctoral Fellowship, and the Hawaiʻi Psychological Association Patrick H. DeLeon, Ph.D. Lifetime Achievement Award among many others. Uplifting the mana and mauli ola of the Hawaiian community through transformation and indigenous excellence are pillars of his leadership values. Crabbe serves his community as a hoʻoponopono practitioner (trained by Abbie Napeahi and Howard Peʻa), chanter (trained by Kumu Hōkūlani Holt), and 'aha 'awa ceremony and protocol expert. In 2006, he established the non-governmental organization, ʻAha Kāne: Foundation for the Advancement of Native Hawaiian Males. He earned his doctorate in clinical psychology from the University of Hawaiʻi at Mānoa and remains a licensed clinical psychologist helping countless families, youth and communities.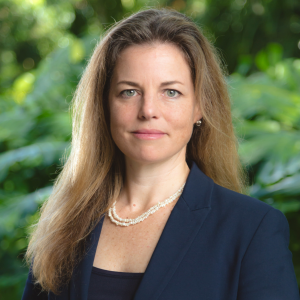 Celeste Connors, Executive Director, Hawai'i Green Growth
Celeste Connors has twenty years of experience working at the intersection of economic, environment, energy, and international development policy. Before joining Hawai'i Green Growth, she was CEO and co-founder of cdots development LLC, which works to build resilient infrastructure systems and services in vulnerable communities. Celeste previously served as the Director for Environment and Climate Change at the National Security Council and National Economic Council in the White House where she helped shape the Administration's climate and energy policies, including the Sustainable Development Goals (SDGs). Prior to joining the White House, Celeste served as a diplomat in Saudi Arabia, Greece, and Germany. She also held positions at the U.S. Mission to the UN, served as the Climate and Energy Advisor to the Under Secretary for Democracy and Global Affairs at the U.S. Department of State, and worked for City of New York.
Celeste is a Senior Adjunct Fellow at the East-West Center and was a faculty member at the Johns Hopkins University School of Advanced International Studies (SAIS) in the Energy, Resources and Environment Program. She holds an MSc in Development Studies from the University of London's School of Oriental and African Studies (SOAS) and a BA in International Relations from Tufts University. Celeste has served on numerous boards including her current service on Hawaiian Electric Industries, the Global Island Partnership (GLISPA), the Institute for Sustainability and Resilience at the University of Hawai'i and Icebreaker One. She previously served on the Board of America's Service Commissions, the IUCN World Conservation Congress National Host Committee, and was a Term Member on the Council on Foreign Relations. Celeste grew up in Kailua, O'ahu.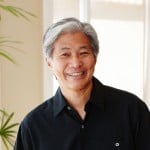 Charles Kaneshiro, President & COO, G70
Charles Kaneshiro is the president and COO of G70. Charles, who joined G70 in 2000, led the firm during a pivotal period in the company's history that included:
Rebranding of the firm in 2016
Opening of G70 office in Jakarta, Indonesia in 2016
Relocation of the Honolulu office from McCandless Building to the Financial Plaza of the Pacific office complex in 2018
Reorganization and expansion of the firm's leadership and operational structure
Charles was among the state's first LEED Accredited Professionals and is a passionate sustainability advocate. Under his leadership, G70 has achieved many sustainability "firsts" including:
First LEED Platinum School – Hālau Ho'olako at Kanu o Ka 'Āina Learning 'Ohana
First LEED Platinum Laboratory – University of Hawai'i C-MORE Hale
First LEED Platinum Commercial Interiors – Group 70 2nd Floor Offices
First LEED Certified Preschool in Honolulu – Central Union Preschool
First LEED Certified Public School – DOE Pu'u Kukui Elementary in Wailuku, Maui
First CHPS Project – 'Iolani School Sullivan Center
Charles was nominated as the first green school advocate for the state of Hawai'i in 2007 and served on the steering committee for the development of the Hawai'i CHPS (Collaborative for High Performance Schools) green certification program. Under his leadership, G70 was recognized as Pacific Business News' inaugural winner of the "Best in Sustainability" award during the 2014 Business Leadership Awards.
Charles has served in various leadership roles with the AIA Honolulu including 2010 president, secretary and director. He currently serves as past president of the Association For Learning Environments – Hawai'i Chapter.
Moderator:
Steve Petranik, Editor,
Hawaii Business Magazine
---
Presenting Sponsors
Y. HATA
HMSA
Community Sponsors
ULUPONO INITIATIVE
HAWAIIAN AIRLINES
G70
TITLE GUARANTY
Student Sponsor:
DAMIEN MEMORIAL SCHOOL
Click here to see the entire CHANGE Event Series >>