Natural Environment 2021
This discussion included panelists and attendees from across the Islands for an informative and important conversation about how to responsibly interact with our natural environment.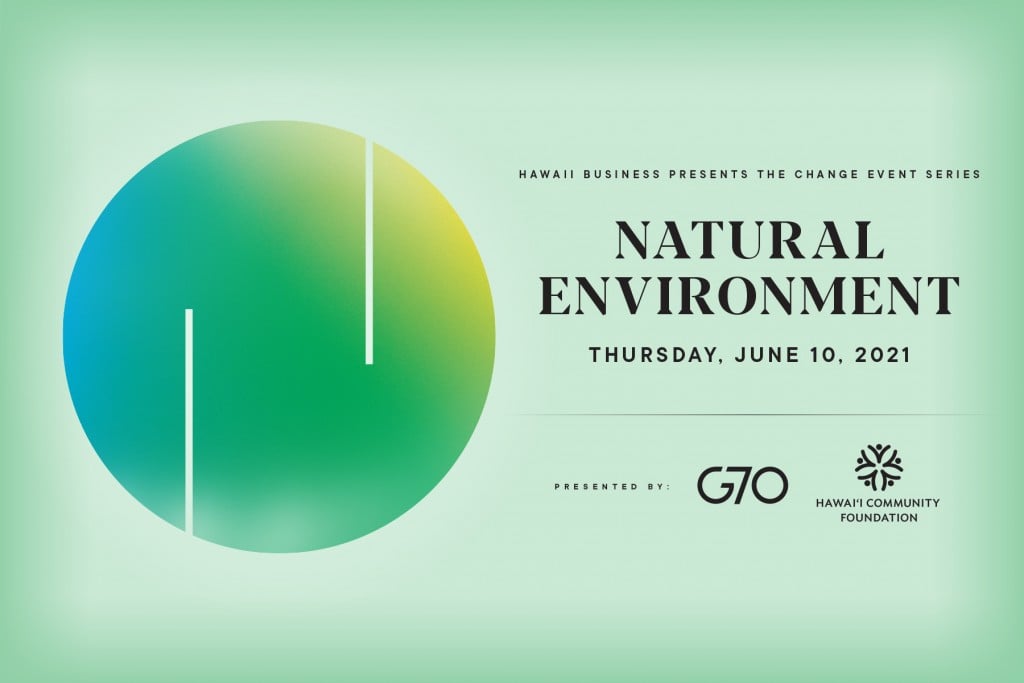 During this event they discussed the following topics:
Make large-scale tourism sustainable.
Meet or surpass our clean energy goals.
Feed ourselves with more sustainable local food.
Properly manage public lands for the greater good.
Watch the replay:
Event Resources:
Performance-Based Regulation:
Studio Resilience is a design lab that creates digital artifacts for exploring and sharing the impact humans have on our environment.

Big Island Invasive Species Committee

is a project of the University of Hawaiʻi Pacific Cooperative Studies Unit. The Committee works to address invasive species issues on the island of Hawaiʻi

Kauaʻi Island Utility Cooperative

serves 33,000 electric accounts on the island of Kauaʻi
Ulupono Initiative works to advance catalytic change in the crucial areas of locally produced food, renewable energy, clean transportation, and better management of freshwater and waste.
Learn more about how biocontrol helps Hawaiʻi here.
What is the Marine 30×30 Initiative? Information can be found here.
The mission of Wastewater Alternatives & Innovations is to reduce sewage pollution and restore heathy watersheds by providing innovative, affordable, and eco-friendly solutions to waste and wastewater management.

WAI is also working on a free online decision tool to help people navigate available options and vendors to find the best solutions that work for both them and the environment.
Panelists:
Sonia Lo
Chief Executive Officer
Sensei Ag
David Bissell
President & CEO
Kauaʻi Island Utility Cooperative (KIUC)
Springer Kaye
Manager
Big Island Invasive Species Committee (BIISC)
Eric Co
Senior Program Officer for Ocean Resiliency
Harold KL Castle Foundation
Murray Clay
President
Ulupono Initiative
LiAnne Yu
Co-Founder
Studio Resilience
Moderator: Steve Petranik, Editor, Hawaii Business Magazine