Changing the School System to Put Our Children First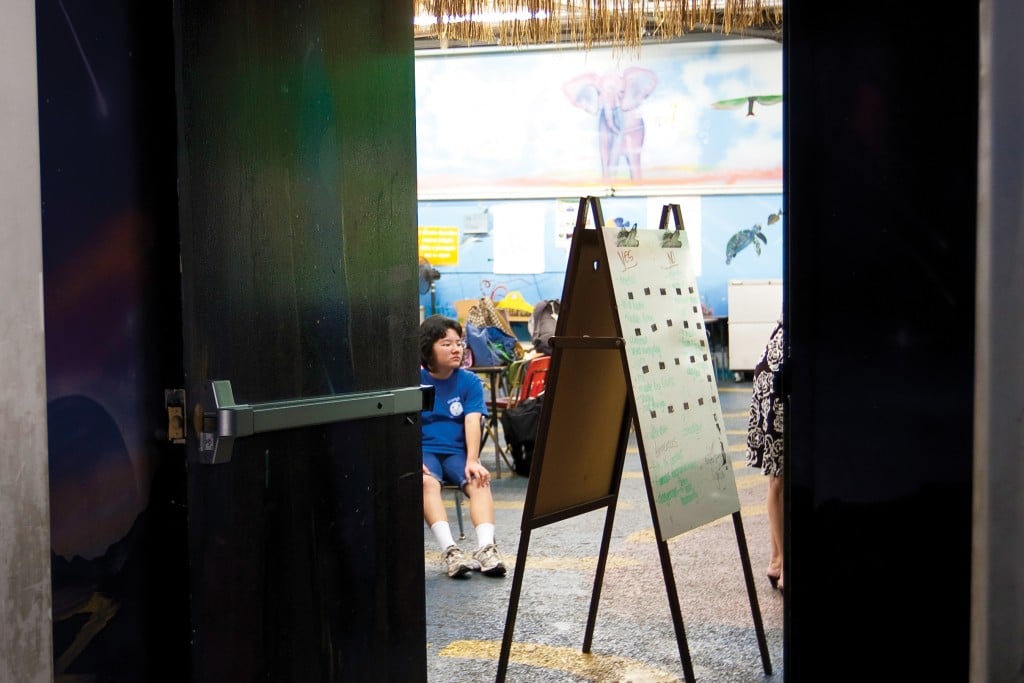 In January, Hawaii's three former governors offered this plan for fixing our school system. The effort was organized by a nonprofit group called Hawaii's Children First, which is dedicated to reforming public education in Hawaii. (Disclosure: Steven Petranik, editor of Hawaii Business, was one of the group's organizers.) Here is the governors' full declaration.
Hawaii's Children First
The interests of Hawaii's children should be our highest priority. Unfortunately, our public education system often fails to put students first. Furlough Friday is the latest and most obvious indication that something is badly wrong.
Teachers, principals and parents – who want to do their best – are also victims of our broken system.
Hawaii can create schools that put students first, but meaningful change will be difficult. The public education system spends billions of dollars each year and employs more workers than do Hawaiian Electric Industries, HMSA, Alexander & Baldwin, Hawaiian Airlines, Kaiser Permanente Hawaii, First Hawaiian Bank and Bank of Hawaii combined.
Yet what have been the results?
• Median scores on national exams put Hawaii near the bottom of all the states.
• Business and military leaders say the reputation of Hawaii's public schools makes it difficult to attract top personnel to the Islands.
• Labor unions say public school graduates are often unable to pass apprentice exams.
• The University of Hawaii says many public high school graduates are not ready to take college-level courses offered at the community colleges. According to placement exams, 79 percent need remediation in math and more than half in reading.
• Local companies say most high school graduates are unprepared even for entry-level jobs.
The present system is controlled collectively by the Board of Education, Legislature and governor. It's as if we have a single car with three very different drivers, each trying to navigate a different route while arguing with the others. The results are predictable. We can't expect good results – or know who to blame for bad results – with so many competing leaders.
In the schools, it is unrealistic to expect success from principals who have little control over resources and staff. For example, it can take years of painstaking effort before a principal can remove an underperforming teacher from the classroom.
Here is how we can create an education system that puts students first.
Replace the Board of Education
Make the governor fully accountable for public education in Hawaii by replacing the elected Board of Education with one that is appointed by the governor.
No one is fully accountable now. The governor, Legislature and elected school board all share responsibility for education. Shared power means no one is fully accountable, and each group blames the others for failures.
Ask yourself: How many members of the Board of Education can you name? What do you know about their backgrounds? What are their positions on education? Most people will have difficulty answering these questions. In contrast, voters closely watch each election for governor and the major issues in the campaigns are well reported and understood. If the governor was accountable for public education, student outcomes and key education issues would be highlighted as a major part of the state's main political campaign.
Make no mistake, powerful interests will fight to protect the status quo.
An elected school board may seem more democratic; but few individual voters watch school board campaigns nearly as closely as do the unions that represent teachers, administrators and other employees of the Department of Education.
Virtually every governor over the past 50 years has tried in one way or another to decentralize or reform the DOE. Each effort has had broad support from the public, but each failed because the system fought back against effective reform and the governor did not have the authority to overcome an entrenched bureaucracy. By giving ultimate responsibility to a single elected official – the governor – real reforms can happen.
Power to the Principals
Give principals the power and resources to be true leaders of each school, and then hold them accountable.
Principals make all the difference in the success or failure of a school; there are numerous examples nationally of a principal transforming a failed school. But most principals in Hawaii feel powerless to make needed changes. We must give them the resources and clear-cut authority to transform their schools. Principals should be able to hire teachers and terminate underperforming teachers based on an evaluation process that emphasizes student growth and achievement.
Principals also need to wrest control of their budgets from centralized bureaucracies, which are insensitive to local needs. Principals currently control less than half the school-level budget, and almost all of that must cover personnel costs, leaving little for the particular needs of individual schools. Put 90 percent of each school's budget under the principal's control, with support and oversight from a complex-area administrative team. They can allocate school-level resources better than a centralized bureaucracy. Though centralized services seem to make sense from an efficiency standpoint, greater efficiency will be achieved when principals have the option of paying for services from the DOE out of their school budget or finding a more cost-effective alternative.
More Classroom Time for Students
Children need more time to learn and teachers more time to teach. Hawaii had one of the shortest school years in the country, now made even shorter by Furlough Fridays. The quality of classroom time is crucial to learning, but so is the quantity.
Preparing for important student tests takes time. Teachers argue that the testing required by the No Child Left Behind Act forces them to teach to the test and neglect other learning. Tests are not only required by law, they are a significant contributor to assessing student outcomes. Increasing classroom time will help students master the fundamentals and meet the standards that are tested, without sacrificing the development of other essential skills, such as critical thinking.
Excuses, Excuses
We've heard many excuses for Hawaii's poor learning outcomes over the decades, but none are valid:
• Poverty: Apologists say Hawaii has a lot of students from poor families, but the reality is different. Hawaii has a relatively low percentage of students from poor families, as measured by qualification for the free-lunch program under federal criteria – 28.88 percent versus the national average of 30.53 percent.
• Special Education: Some say Hawaii has many special-needs students, but Census Bureau data show Hawaii has a relatively low percentage of students who require special-education services – 11.69 percent versus the national average of 14.65 percent.
• Unions: Some people blame unions for Hawaii's poor school system, and it is true that unions have helped block many reforms, but most of the states with the highest ranked school systems have unionized teachers.
• English-language skills: Another inaccurate excuse is that Hawaii has a lot of students with poor English skills. Students with limited English proficiency comprise only 8.67 percent of the total public-school enrollment in Hawaii. The percentages are much higher in many other states: California (25.6 percent), New Mexico (19.9 percent), Nevada (16 percent), Alaska (15.6 percent), Texas (15.2 percent), Arizona (14.9 percent), Florida (12.2 percent), Colorado (11.8 percent), Oregon (10.5 percent), and Utah (10.2 percent).
• Money: More resources are always nice, but school funding is not the reason for poor student performance. According to the U.S. Census Bureau, Hawaii is 13th highest among the 50 states in per-student operating expenditures, $11,060 versus a national average of $9,666. Hawaii's all-inclusive per-student annual expenditure of about $16,000 far exceeds the annual tuition at most of Hawaii's 125 private schools.
• Private schools: Some people say private schools in Hawaii cherry-pick many of the brightest children. But 11 other states have a higher percentage of school-age children in private schools than Hawaii's 16 percent.
Just the Beginning
Our recommendations are the foundation for a transformation of Hawaii's public schools, but we recognize that more is needed. Emphasizing student growth and achievement will require restructuring the education bureaucracy, ensuring that more resources make their way to the classroom and adopting changes that improve the quality of teaching, such as pay for performance, a student growth-and-accountability model, better support for charter schools and other reforms associated with the "Race to the Top" program.
Of course, further reforms should be the subject of many future conversations, but we stress, that accountability is essential and that student growth and achievement must be the primary objective.