Changing What Locals Buy and Eat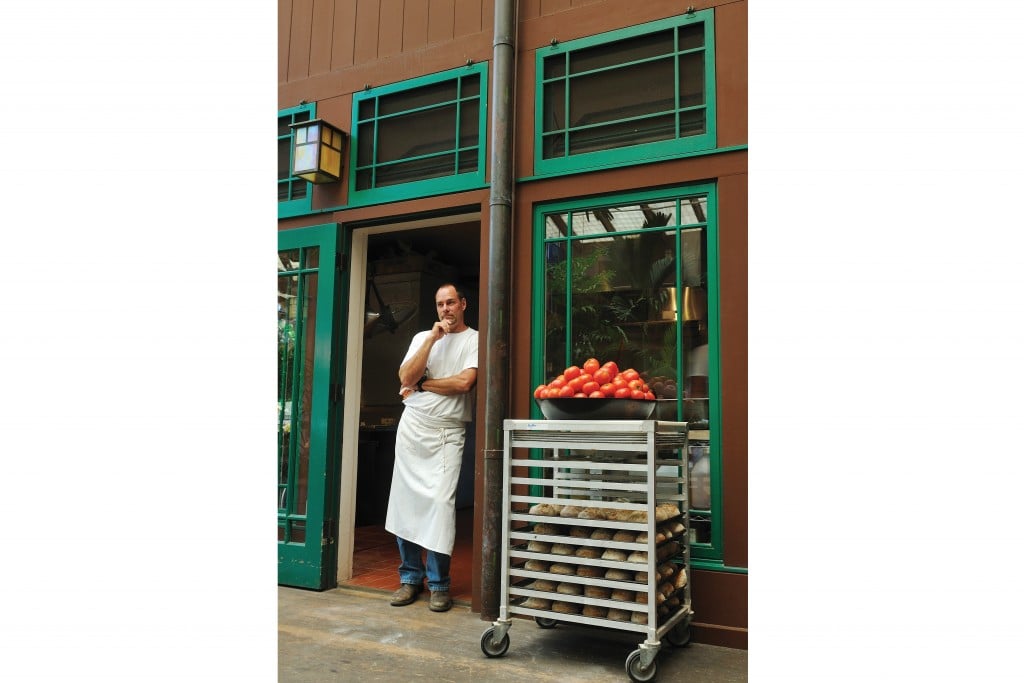 When Jim Moffat moved his career as a chef and restaurateur from the Bay Area to the North Shore of Kauai, he already knew "sustainability" and "eating local" weren't just catch phrases, but time-tested concepts he'd seen practiced in Mediterranean Europe.
"In southern France, you ate what grew in the family garden in the summer and you'd better put things away to eat in the winter," Moffat says, citing what he calls the "obvious, peasant theory" that has guided him since opening Bar Acuda, his successful tapas and wine restaurant in Hanalei, and now the new Living Foods Market & Cafe.
The new market/cafe opening soon in Kauai's latest retail development, Kukuiula Village in Poipu, will emphasize food grown in Hawaii, he says.
Moffat says he hopes the variety and quantity of local produce available daily at Living Foods will change the way people on Kauai shop and eat, and the way local farmers operate.
"If I can get Kauai farmers to grow twice as much as they do now, it gives them more outlet, visibility and leverage," Moffat says.
Moffat says he is partnering with farmers and nonprofits to forge new distribution methods. "Whatever happens in the rest of the world, I'd like to believe we can create something sustainable here."