Chasing Lava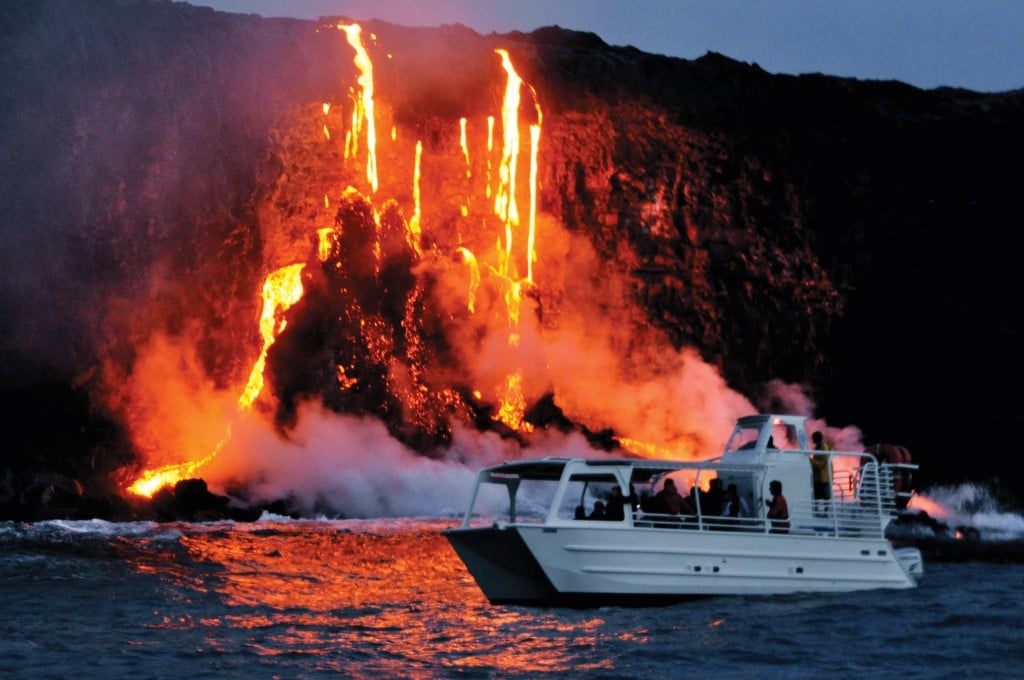 Charging through five-foot swells, soaked by waves while clinging to the rail of a 34-foot boat, you realize that seeing lava flow into the ocean isn't for wimps. 
"This is not your powder-puff boat ride," says Capt. Shane Turpin. "It's one of the most adventurous things I've ever done."
Turpin and his partner, Dan Smith, run Lava Ocean Tours out of Pohoiki on a boat called Lavakai. Pohoiki, also known as Isaac Kepookalani Hale Beach Park, is on the east cape of Hawaii Island, among the harshest coastlines in the archipelago.
Over time, the business has evolved. "We started out a trip a day, then two trips," Turpin says. "The next thing you know, it's six trips a day. We decided it was a good idea. It sure beats laying tile."
The unpredictability of lava is the hard part, with flows changing all the time or disappearing for a while.
"When lava's here, it's hotter," he says, referring to the bookings, not the temperature.
"But people want to see it, whatever state it's in. People want to see the coastline. It's a very scenic coastline: the black sand beaches, sea arches, lava tubes, the junglescape.  … (Whales and) spinner dolphins are regular. It's an extreme boat ride."