Coconut Island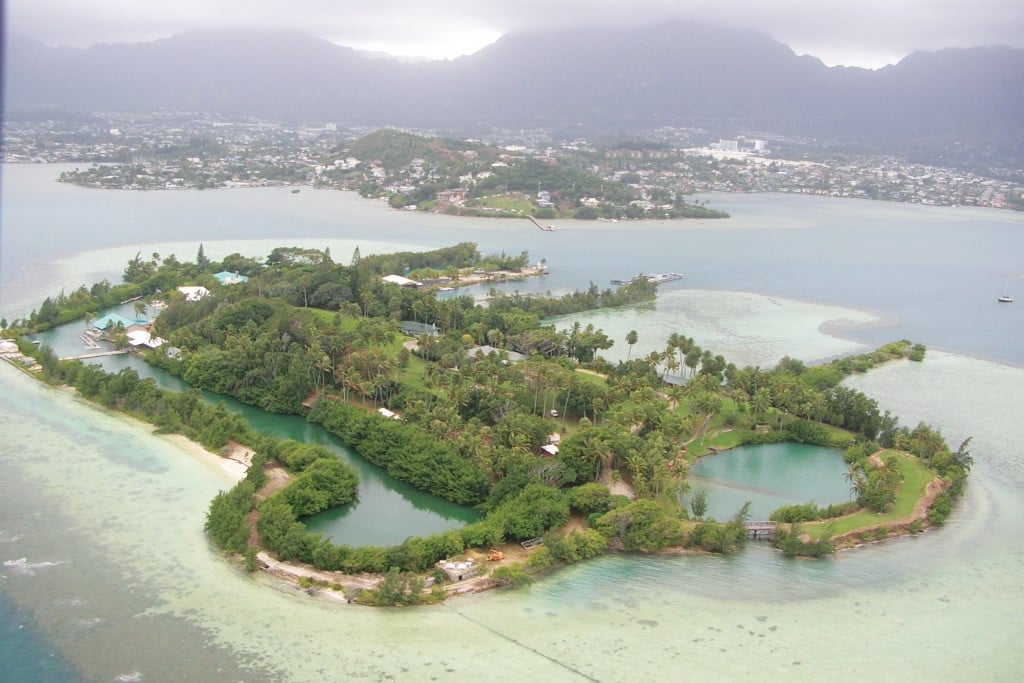 The assessed value of Coconut Island – also known as Moku o Loe – is $2,666,500. The details, though, are more complicated.
In the 1930s, Christian Holmes II, heir to the Fleischmann Yeast fortune, bought the island from Bishop Estate and began converting it into his personal playground. Using dredging spoils, he more than doubled its size, adding an artificial lagoon, a zoo and a dock for the Seth Parker, his four-masted schooner.
After Holmes' death, the island was bought by wealthy oilman Edwin Pauley. In 1951, Pauley helped establish what would become the Hawaii Institute for Marine Biology, which still occupies the island. But, in 1965, a state assessor discovered that property taxes had never been paid on the landfill created by Holmes. The state, noting the property was built on state-owned submerged land, seized this portion of the island. Ownership of Moku o Loe remains split to this day.
In 1987, Pauley's heirs sold the private portion of Coconut Island to Japanese real estate mogul Katsuhiro Kawaguchi for $8.5 million. Then, in 1995, they helped the University of Hawaii Foundation buy it back for $2 million. Today, the UH Foundation's 12.5 acres are assessed at $1,119,000. Holmes' Folly – the 16.3 acres owned by the state – is valued at $1,547,500.
The view: Priceless.