Community First
The CHANGE Framework is Addressing Equity from the Ground Up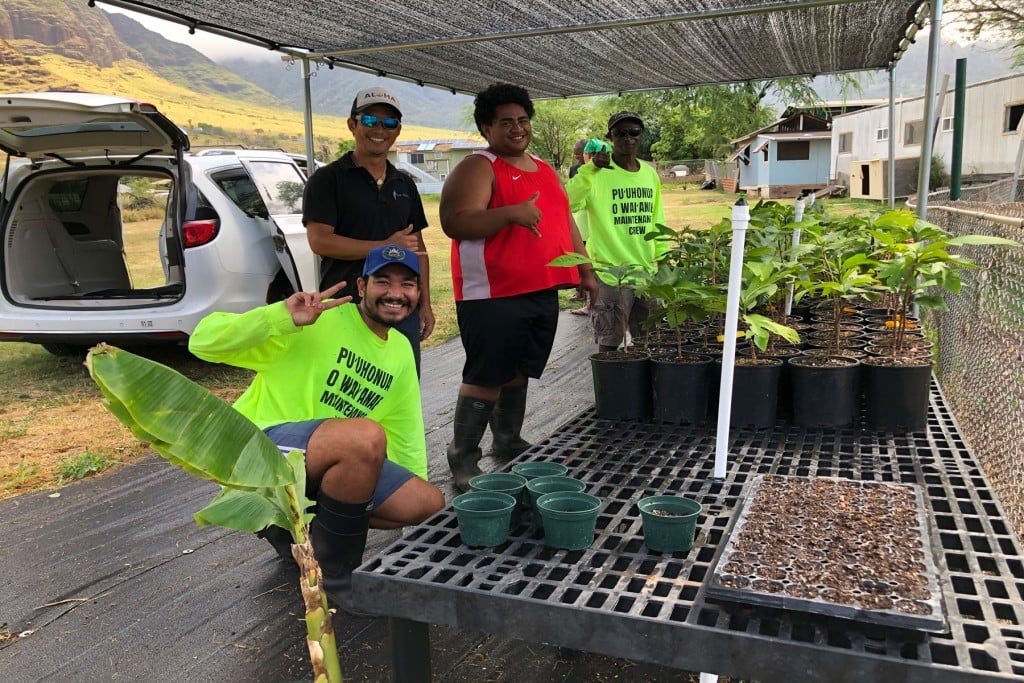 At the edge of the Waiʻanae boat harbor is Pu'uhonua O Wai'anae (POW), a village of approximately 250 people including children, working families, and kūpuna—all living unhoused. Around here, everyone has a role in their community, whether that's manning the food pantry or caring for the nearby park. They even have a mantra, "Kuleana wakes up mana."
In late 2019, POW and its nonprofit, Dynamic Community Solutions, purchased 20 acres overlooking the boat harbor with the vision to create what they're calling the POW Farm Village. It's here that residents will grow produce like 'ulu and kalo for their own meals and for others along the Wai'anae Coast and build hale for family residences at low rent prices.
In August, to support the beginning phases of the village, Dynamic Community Solutions was selected for a Hawai'i Community Foundation (HCF) CHANGE grant. The nonprofit is one of 194 grantees selected statewide for its work to address some of Hawai'i's biggest challenges.
HCF is focused on rewiring the systems that are driving inequities across our state. Each letter of the CHANGE Framework represents a sector, or six areas, that affects our community and its ability to thrive. To track the progress on each sector, HCF has assembled a curated set of data that serve as indicators; the organization is also making deep investments into the community with the support of hundreds of donors and working with partners across the state from government to nonprofits to find solutions together—all for its vision to see an equitable Hawai'i.
"Kuleana wakes up mana." – Pu'uhonua O Wai'anae (POW) Village
The first year of the grants program is aimed at understanding what's happening in the sectors—including areas that might need more support or pinpointing where momentum is taking place and more investment is needed.
A total of $7M was deployed in this inaugural year of the program, including $2M from 665 donors statewide and $5M from philanthropist MacKenzie Scott's generous gift to HCF in 2020.
"To address Hawai'i's inequities we have to uncover the root of the problem by speaking with the people closest to the work," says Michelle Kauhane, senior vice president of Community Grants and Initiatives at HCF. "Over the past few months, we've spent hundreds of hours with our local nonprofits to learn and to listen to how they are approaching our state's challenges and to hear their solutions."
HCF staff spent more than 340 hours with applicants in virtual interviews—or more accurately put, deep conversations—to assess where HCF resources can make the most impact. Funding can be used for general operating and program expenses, giving grantees flexibility to meet their organization's needs.
"By the end of the grant period," says James Koshiba, vice president of Dynamic Community Solutions, "we hope to have completed our Farm Village and serve as one model for how to build truly affordable and sustainable communities rooted in aloha." Now that's the kind of change everyone can get behind.
To support the CHANGE Framework, visit Hawaiicommunityfoundation.org/CHANGE