Construction Software That's Easy and Affordable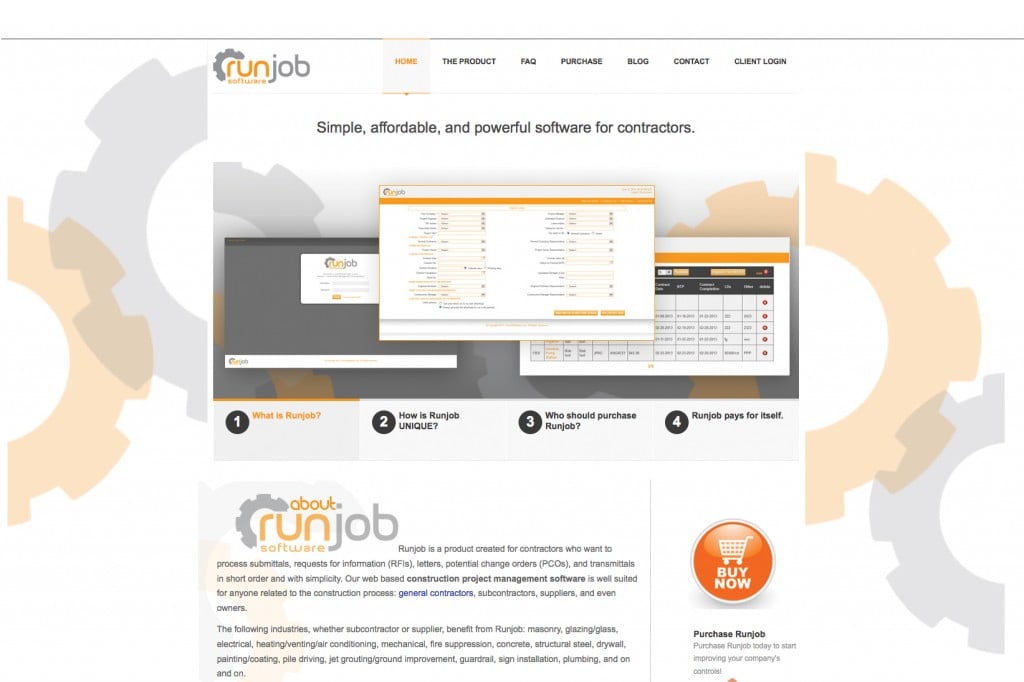 Creator:
Scott Jennings has degrees in civil engineering and 25 years of experience in the construction industry. He owns construction businesses in Hawaii and Washington that produce roughly $20 million in sales a year. Runjob Software is his first program, designed to meet a need he said hadn't been filled: affordable and easy-to-use software tailored for small and medium construction companies.
What is it?
Runjob is a Web-based construction-management software that produces standard documents, which can be used for any project ranging from building a lanai to repairing a road. "After you populate the database with all of your suppliers and contractors, you are then able to generate forms, such as a letter, a submittal or a transmittal," says Jennings. The software program will then prepopulate data and helps track issues and changes, streamlining the process more than Microsoft Word or Excel, and thereby reducing errors.
"I do like the concept of tracking the jobs through Runjob," says Charity Brown of a Kaneohe general contracting company called Nick Lohr Construction, which currently uses QuickBooks. "That is a very organized way to run any business."
Market:
Runjob was created for general contractors, subcontractors, suppliers and owners who work in construction in the U.S., and can be used by businesses that do everything from masonry and drywall to plumbing. Jennings says it's suitable for contractors doing anywhere from $15,000 to $25 million in business a year, and have individual projects that are worth between $10,000 and $5 million.
Differences:
Other construction software programs cost a minimum of about $7,000, and provide online user interaction and other features. "What I found is that they do more than I needed to do," says Jennings. "I needed a software that was affordable yet powerful and didn't have all the bells and whistles I didn't want to pay for."
---
Know about an innovative local product or service?
Tell us at feedback@hawaiibusiness.com