Corporate Anniversaries 2017
What does it take to succeed in Hawaiʻi? Read stories from local companies that have endured and flourished for many years.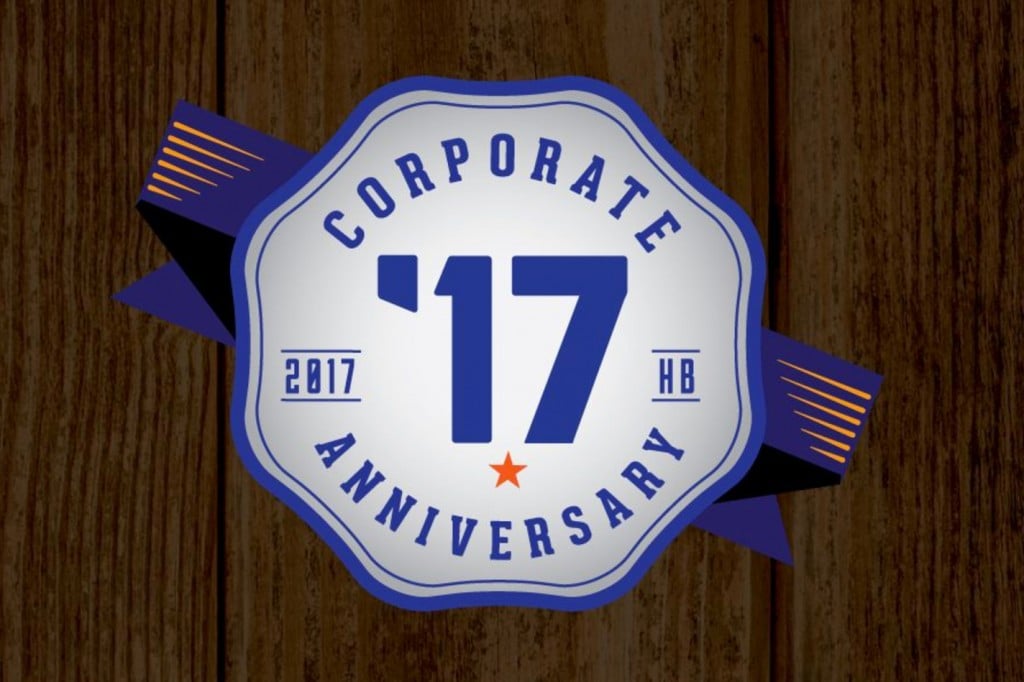 What does it take to succeed in Hawaii? Read stories from local companies that have endured and flourished for many years. Each has its own unique recipe for achievement and accomplishment.
ST. ANDREW'S SCHOOLS
Celebrating 150 Years of Excellence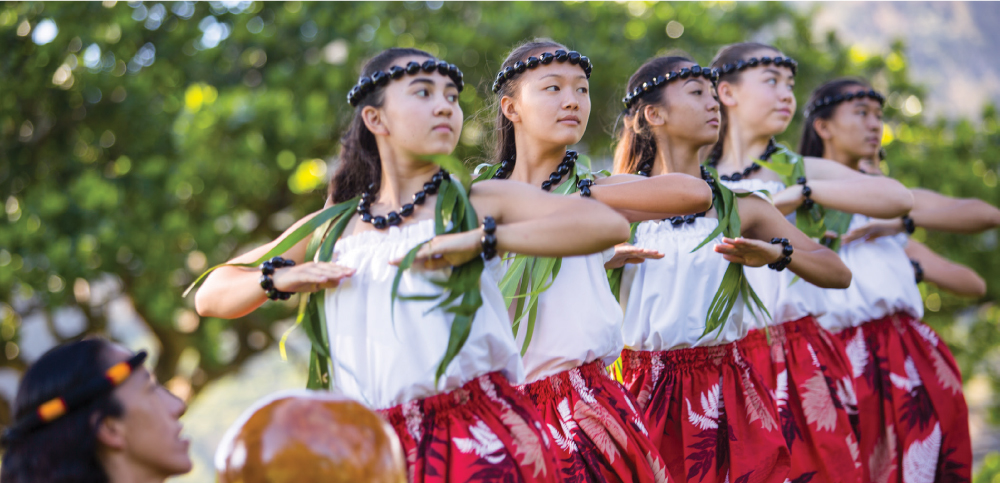 For 150 years St. Andrew's Schools has successfully helped children to discover their most expansive and courageous selves and use their talents for the greater good.
Guided by a philosophy of learning that values each student's personal journey of self-discovery, exploration and growth, a St. Andrew's Schools education ensures that each child is known, challenged, understood and empowered to strive for the highest.
Queen Emma's Legacy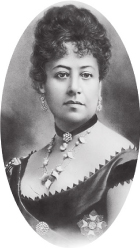 Queen Emma Kaleleonalani's foresight and understanding that Hawaiian girls needed to have access to a high quality education was the underlying base for the development of St. Andrew's Priory School for Girls. Since the founding of The Priory 150 years ago, St. Andrew's Schools has grown to include a Boy's School (The Prep) and a Preschool (Queen Emma Preschool).
Today, St. Andrew's Schools honors Queen Emma's legacy by teaching and perpetuating her values of Aloha, Pono, Imi Naauao, Hoomanawanui, Malama, and Lokomaikai, which are woven into our school traditions and educational curriculum.
Honoring Tradition – Embracing Innovation
In honor of our founder, our vision is to help children learn and grow — to be their personal best, engaged in the world and inspired to making it more humane and more just.
St. Andrews Schools provide the children of Hawaii with challenging academics, competitive athletics, thriving arts, and dynamic extracurricular programs. Our students are guided by deeply committed faculty in a diverse school community across two campuses: our main campus centrally-located in Downtown Honolulu for Priory girls and Prep boys, and our lush Nuuanu campus for our youngest students in Queen Emma Preschool.
Our interdisciplinary program is specifically designed to cultivate knowledge and skills as well as to spark interest and enthusiasm in STEAM (Science, Technology, Engineering, Arts and Mathematics) by engaging in robotics, engineering, and programming projects that integrate mathematics, science, and the arts.
St. Andrew's attends to every aspect of student growth – intellectual and physical, moral and ethical—across many disciplines. We ask students to develop a full range of skills, to expand their sense of possibility, discover their passions, and make an indelible impact on the world.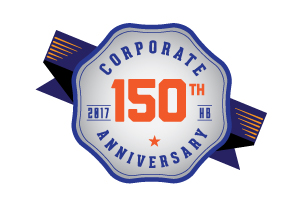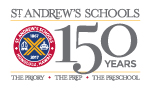 St. Andrew's Schools | 224 Queen Emma Square | Honolulu, HI 96813 | (808) 536-6102 | www.standrewsschools.org
---
HENSEL PHELPS
Celebrating 80 Years of Performance
Founded in Greeley, Colorado, in 1937, Hensel Phelps has evolved into a multibillion-dollar employee-owned firm, delivering landmark buildings both nationally and internationally. Our headquarters remains in Greeley, with regional offices in eight full-service district offices located in Arizona, Northern and Southern California, Colorado, Florida, Hawaii, Texas, and Virginia. Today, we are a national leader in various construction markets, including aerospace, aviation, justice, healthcare, hospitality, education, entertainment, mission critical, renewable energy and commercial facilities. We also ranked #19 on ENR 2016 Top 400 Contractors nationwide.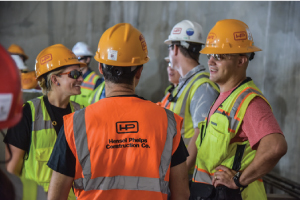 Hensel Phelps understands that a project is only as good as the people who build it, and we value the enduring relationships we have forged with our clients and partners. Over the years, mutual trust, confidence, and peace of mind have built our continuing legacy.
Hensel Phelps has been working in the Hawaii market for the past 20 years with its first project in 1993, the JC Penney store located on Maui. In support of on-going and future projects in the Pacific, Hensel Phelps opened the Pacific District office in Honolulu in 2012. This district oversees Hawaii, Guam, and Asia. Our experience in Hawaii includes hospitality, office, medical , transportation, education, industrial, and government. The Pacific District continues to build upon past successes on design-build and design-assist projects, while providing customers with complete preconstruction services.
Life in the Islands is defined by community. The concept of 'ohana extends beyond the family to the spirit of interconnectedness and the relationships that sustain the culture as a whole. Hensel Phelps has embraced this spirit by establishing a permanent presence in the Islands. Our Honolulu office represents Hensel Phelps' commitment to becoming a meaningful part of a community we've served for more than two decades.
"We don't just bring people from the mainland for projects—we live here," says Tom Diersbock, Pacific District Manager and Vice President at Hensel Phelps. "Our families are here; we're part of the community. That helps us better understand and build trust with our clients, partners, and local trades that we work with on every project."
As we look to the future, we are committed to fostering positive relationships, with the belief that through collaboration, milestones are achieved, landmarks are built, and teams inspire performance.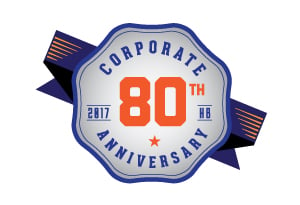 Hensel Phelps Construction Co.– Pacific District | 841 Bishop St., Suite 2001 | Honolulu, HI 96813
(808) 535-9500 | www.henselphelps.com
---
TILECO INC.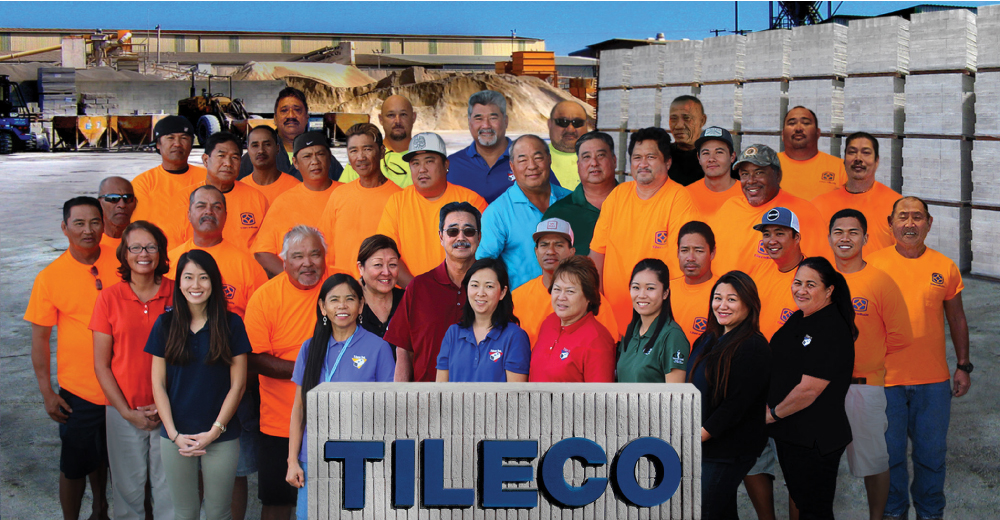 Whether you are driving past the retaining walls lining the portals of the H-3 tunnels, strolling along the concrete-paved sidewalks of Waikiki, or gazing at movie posters on the façade of the new Olino theatres in Kapolei, chances are you encounter Tileco products more often than you realize. These ubiquitous modular concrete units are, in many ways, the basic building blocks of Hawaii, and as the company that stands behind these products celebrates its 50th anniversary, Tileco remains firm in its commitment to provide quality concrete products and exceptional customer service to the homeowners, contractors, engineers and architects of Hawaii.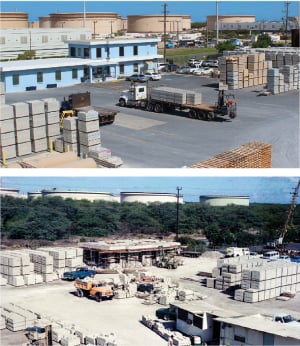 Dennis Sakamoto was 16 years old when he began working for his father, Richard Sakamoto, in 1967. There were eight concrete block manufacturing companies in the state of Hawaii at the time and Richard had just established the ninth. Tileco started as a small company with just seven employees, occupying 2.25 acres of land in Campbell Industrial Park. Dennis started working at Tileco as a laborer, eventually becoming a plant mechanic.
Fast forward five decades and Dennis Sakamoto is now the CEO and president of a thriving third-generation family business that manufactures concrete masonry units, segmental retaining wall systems, landscaping units, aggregates and agricultural lime. The company has grown to 40 employees, three concrete block manufacturing plants, a sand-washing plant, and an aggregate crushing operation, spanning over 14 acres. Of the nine concrete block manufacturing companies in Hawaii during the 1960's, Tileco is one of two companies that remain, and the
only concrete block manufacturer on the island of Oahu.
Since establishment, Tileco has been based on a simple philosophy: "Quality and Service." Over the years, this phrase has been the driving force behind the company's decisions to improve product quality and plant efficiency. From the installation of their own aggregate crusher for quality control, to the purchase of computerized color batching system and state of the art grinding machine, Tileco continues to invest in the longevity of the company by embracing new technologies.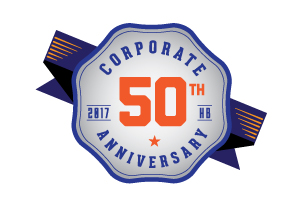 Tileco Inc. | 91-209 Hanua Street | Kapolei, HI 96707 | (808) 682.5737 | www.tilecoinc.com
---
HEMIC
Hawaii Employers' Mutual Insurance Company
This year, HEMIC celebrates 20 years of dedicated service to Hawai'i. Founded as a kama'aina company in response to challenges facing Hawai'i's workers' compensation system, to stabilize the market and ensure that all businesses could secure coverage, HEMIC has grown into Hawai'i's largest provider of workers' compensation insurance, serving over 6,000 businesses and 75,000 workers.
HEMIC is committed to improving workplace safety, to ensuring the health of Hawai'i workers, and to supporting the productivity and growth of Hawai'i's businesses and marketplace. As Hawai'i's only mutual insurance company, HEMI
C is owned by their policyholders – businesses of every size and shape – who share in their profits via dividends. Over the past decade, HEMIC has returned over $28 million in dividends. This mutual structure aligns HEMIC's goals with the best interests of their policyholders.
In 2017, HEMIC proudly received the highest honor given by the Better Business Bureau: the Torch Award for Ethics. This prestigious award is given to companies who hold ethics and integrity as core values of their organization, and who integrate them into daily practices.
With a focus on the spirit of excellence and first-in-class customer service, HEMIC is a thought leader in the insurance industry. CEO Marty Welch put it this way, "We consider the safety and productivity of Hawai'I businesses and workers to be our kuleana, not just our birthright. We constantly seek new ways to add value to the policyholders we serve."
New and innovative products and services include 'AePay, a "pay-as-you- go" program that saves employers time and money, and HIMI, their MGA subsidiary, which offers access to additional lines of commercial insurance. Recently, HEMIC launched Guidewire InsuranceSuite™, with user-friendly portals and self-service options, to enhance customer service, operational effectiveness, and efficiency.
As a kama'aina company, HEMIC values the traditional and unique ways that Hawai'i does business, with a focus on relationships. "We have been proudly taking care of Hawai'i for 20 years, getting Hawai'i's workers back to work and back to life. As we celebrate our success, our many loyal customers and our dedicated staff throughout 2017, we also look forward to serving our Hawai'i community for many years to come," says CEO Marty Welch.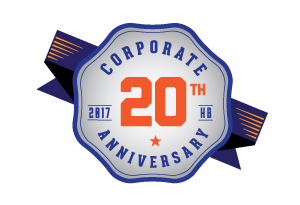 Hemic | 1100 Alakea St., #1400 | Honolulu, HI 96813 | (808) 524.3642 | www.hemic.com
---
MARYKNOLL SCHOOL
Now entering its 90th year as one of Hawaii's top-performing private schools, Maryknoll School is launching new, exciting academic programs to prepare students for the careers of the future.
"We're proud to continue the tradition of trailblazing leadership by our founders, the Maryknoll Sisters," said Perry Martin, Maryknoll School president. "The Sisters' legacy lives on in numerous ways through our academic excellence, our teachings of faith and our school motto, Noblesse Oblige, meaning 'To whom much is given, much is expected.' In today's rapidly changing world, this sense of responsibility and service to a greater purpose is the heart of innovation."
To better prepare students to be global citizens, Maryknoll is the first Hawaii school to offer Chinese Immersion in 2017 for kindergarten using a 50/50 model – 50% of the school day is taught in English and 50% is taught in Mandarin Chinese. Through daily opportunities to hear, speak, read and write in Mandarin combined with Maryknoll's strong English phonics program, students seamlessly acquire a second language and receive the many other cognitive benefits of bilingual learning. Mandarin immersion is a natural extension of Maryknoll's current K-8 Mandarin Program.
High school students in grades 9-12 explore their interests through the Mx Scholar Programs in STEM & Aerospace, Medical Innovation, Business & Diplomacy, and Creative Arts & Expression. Courses including engineering, entrepreneurship, medical interventions and graphic design develop students' critical thinking through real-world projects, relevant studies and personalized instruction. Students build a distinctive body of accomplishments that stands out to prospective colleges. The Mx Scholar Programs' curriculum also includes visiting professors from mainland universities, professional mentors and internships with leading companies.
Scholar-athletes excel through Maryknoll's acclaimed athletics program, the centerpiece of which is the state-of-the-art Maryknoll Community Center and Claren
ce T.C. Ching Gymnasium, featuring an NBA-regulation basketball court. Through exchange programs, trips and missions in China, Japan, the Marshall Islands and the Philippines, students share their knowledge, skills and compassion with an international community.
As Hawaii's largest coeducational Catholic school, Maryknoll instills in its students the faith and values to be lifelong learners, leaders and global citizens of character.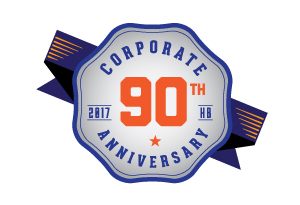 Maryknoll School | 1526 Alexander Street | Honolulu, HI 96822 | (808) 952-7330 | maryknollschool.org