Corporate Anniversaries 2021
What does it take to succeed in Hawaiʻi? Business longevity and growth is a testament to solid management, exceptional products and incomparable service. Be inspired by these local companies who are celebrating important milestones in 2021.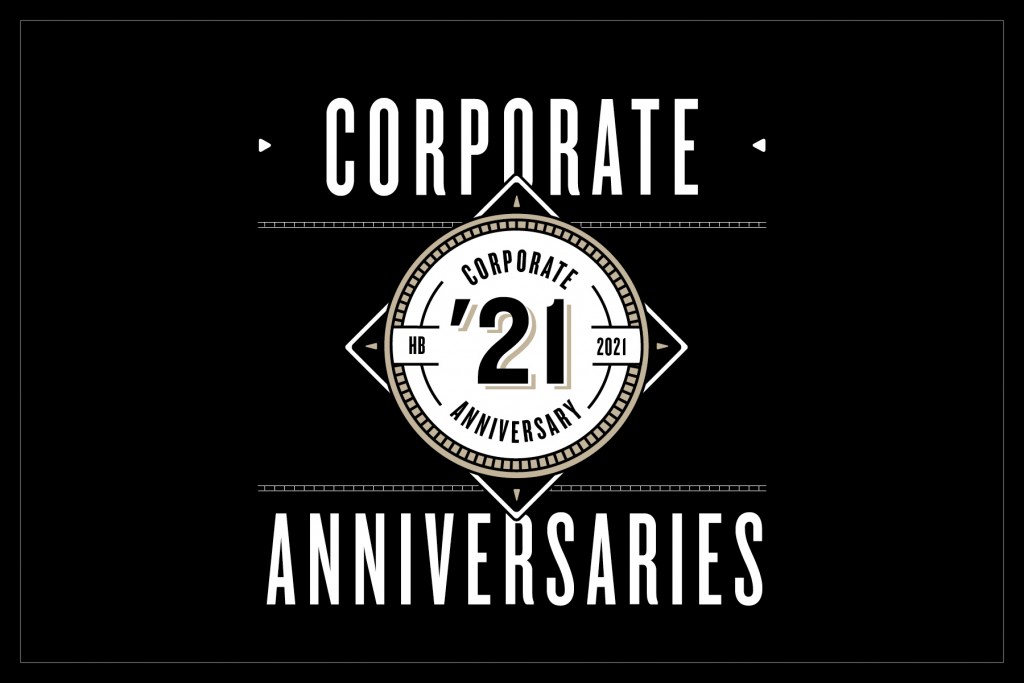 G70
G70 celebrates its 50th anniversary in 2021. Thank you to our many loyal clients who have entrusted us to ideate, create and deliver numerous award-winning projects across Hawai'i and the Pacific Rim. Your trust and confidence have encouraged us to innovate with boldness and passion.
Thank you to the communities we are touching. Your thoughts and insights have contributed immeasurably to our planning and design efforts. And through the G70 Foundation, we have also been able to partner with and work alongside remarkable people and initiatives.
Thank you to G70 staff , past and present, who have contributed on numerous projects. Without your gifts and talents, we could never have achieved this milestone.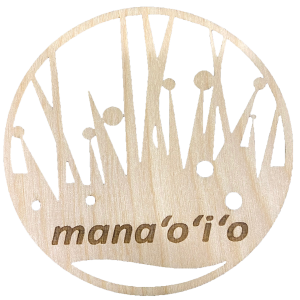 In celebrating our 50th anniversary, we have selected mana'o'i'o as our theme for the year. Mana'o'i'o means faith. It represents our culture and beliefs: faith in each other, faith in our family, faith in community, faith in God. But given all the challenges of 2020, mana'o'i'o also represents our belief that together our community will rebuild, restore and renew a stronger and more resilient Hawai'i.
For more information on Hawaiʻi's leading multidisciplinary design firm specializing in architecture, interior design, civil engineering, planning, and environment, visit www.g70.design.
HPM Building Supply
It's not often that a small family business endures a century of changes and challenges in Hawaii— and not only continues to grow by building on its own strengths, but works hand-in-hand with its neighbors every step of the way. This August, HPM Building Supply celebrates 100 years of serving local communities with the mindset that building better takes commitment and cooperation.
In 1921, Japanese carpenter Kametaro Fujimoto founded Hawaii Planing Mill in the town of Hilo on Hawaii Island. Anchored with the core values of heart, character and growth, the small lumber mill he hoped would feed his family eventually blossomed into a statewide building partner and a fifth- generation legacy business that puts food on the table for hundreds of employees.
As each new generation of Fujimoto took the helm at HPM, Kametaro's spirit of innovation and habit of viewing obstacles as opportunities lived on. Over the years, challenges were met with resilience and outmatched with enduring support from the community. HPM was able to consistently rebound from hardships—devastating tsunamis in 1946 and 1960 and the Great Depression, among others—and expand into a full-service building resource known for its high-quality materials and excellent value.
Today, HPM is 100% employee-owned with fourteen facilities across the Hawaiian islands and a growing list of offerings, including manufactured products, pro-grade lumber, home design and affordable factory-built homes. When the time is right, HPM partners with other locally-owned businesses that share the same values—like Miyake Concrete and Kauai Lumber—to be able to do more for their customers.
From his early days as an intern to overseeing operations, current CEO and Kametaro's great-great-grandson Jason Fujimoto has seen the power of collaboration in action. "Our hundred-year milestone couldn't have happened without many partners and supporters," he says. "We're so grateful to our extended family of customers, contractors and community members who not only trust HPM to help them build better, but help make Hawaii a more connected, self-sufficient place to build."
Shipman Business Park

16-166 Melekahiwa Street
Keaau, HI 96749
(808) 966-5466 | www.hpmhawaii.com
AHL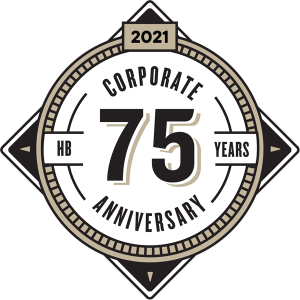 Can you imagine the future? What will Hawaii be like in 75 years? AHL's founder, Cyril W. Lemmon, had a vision for the future of Hawaii when he opened his architectural doors in 1946. He saw a need for the island's built environment to grow with the future state. He saw the opportunity to build a modern practice that can meet modern times. His first project – planning and design for Coconut Island – transformed the once R&R camp for officers into private retreats. It was a year after World War II and building supplies were scarce. That didn't stop Lemmon. He eyed the existing wooden buildings in the camp and resourcefully deconstructed the existing structures for reuse in the new buildings.
This forward-thinking, innovative firm went on to pioneer many of Hawaii's firsts: the first professional corporation in Hawaii; the first use of Waianae sandstone as a building material; the first high-rise residential building; the first high-rise office building, and so many more "firsts."
Today, as it celebrates its 75th year, AHL continues to grow and evolve, pushing boundaries with award-winning design, advocating for environmental stewardship, and championing efforts for our community and a carbon-neutral world.
Cy Lemmon imagined a diverse practice that touches all parts of the state and that vision continues. AHL serves multiple industry sectors including healthcare, education, hospitality, retail, multi-family residential, commercial, industrial, institutional, and military while providing a full suite of design services that include architecture, planning, and interior design.
Following its founder's lead and giving back to the community, AHL has contributed to Aloha United Way for the past 75 years and expanded its outreach to countless more causes through its 1% Pro Bono program, pledging to donate 1,000 hours annually to a nonprofit organization. From the program's inception in 2006 to now, AHL has expended roughly 16,000 hours totaling $1,500,000 of pro bono architectural services.
Passion, experience, creativity, solutions, and community commitment are qualities that can distinguish a design firm. These are also the defining characteristics of AHL as it celebrates looking forward to another 75 years.
Goodfellow Bros.
From seawalls to solar farms, taxiways to treatment plants, Goodfellow Bros. has been the heavy-civil contractor of choice for many Hawaiian public and private entities for decades.
Celebrating a century in business, this fourth-generation, family-owned company was founded in Wenatchee, Washington by three Goodfellow brothers, Jack, Bert and Jim Sr.—and has been an institution in Hawaii since the 1970s.
It all began with the construction of a sewage-treatment plant in Kihei. For James "Jim" Burwell Goodfellow, Jr., son of Jim, Sr., and President at the time, that project would be a milestone moment. He appreciated the culture of family and community integral to Hawaiian traditions—an ethos very similar to his family's roots.
With a new home base on Maui, Hawaii, the company would continue to build connections, community and solutions.
Goodfellow Bros. is adept and experienced at all heavy-civil construction activities and projects ranging in scope, scale, and complexity.
From the Pono Kai Seawall Repair on Kauai, which required the careful removal and replacement of almost 1,800 cubic yards of material from a weakened wall, to Oahu's 49MW Kawailoa Solar Energy Farm, which entailed the removal of 130,000 cubic yards of material and the construction of four miles of driveways, swales and substation pads, Goodfellow Bros. has been integral to many of the islands' most critical infrastructure projects.
But it's not the variety or complexity of top-quality projects that Goodfellow Bros. leadership and employees value most—it's the enduring commitment to its people, its clients, and its community.
"It's in our DNA," said Hawaii Division President Ed Brown. "On every project, in every meeting, we keep relationships and people at the forefront of our activities. Our mission is that we want to be the contractor of choice—that means we have to listen and maintain an environment of trust and communication to meet the needs of our employees, clients and communities."
Goodfellow Bros.
Maui Corporate Office
1300 N. Holopono Street, Suite 201
Kihei, HI 96753
(808) 879-5205 | Goodfellowbros.com