Costs, Prices, Customers: Everything's Up at Hawai'i's Restaurants
The Food Gurus Hawaii Restaurant Index provides insights into a volatile year so far for local eateries.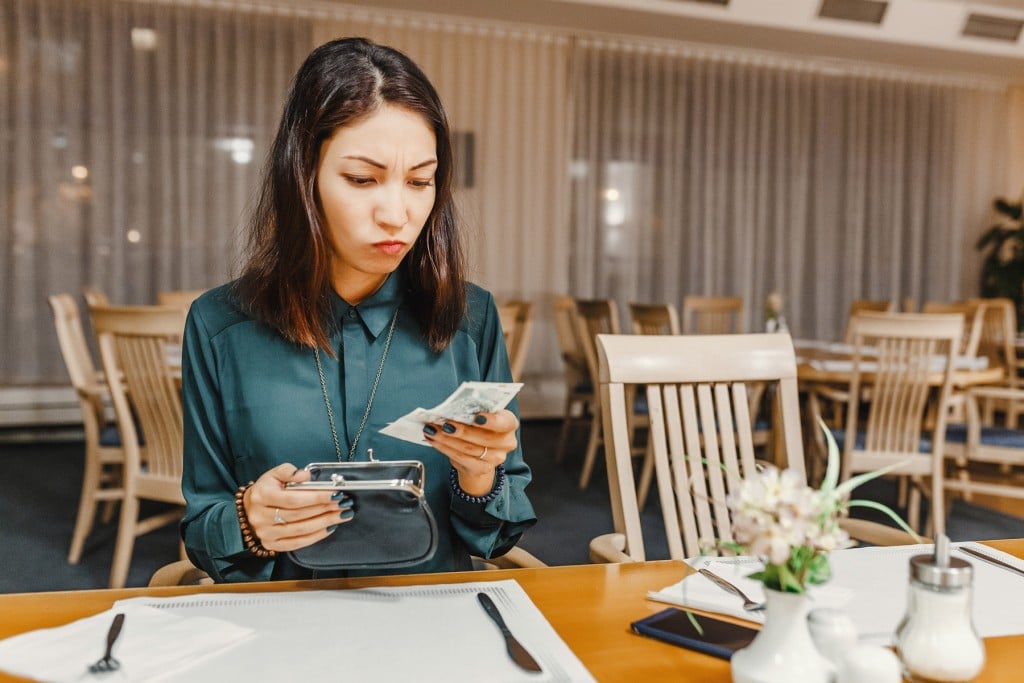 Hawai'i's restaurant industry enjoyed a robust 21% overall increase in daily customers during the first quarter of 2022 compared with the same period last year. However, that was followed by a second quarter in which the increase was a modest 3%.
The growth in customers so far this year combined with higher costs for restaurants and higher prices for customers made for a turbulent six months, according to the Food Gurus Hawaii Restaurant Index.
The index tracks over 4 million transactions monthly at more than a hundred restaurant locations statewide.
To meet increasing costs, restaurants tracked by the index raised menu prices as much as 24% during this year's first quarter. However, menu prices were essentially flat in the second quarter, with an average 1% increase on top of the first-quarter increases.
One consequence was that more customers than before chose fast-food restaurants. "This category took away from higher-priced restaurants," says Doug Harris, founder of Food Gurus Hawaii. "As discretionary money became tighter, customers 'traded down' to fast food."
Area by Area
The changes in customer counts and menu prices varied by location and type of restaurant tracked by the index.
O'ahu restaurants recorded a 23% higher daily customer count in Q1, then a 10% decrease in Q2. They ended the first half of the year up 5% versus the same period in 2021.
Hawai'i Island saw the slowest bounce-back with just an 8% growth in customer counts during Q1 and a 3% decline during Q2, ending the first six months up just 2%. Many Hawai'i Island locations cut service hours because of labor shortages.
Menu price increases on Hawai'i Island were on average the largest of the three islands tracked – up more than 25% in Q1 and with 5% more added in Q2.
Maui restaurants enjoyed a 40% increase in daily consumer counts in Q1 and 18% growth in Q2 versus the same periods in 2021. That totaled a 28% rise in the first half of 2022 over the same period in 2021.
Menu prices on Maui averaged a 17% increase in Q1 plus an additional 4% in Q2.
Waikīkī & Other Resort restaurants were boosted by strong increases in visitor arrivals, with 30% more customers in Q1 and 17% more in Q2. Menu prices increased an average of 6% in Q1 and 4% in Q2.
Casual Dining restaurants – which are sit-down eateries that serve alcohol – was the hardest hit category: Customer counts were up 9% in Q1 and down 7% in Q2, making for zero gain in the first half of 2022 compared with the same time in 2021. This despite relatively small increases in average menu prices: 0 in Q1 and 6% in Q2.
The weak numbers seem at least partly affected by Covid case counts. "New sidewalk dining spaces might have helped alleviate some of the more cautious diners' concerns about Covid," Harris says.
Quick Service Restaurants/Fast Food to Go establishments had a great start to 2022, reporting a 12% increase in daily customer counts for Q1, but Q2 was flat. That put the overall increase for the first half of 2022, compared with the first half of 2021, at 6%.
Harris says the quick service restaurants, or QSRs, have wrestled with their customers' concerns about inflation. "In the last six months of 2021, QSR operators did their best to hold down prices and add value by discounting to attract customers," he says.
"Those efforts kept transactions steady in the third and fourth quarters of 2021, but most QSR operators were forced into double-digit menu price increases in the first quarter – up to 24% – to make up for escalating food and labor costs."
Restaurants are faced with no easy answers to difficult challenges, Harris says.
"With food and labor shortages, restaurants may need to focus on signature dishes and enhanced customer service because today's consumer is OK to pay more for what they want, but have higher expectations."