Virtual Interview on COVID-19: Bettina Mehnert, CEO, AHL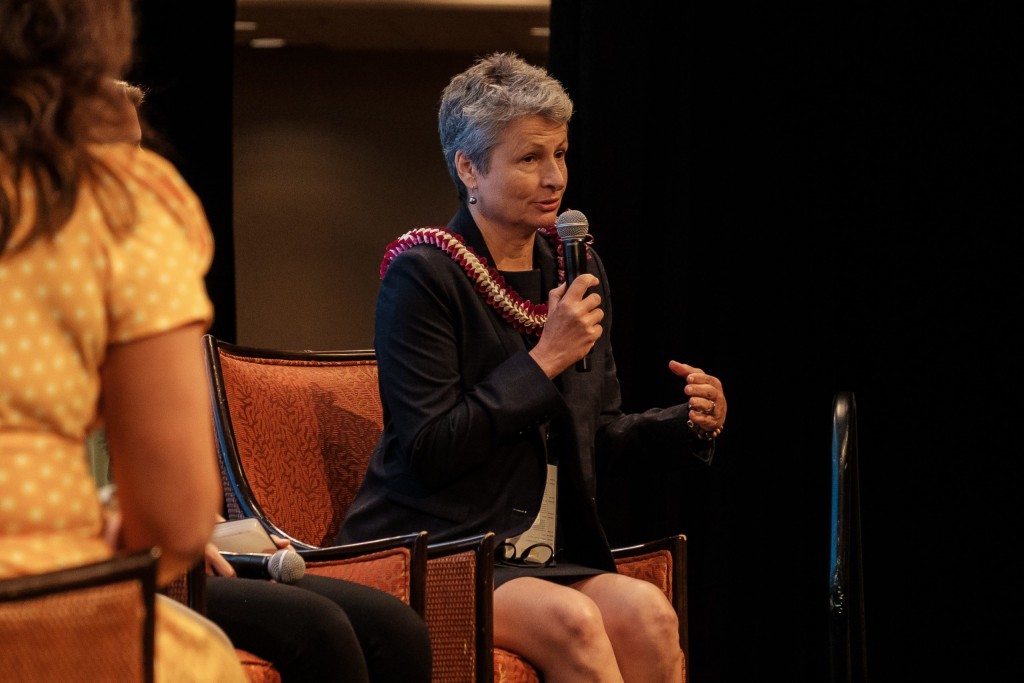 How are you coping amid the COVID-19 crisis?
We made the decision to work remotely on March 13, and we haven't slowed down at all. Our clients have adapted as well, and we are holding meetings virtually, handling a full schedule of project work. 
Did your business continuity plan work or were there surprises?
Our plan worked well. Businesses here in Hawai'i can't easily rely on neighboring states for assistance in emergencies, so our business continuity planning had to be particularly solid. AHL has had its own virtual servers and networking equipment for some time, which allow us to work remotely seamlessly.
Have you found silver linings in these difficult times?
I believe we have a renewed appreciation for all the people who make our social fabric work such as our grocery store clerks, mail carriers, delivery drivers, bus drivers, teachers, first responders, medical personnel. These are our new heroes.
We are witnessing the power of collective action. This is encouraging. It shows that we have the ability to make the necessary changes to avoid the climate crisis, to protect our most vulnerable populations and to ensure that children have the resources to grow into the resilient adults the world needs.
I think we'll become more resilient. The pandemic has highlighted both our strengths and weaknesses. We can learn from this and be stronger.
How are you maintaining your company culture?
We are proud of our strong culture, which is based on respect for each other, excellence, compassion and fun. We discovered that video conferencing is essential – we need to see each other and interact on that personal level. We are maintaining our traditions, for example our Friday Coffee Break. We are getting our 100 people online to do this virtually. While I am writing this, my team is about to hold its first virtual lunch meeting, and I am sure it will be just as fun and productive as the old-fashioned way. 
Do you have advice for other local companies?
Keep your schedule and traditions intact, use video conferencing liberally and be understanding about the difficulties your staff may have, such as children at home, isolation as well as discomfort with the work at home environment.