Virtual Interview on COVID-19: LJ Duenas, Executive Director, Alzheimer's Association, Aloha Chapter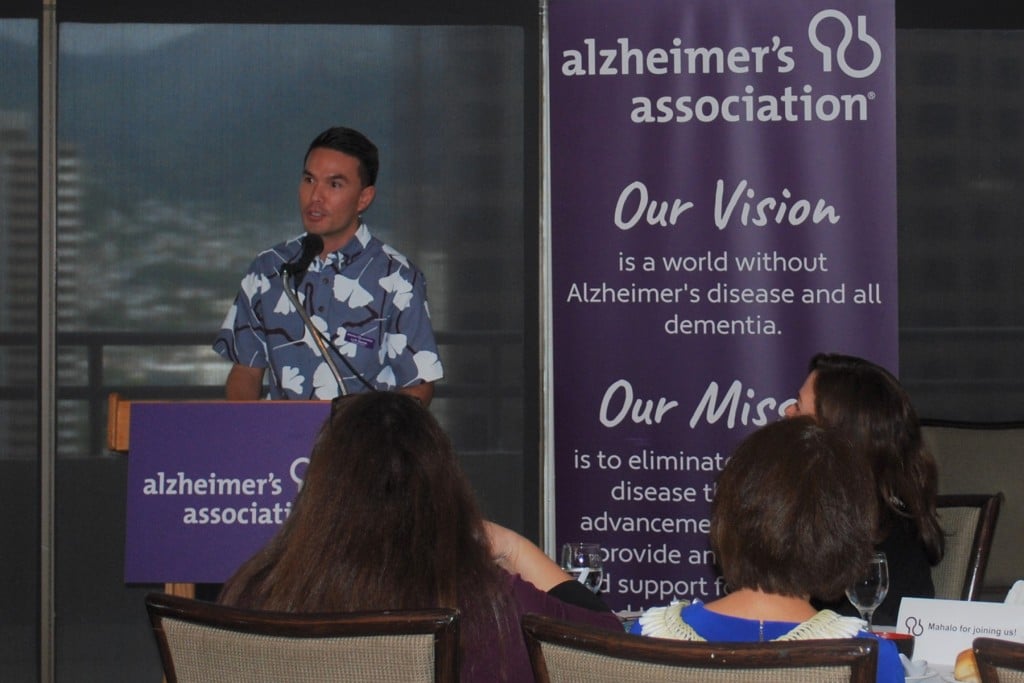 How are you coping amid the COVID-19 crisis?
This is a very stressful time for many, with fear, anxiety and much uncertainty of what tomorrow will look like. Focusing on managing stress and staying calm has been a priority for me while following state health agencies and CDC COVID-19 guidelines: washing your hands, social distancing, refraining from touching your face, etc. To manage stress, I try to stay active every day by going for a run or bike ride, activities that do not require having to go to a gym and can be done outside in insolation. As a nonprofit leader, I am responsible for my team, our volunteers, and individuals and their families we serve. Leading with empathy, calmness, and communicating regularly by phone, email or video has been successful so far, so we remain focused on our work and able to deliver on our mission.
Did your business continuity plan work or were there surprises?
No surprises yet, and while the Hawai'i team is working remotely, operations continue. We have been successful in transitioning our programs and services to virtual or by phone, and training our staff and volunteers to help deliver these programs. Our focus is and has always been to lead with our mission, crisis or not. But this moment calls for heightened efforts and to support those who have generously given their time, resources and dollars to the Association; a time for us to reach out more than ever, communicating the changes we have made to program delivery and inviting those who need our support to participate. As a nonprofit organization, we rely on monetary contributions to support our statewide work. While we encourage and welcome donations at alz.org/hawaii, we are sensitive to the situation and have eased on our fundraising campaigns until the time is right.
Have you found silver linings in these difficult times?
The resiliency, flexibility and dedication I have seen in my team and volunteers has been inspiring, bringing out the best in each of us – true teamwork. As we have modified program delivery, this gives us some insight to how we can assist those who may not have had the time or means of transportation to attend pre-crisis in-person meetings or programs, a population we may have never reached until now.
How are you maintaining your company culture?
It is business as usual – done virtually. We continue to host virtual meetings and weekly check-ins, hosting spirit days to add some fun and humor to our work week, sharing photos from at-home workstations, etc. I have also taken the time to write handwritten notes to my team, wishing them well and thanking each of them for their hard work and focus during this interesting time for all of us.
Do you have advice for other local companies?
Unify your team with empathy and acknowledge the personal challenges your team and their 'ohana may experience during this difficult time. For other nonprofit organizations, this is our time to step up and in, collaborate and ramp up efforts to support the community and those who have generously funded our work. Fundraising will be impacted no doubt, but people will remember you and how you responded during this very difficult time for many.