Virtual Interview on COVID-19: Sherry Menor-McNamara, President & CEO, Chamber of Commerce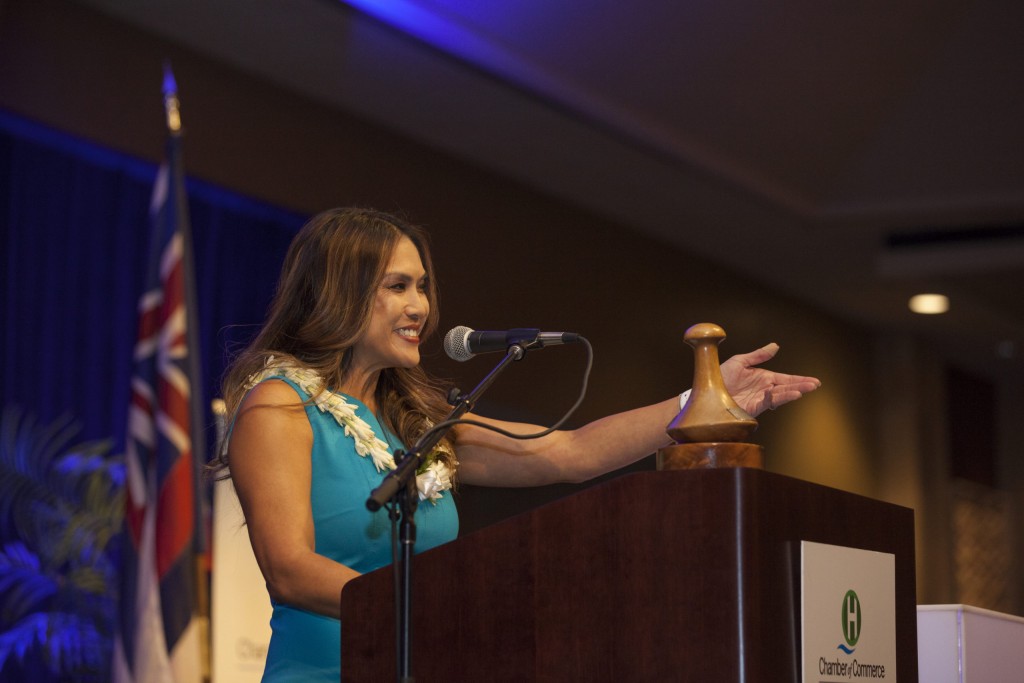 What has been your company's latest pivot or innovation?
The Chamber pivoted from a highly interactive environment with our team and members to exclusively virtual, as has been the case for many. The Chamber team has been working remotely since March 17. We have twice daily video check-ins, in the morning and late afternoon. Every Friday afternoon, we end with a "fun" conversation or activity to jump start the weekend. We also had to pivot to rapid response mode as more members, by the day, were seeking answers and assistance.
Within days, we created a COVID-19 website that has been updated regularly to provide information and resources to members. We've also postponed some events and instead conducted more virtual learning and informational opportunities for our members. While these are not revenue-generating events, we strongly felt it was important to support our members by providing valuable and important resources to help them navigate this uncharted and unfamiliar territory and their path forward. 
What has been your company's latest opportunity or opportunities?
The COVID-19 factor has shown that we are able to adapt quickly to continue our services for our membership. This period is forcing us to "think differently" and provides with us an opportunity to pivot and refresh, retool, reboot our products and services in an innovative and future-focused direction, incorporating technology, adjusting the types of products and services being offered, and elevating our advocacy efforts on all fronts.
How has your company's experience been with any level of government during this crisis?
Our role, especially during this time, has been critical to communicate the needs of our local and small businesses to government officials. According to a UHERO survey we partnered on, one out of four businesses cannot continue to stay open without additional support and relief, even with the federal support. Therefore, we've been urgently advocating for relief to the governor and mayor of Honolulu. We are pleased the mayor has used some of the COVID-19 funds to create the Small Business Recovery and Relief Fund to provide immediate support to local businesses that fit the criteria. We also serve on the Select House Committee on COVID-19 Economic and Financial Preparedness led by Speaker Saiki, which has been proactive in bringing together public and private stakeholders to work on reopening in a safe and healthy manner.
In what ways do you think your business will be different at the end of this year?
We are a membership and events-driven organization, so we recognize that COVID-19 has and will have an impact as we can no longer conduct events under the new norm and protocols, as well as acknowledge that many of our members are facing financial hardship. As such, it is critical that we quickly pivot under this new norm and adjust our business model. We need to look at the opportunities and we believe that, as a business advocate, we will need to elevate and strengthen our role through lobbying efforts, provide more value-added tools and resources for our members and the broader business community so they can sustain their operations during this time, and help them thrive in our economy through creative and innovative campaigns and initiatives.  
In what ways have you been able to support the broader community beyond your employees and customers?
For the Chamber, we've had the opportunity to express our concerns through media interviews and other communication channels to illustrate and bring attention to the dire situation of our local and small businesses. We are also launching our ONE808 campaign, an initiative to promote hope and support for our local businesses. With that said, the Chamber is proud to have members who, despite their financial position, have continued to donate products and services, contribute money to help those who have been financially impacted, as well as to those on the frontlines. This community spirit is what provides hope for today and into our future.