Q&A on the Local Construction Industry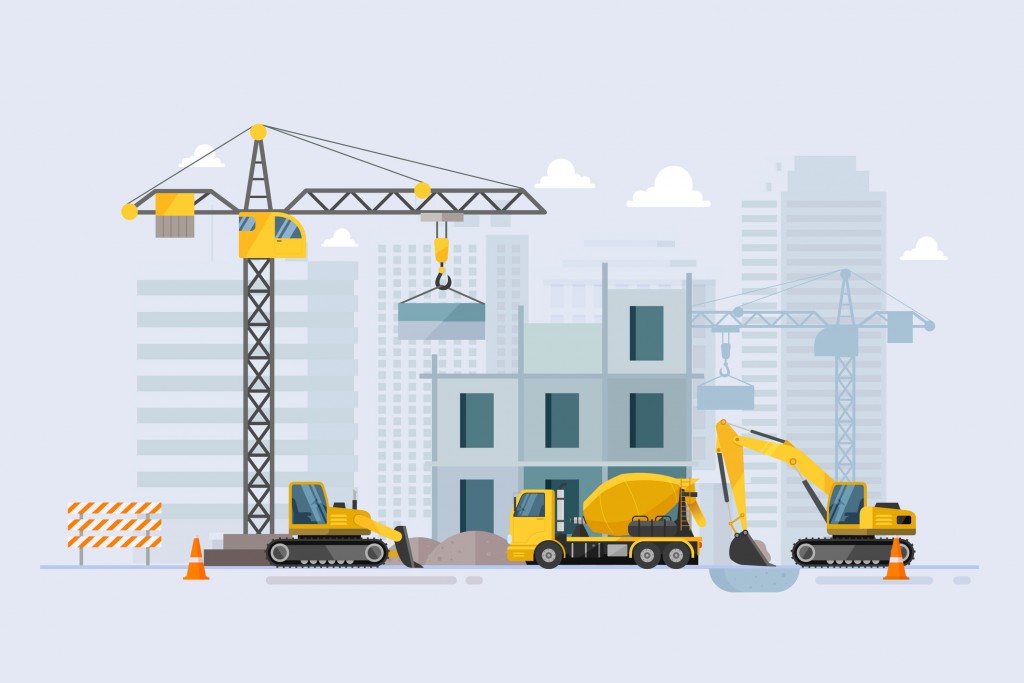 How is the Hawai'i construction industry coping with this unprecedented situation?
Hawaii Business Magazine conducted an email interview with Erin Kirihara, senior VP of Rider Levett Bucknall (RLB), who is based in the firm's Honolulu office, where she directs all aspects of client relations, project oversight and strategic growth for the Hawai'i region.
Q: What are the current challenges posed by Hawai'i's construction labor market?
Construction projects across the Islands share a resource pool with O'ahu and often rely on Neighbor Island-based workers. At RLB, we continually weigh that shared labor pool when assessing the cost and scheduling of construction projects. When nearing the limits of shared manpower resources, we proactively manage it by providing guidance on the project timing as it relates to the bidding schedule or start date, and potentially use Mainland resources to supplement the local workforce.
Even with precautionary measures restricting interisland travel – and a 99% decline in overall interisland travel compared with this time last year, as reported by DBEDT – we have yet to see schedule delays on construction projects because of a shortage of Neighbor Island manpower.
Q: How are hospitality construction projects adapting to decreased tourism?
For the hospitality projects that have not been stopped by COVID-19, RLB is helping owners adapt their projects to the few guests on their properties – or none at all – by resequencing the work to optimize or even accelerate construction. For example, operations at Turtle Bay Resort were temporarily suspended due to COVID-19 and RLB is working with the owner and contractor to accelerate the renovation of cottages while there are no guests on the property.
We are also keeping possible material procurement delays top-of-mind, given the global impact of the pandemic, and are working with design teams to re-specify more readily available materials such as light fixtures.
Some owners have cancelled hotels and resort projects that were scheduled to begin, though we at RLB see this tourism slowdown as the ideal time to wisely initiate renovation work because of the limited guest interruptions.
Q: What is the local outlook for construction at 6-, 12- and 24-month milestones?
With our local economy heavily reliant on tourism, the next quarter will be critical to understanding when and how it will begin to recover. When it comes to reducing uncertainty, it is imperative that RLB and partners within the industry are forward-thinking about recovery measures as they relate to alternate design and construction techniques, as well as procurement strategies, and evaluation of contracts to avoid disputes and delays.
Regarding construction costs, RLB has seen a 6.26% increase (pdf) in the price for labor and materials in Honolulu over that last year, pacing with the number of cranes on O'ahu that more than doubled in the last six months. However, with the ongoing impact of the pandemic to the local and national economies, Hawai'i is faced with the real possibility of a recession, which would eventually drive down construction costs as contractors, subcontractors, and suppliers compete to secure work on the reduced number of projects in development.
In the meantime, government stimulus projects will be key to keeping the construction industry busy.
Q: Will Congress and the president step in with national funding for local infrastructure projects?
Julian Anderson, president of Rider Levett Bucknall North America, answered this question:
We know from the launch failure of the federal administration's big infrastructure plan (pdf) that it is easy to announce big plans, but difficult to get them implemented federally. Now, there does seem to be some impetus towards a significant federal funding bill for infrastructure. In RLB's view, it would work best if the funds are directed to specific state and local government projects, and then managed by those entities, as they are typically better geared towards ensuring the work happens.