Virtual Interview on COVID-19: Mark Hollander, CEO, Crazy Shirts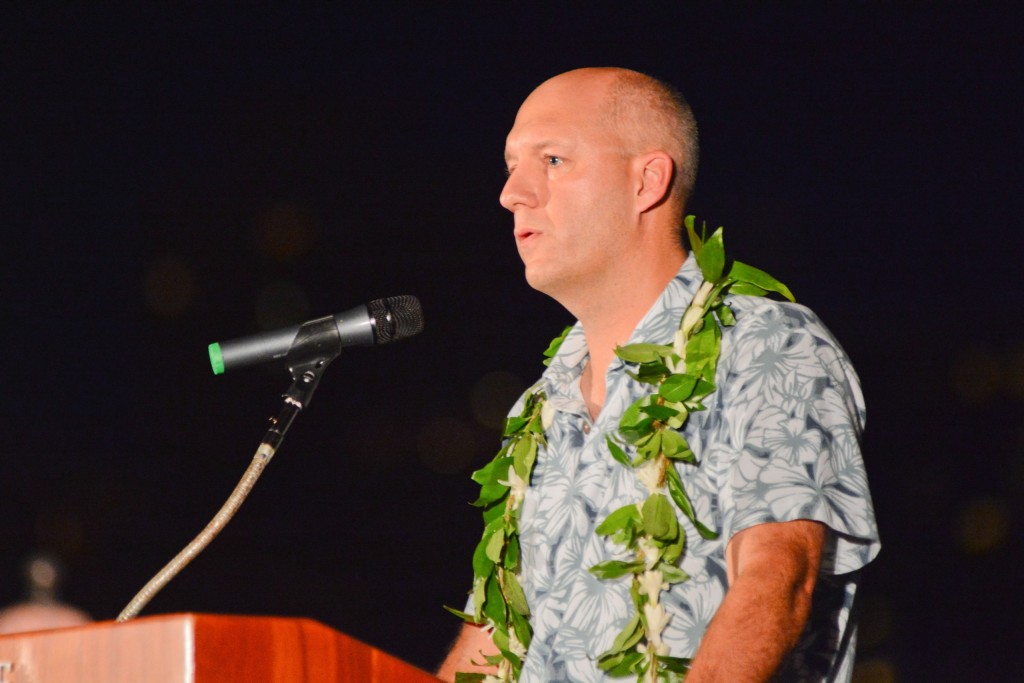 What has been your company's latest pivot or innovation?
Throughout this unprecedented time, we have been committed to proactive and proportional responses. At the outset, we made open, honest and frequent communication a cornerstone of our response. We ensure that critical information flows to every employee with a three-pronged approach of email, web-based posts and text messaging.
We were also able to rapidly set-up "work from home" capabilities from dozens of critical team members.
To help our employees manage through the various stay-at-home orders and stave off any feelings of isolation, we created a private website for them to stay connected with their peers, share what they are doing and host a few fun contests and virtual happy hours to keep things light and "crazy." It's been gratifying to see so many of our team members engaged in so many creative ways. We also host daily virtual training sessions to keep their skills sharp and ready for when we can re-open our physical stores.
What has been your company's latest opportunity or opportunities?
Right now, we are focused on planning and training for reopening our physical stores. We know that social distancing will be an important aspect of getting back on our feet. We have always prided ourselves on our world-class customer service, so how do we reconcile distance with warmth and rapport? We are updating our service standards, acquiring various items to clean and disinfect the physical environments, and we are training for new and different customer service scenarios that we never imagined. With stores located across the country, we know that some areas will open before others. We are fortunate that we will get to road test new techniques and refine them as reopening progresses.
How has your company's experience been with any level of government during this crisis?
We do not operate in a regulated industry, so our government interaction is usually fairly limited. That being said, the biggest challenge, and its one that every business owner is dealing with, has been the daily (sometimes hourly) changes in the various orders across the country and deciphering them as they come down, sometimes in conflict with each other.
Regarding the PPP, we did participate in the program, which has allowed us to bring back nearly all our furloughed employees. The process was obviously a bit of a challenge as the rules and regulations were constantly changing. We worked closely with the team at Bank of Hawaii and, to their credit, they put in many sleepless nights to make sure that they could support us through the application, and ultimately funding and eventually, forgiveness.
In what ways do you think your business will be different at the end of this year?
We are retailers at heart. For more than 56 years, we thrived sharing our world with our fans. In the near future, we'll see our online/catalog business and social media become a more important tool to stay connected with our fans. Our in-store environments will certainly evolve and incorporate innovations, like contactless payment. We don't think they will "feel" much different since we always focused on having a more open and curated feeling to our stores, however people will be more aware of their surroundings and avoid crowded places.
In back-of-house areas, like manufacturing and administration facilities, we'll certainly see some changes, likely incorporating flexible working schedules, greater physical distances between staff members, and more virtual meetings.
Crazy Shirts' culture has been our greatest asset and our flexibility, our greatest strength. Together they have allowed us to weather many storms over the years and they will continue to do so today and into the future. 
In what ways have you been able to support the broader community beyond your employees and customers?
Giving back has long been an important part of our culture. We have had several of our staff members volunteer in their individual communities to help those in need.
We also recently launched a new collection online of Crazy Shirts cloth face masks. The high-quality masks are reusable, washable and feature our world-famous artwork. We are donating 10% of the revenue from the sale of these masks to the Hawai'i Chapter of the American Red Cross.
In April, we introduced a new collection of shirts in conjunction with USS Missouri Memorial Association featuring designs commemorating the 75th anniversary of the end of World War II. A portion of the proceeds from sales will be donated to the USS Missouri Memorial Association. The collection has been very well received by our fans online and we expect that when we can reopen, they will be equally as successful.