Challenges Facing Nonprofits: Education Incubator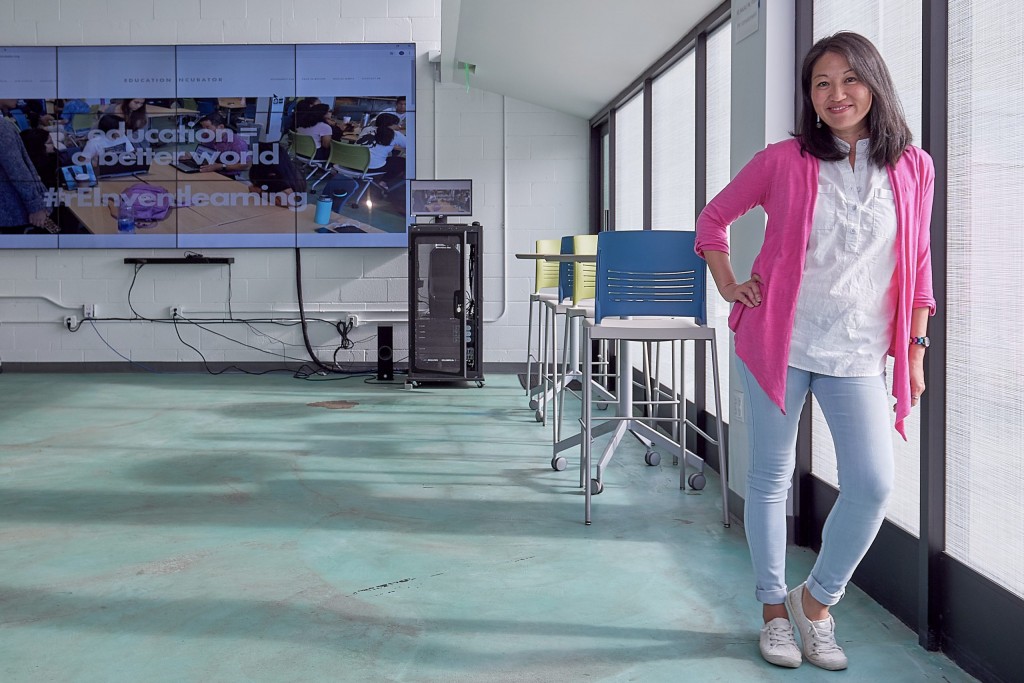 Virtual Interview: Miki Tomita, Founder & CEO, Education Incubator
How has your organization been able to continue its core mission(s)?
Our core mission is to empower young people to create change now, to contribute to a better world as part of their everyday learning and doing. For us to achieve that, we must also engage all sectors of community and industry in creating opportunities for kids to do that important work – not later as interns and as part of capstone projects, but now as co-designers and co-creators from a very young age. 
It seems like the opportunity to engage young people in this way has really grown in this time of sheltering-in-place, and we are grateful for the kids, teachers and community we work with for coming together to support kids in doing transformational work during this transformational time. 
Have you been able to find new ways to support communities in Hawai'i?
Prior to the pandemic and sheltering-in-place, we were primarily a service provider for schools and educators, helping to create in-school and after-school programs where kids can use creativity, invention and design thinking to solve problems facing their local communities while building social-emotional intelligence and a foundation of aloha.  
Some of our work was grant-funded, but most of it was contract and fee-for-service. As the schools shut down, we received many inquiries from educators and families for advice on how to engage youth while we are in home-containment, how to balance work and play for families that suddenly found themselves facing this new reality, etc.  Overnight, we developed a new program to try to answer those needs for our friends, family and community. rEInvent Learning at Home has reached kids and families in many households and communities locally on different islands, and also reached California, Nevada, Florida, Alaska, Canada, Australia and Aotearoa. 
As that program has grown in reach, so has it grown in formatting.  We have partnered with several amazing organizations and individuals to bring a wide range of programming into the home, from live morning and afternoon meditation and sharing circles, to a combination of live and pre-recorded movement activities for mid-day energy boosting, and a variety of short- and long-term creation projects that lead kids and families through nature-based observations, mindfulness and social-emotional intelligence building, design and technology explorations via group-based synchronous online instruction and asynchronous kits that arrive at your door.   
How do you think your organization will be different at the end of this year?
We don't know what might be around the next corner, or coming up next week, but we are making the most of the time we get to have with these kids and loving the connections they are building to their inner joy and positivity, to each other across physical distance, and their commitment to  their local and global communities. 
What has been your organization's experience with any level of government during this crisis?
We have not had any direct engagement with government, but have been blessed to work with American Savings Bank and ProService Hawaiʻi to secure a Payroll Protection Program loan, personally and professionally supported in the process by amazing partners like Kaupena Wai, XLR8HI, Central Pacific Bank, Castle Foundation, Omidyar ʻOhana, Oahu Economic Development Board, Liliuokalani Trust and Hawaii Investment Ready. 
How has the COVID-19 crisis affected your donations, fundraising and other cash flow?
Our programming pivoted dramatically, and so have our funding sources – but we remain steadfast in our belief that if the work is needed and comes from a place of true aloha, it will be supported by our community – and so far it has.