Construction Startup Stays Lean as Industry Holds Steady – So Far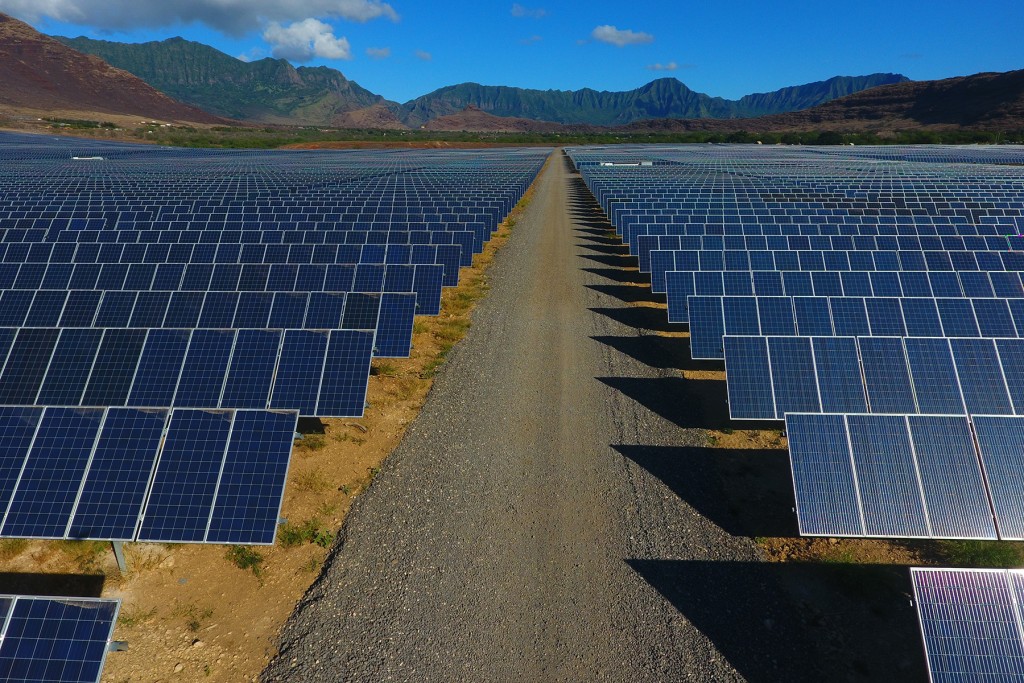 Construction in Hawai'i has been affected relatively little so far by the COVID-19 crisis.
Gov. David Ige's stay-at-home order issued March 23 declared building and construction as critical trades that can continue operations. Monday's report from the UH economists at UHERO forecasts that the rate of job losses in construction this year would be only about one-quarter the rate of job losses in the overall Hawai'i economy.
Electrical contractor eMax Electric was founded in January 2019 with headquarters in Honolulu and it specializes in renewable energy projects. Founder and President Douglas Sangillo has over a decade of experience in managing construction projects like the Hu Honua Biomass plant in Pepe'ekeo on Hawai'i Island, The Cove condo complex in Waikīkī, Eurus Energy's Waianae Solar Project and other projects. Sangillo told Hawaii Business Magazine Managing Editor Jeff Hawe that most construction job sites are open. The interview was edited for clarity and conciseness.
How is eMax Electric coping amid the COVID-19 crisis?
"We haven't been notified on any of our federal projects that there is a change to status so it's sort of business as usual for now – with the exception of some conditions you have to work under, like limiting groups to 10 people and organizing the work so people are safe and you're not exposing employees.
"A lot of our vendors and suppliers are working from home, so their response times are slower. So there are adjustments but they are small."
eMax is a relatively new business. Did you have a crisis contingency plan in place?
"No, I didn't. A startup is kind of one big crisis (chuckles). I decided this year not to overextend overhead-wise. And that has put me in an advantageous position with what's going on. Other construction companies that may lose revenue might not be able to support their overhead – the offices, trucks and warehouses.
"As a startup I have to maintain aggressive margins. … and not having a large infrastructure allows us to be more aggressive in the market."
Sangillo thinks his company's lean structure will help it survive the crisis. He has taken on clerical duties to save money. "I have just been working myself to the bone. … When we have work then the electricians go to work and get paid hourly wages."
Are new jobs coming in?
"As a company we are between jobs. We had just finished up a job at Fort Shafter as the crisis hit and we have a job on the Pōhakuloa Training Area barracks over on the Big Island that's kicking off.
"As the crisis was unfolding I was thinking, 'Oh great, we're not going to see much,' and then I got slammed with five new jobs. Construction industries do that when there is a recession: Everyone shifts into estimating mode and just starts bidding work."
Why is that?
"These are not jobs that are reactive to anything short term. Most of them are planned at least a year in advance of being sent out to contractors to bid on.
"But it's difficult for me to say. I doubt developers are putting more jobs out there on the street right now. I just think a general contractor's natural reaction is to bid on more projects when things are down. That's the only way you raise the needle. If you're winning one out of 10 and then the market gets more aggressive, you're going to lose more jobs. So you have to bid more to get the same volume."
Do you anticipate this crisis could impact the push for renewables?
"It shouldn't. If we see construction projects being shut down, that might. There are a number of HECO projects underway to provide a lot of renewable. And there is a whole other RFP that's coming out for renewable projects soon.
"There are delays in small ways. Last week I surveyed a property for installing electric vehicle battery chargers. But the board meeting that was meant to decide whether the project was going ahead was cancelled. I also submitted a quote for a project at the UH Cancer Center and haven't heard back yet. Their hands are full with a bunch of other stuff at the moment."