Virtual Interview on COVID-19: Patsy Saiki, Hawaii State Manager, First American Title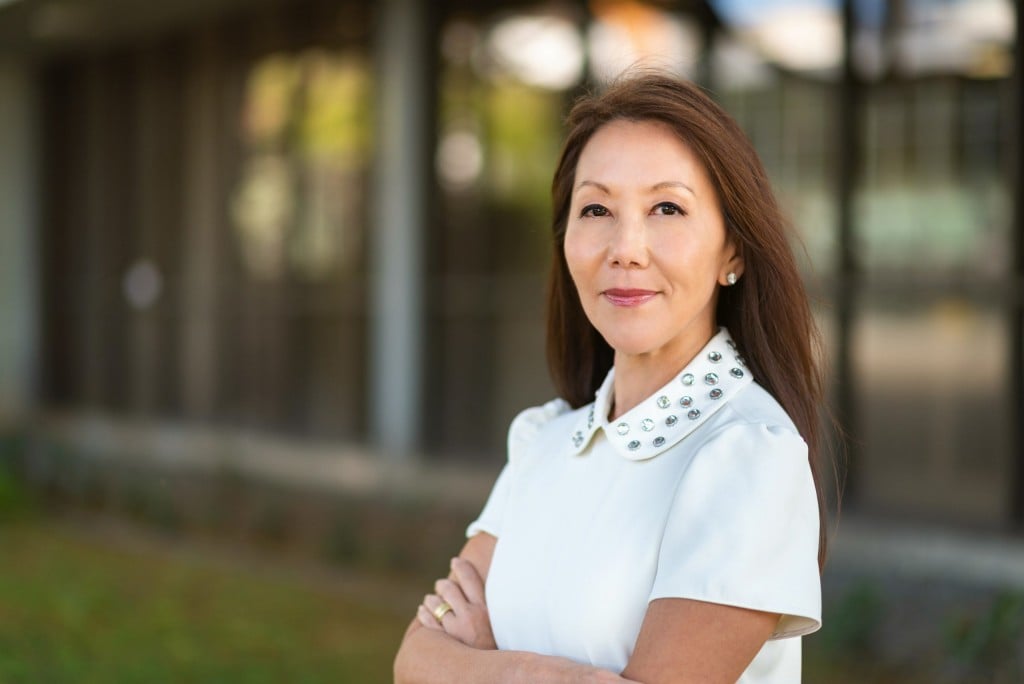 How are you coping with the COVID-19 crisis?
As an essential business, we have remained operational. We have adapted to the changing environment in ways that help protect the health of our employees, customers and the community, but also allow us to provide our services, including shifting most of our employees to work from home.
We have implemented several safeguards for the health and safety of our employees and customers, including reserving special office hours for kūpuna and others at high-risk, limiting the number of people in our offices, and providing hand sanitizer and face masks for both employees and customers. We have reduced the need for person-to-person contact at signings by allowing customers to review and eSign some documents in advance and offering mobile signings and drive-thru signing stations at our branches.
We're also embracing new technology, such as remote online notarization (RON), to facilitate low-contact and no-contact closings and recently completed our first RON eClosing, where buyers can eSign all of the closing documents so no face-to-face interaction is required, on a transaction for a seller in Japan.
Our company is also continuing to invest in our people during this time. We're delivering boxed lunches and fresh local produce to our employees and have also launched our Lokahi Connection campaign to encourage employees to remain connected by sharing photos of their loved ones (including animals) and interesting ways that they are social distancing.
Are you considering changing your business model?
Our business is constantly evolving. We were already making progress toward adopting more digital processes, and those efforts have only accelerated as a result of the pandemic. We are also becoming increasingly comfortable with employees working from home and will encourage innovation to support that going forward. Finally, we will continue to work with industry members and the legislature to advocate for permanent enablement of remote online notarization in Hawai'i with the appropriate technology and policy guardrails to protect clients.
What do you think your business will look like at the end of this year?
We will continue to broaden the low-contact and no-contact options for our customers to close real estate transactions, while enhancing social distance protections and supporting the prevention of COVID-19 virus transmission. We are rapidly analyzing new models for low-contact and no-contact closings as they emerge, so we can provide even more closing options to our customers that include the protections expected from a First American title insurance policy. We also will continue to have some of our employees working from home on a more permanent/regular basis. 
Have you found silver linings in these difficult times?
We've seen a number of positive outcomes. Customers have been more open to the digital tools we offer, such as electronic signing, digital documents, our secure portal and wiring of funds. We've also seen tremendous interest in remote online notarization, which is available here in Hawaii under temporary emergency orders. Remote online notarization is allowed in a growing number of states and we believe the benefits we've seen during the pandemic will help accelerate the passage of legislation here.
It has also reinforced the value of our existing relationships with lenders, real estate agents, other title companies, and recording offices as we have all worked together to keep the industry moving forward. Our customers have been incredibly supportive of the procedures we've put in place to minimize contact. For example, one broker in Hawai'i has agreed to have commissions deposited by wire instead of having them delivered to their offices, which minimizes contact for our messenger service and also is more efficient.
Finally, we confirmed how adaptable our team is to changes in the industry and how hardworking and supportive they are. 
Do you have advice for other local companies?
Most importantly, trust and invest in your employees. We strived to provide clear direction on social distancing guidelines and provide the support and equipment our employees needed, so they could focus on supporting each other and our customers. Their response has been tremendous.  
Also, look at the changes you've made as a result of COVID-19 and consider keeping in place, and possibly expanding, on those that make you more efficient or help you provide a better customer experience. For example, at First American Title, we have long advocated for RON legislation, which was being discussed in the Hawai'i Legislature prior to its closure. In today's environment, where social distancing and the prevention of COVID-19 virus transmission is paramount, enabling remote online notarization permanently would mean real estate closings could be conducted with no person-to-person contact, allowing real estate transactions to move forward and dramatically reducing the risk to consumers, real estate and title insurance professionals.