Small Business/Big Challenges: Janelle Bremer, CEO, Good Clean Food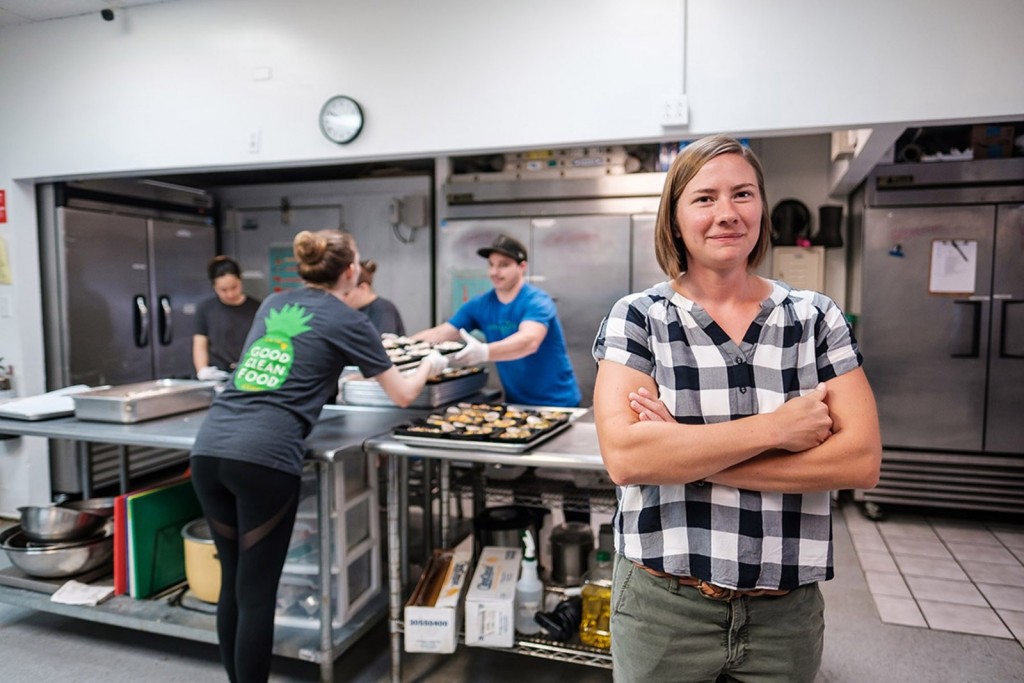 How is Good Clean Food coping with the COVID-19 crisis? 
Our first concern has always been the safety of our employees and customers; our entire team is focused on staying up to date on, and enforcing, strict sanitation standards. At the same time, we are staying in constant communication with our customers to let them know the extra precautions we are taking and if they should expect any changes with their meal deliveries. Internally, we meet with our team daily to answer questions and address concerns they may have. We've committed to not laying off any staff and sharing that with them has helped to reduce some of the fear and anxiety that many people are experiencing.  
Are you considering changing your business model?
Fortunately, our business was well positioned for this crisis: our business model has been to deliver meals to customers through a combination of third-party pick-up locations and direct to home deliveries for certain areas of O'ahu. As our third-party partners were forced to close, we quickly launched home delivery service to most of O'ahu. Within 10 days we had fully transitioned to home delivery service only and are now seeing our business grow as more customers prefer to have meals delivered to their homes.
What do you think your business will look like at the end of this year?
We're hopeful we will get back to "business as usual" in the coming months but are prepared for this crisis to stretch much longer. Once our third-party partners are able to re-open, we plan to move back to our business model of offering pick-up and delivery options to customers, but with our added delivery areas on O'ahu. We had plans to move to island-wide home delivery in the next 12-18 months, so this crisis has fast-tracked that plan and brought our products to more customers sooner. 
Have you found silver linings in these difficult times?
It's been great to see our business community pull together to help each other. The day Gov. David Ige announced mandatory closure of nonessential businesses, other business owners reached out to me to see if they could help us, and we reached out to other business owners whom we thought might benefit from our delivery network. It was comforting to know that none of us are alone in this. 
Do you have advice for other local companies?
My advice is to move fast and don't be afraid to take risks. It's easy to sit back and look at all the uncertainty in the market now and be fearful, but it's also a great opportunity to try new things. Ask your customers what they need most from your business now and brainstorm on how to get it to them. Whatever you come up with doesn't have to become your new business model, but it could help you weather this storm and help your customers in their time of need.